By Megha Asher, COO and Co Founder Juicy Chemistry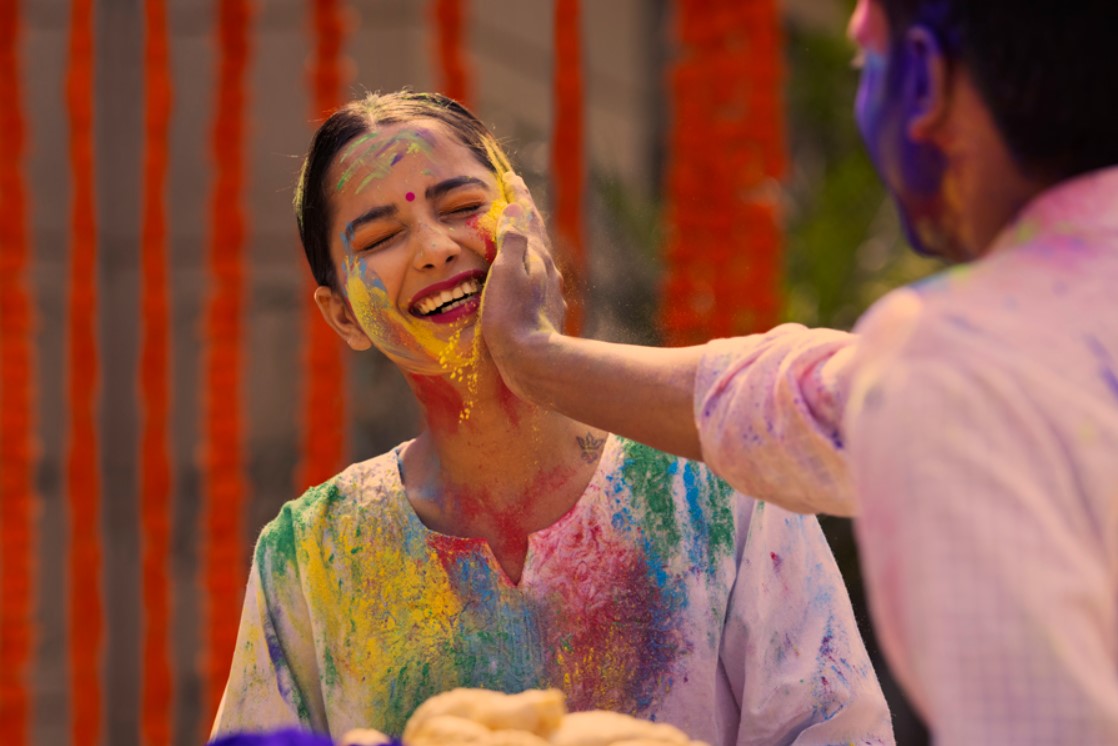 The festival of colours is almost here but are you all prepped to play Holi without carrying those Gulal stains for days ahead? Don't worry, Juicy Chemistry and we've put together a complete pre and post-Holi care guide for you to have fun this festival without any worries.
Pre-Holi Care
For face
After you've done your morning skincare –
Put on a suitable facial oil.
Oils create a barrier on the skin and do not allow colours to penetrate through it. It also makes it easier to remove the colours later on.
Apply your sunscreen!
The sun is still out there so don't forget to put on your sunscreen to create a protective layer against UV rays.
For hair
Do a nice champi!
Pick your favourite hair oil and give yourself a nice champi. Nicely coat your scalp and hair lengths to create a barrier against colours.
Make a comfortable braid.
Braids are the best hairstyles to adorn at this festival. They are comfortable and also minimise the chances of damage due to colours.
For body
Put on body oil.
As we said, oils create a barrier and make it a lot easier to remove the colours later on. Don't forget your hand and toenails. You can also apply nail paint to avoid staining of nails.
Your body needs sunscreen too!
Don't forget to apply sunscreen to the uncovered parts of your body like arms, feet etc.
Post-Holi Care
For face
Use a cleansing balm.
A cleansing balm gently breaks down the colours on the face. Follow up with your normal cleanser and apply rosewater to soothe the skin. If a cleansing balm is not available, you can also use a non-comedogenic carrier oil like Argan or Hemp to remove the colours.
Nourishing face mask
You can also opt for a quick and easy Multani Mitti and rosewater face mask to help get rid of any residual colour. Make a smooth paste of the two ingredients and let it sit for 15-20 minutes. You can also add coconut milk.
Complete your routine
Follow up with your serum and facial oil to lock in the moisture and nourish your skin.
For hair
Champi!
If you forgot to apply hair oil prior to playing Holi, you can apply it now and leave it on for 30 to 45 mins. It helps in breaking down the colour residue from your scalp and hair shafts and makes it easier to wash it off.
DIY hair mask
You can also opt for DIY treatments and apply coconut milk or yoghurt instead. This helps break down the colours better.
Post shampoo, don't forget to apply a leave-in oil or conditioner to replenish the strands with extra moisture.
For body
Remove the stains off your nails
You can use the same cleansing balm to remove the colour stains from your nails and then follow up with a gentle scrub to give them a deep cleanse.
Use a carrier oil.
Pick a carrier oil of your choosing to first melt away the colours on your body. Then follow up with a body wash or cold-pressed soap. You can use a mitt or other natural accessory to gently scrub the skin.
Moisturise the skin well.
Don't forget to moisturise your skin well with a body butter or body oil after the shower.
Now, forget about the stains and get ready to play Holi!