When payday arrives, the first thing we want to do is treat ourselves to all of the amazing beauty items we've been eyeing on Instagram for weeks. That's why we've compiled a list of the most enticing cosmetic products so you can start shopping right away.
In a nutshell? This lot will definitely increase your serotonin levels (and if current news is anything to go by, boy, do we need it). These beauty purchases bring so much delight. This lot is not to be missed. Shop them, save them, and share them with your friends. Check out what our editors are now obsessed with.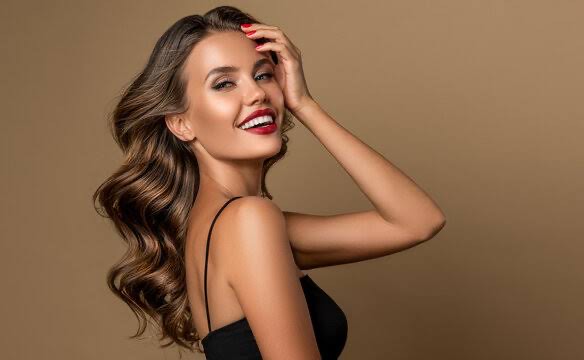 Fix Derma Reticuram Face Cleanser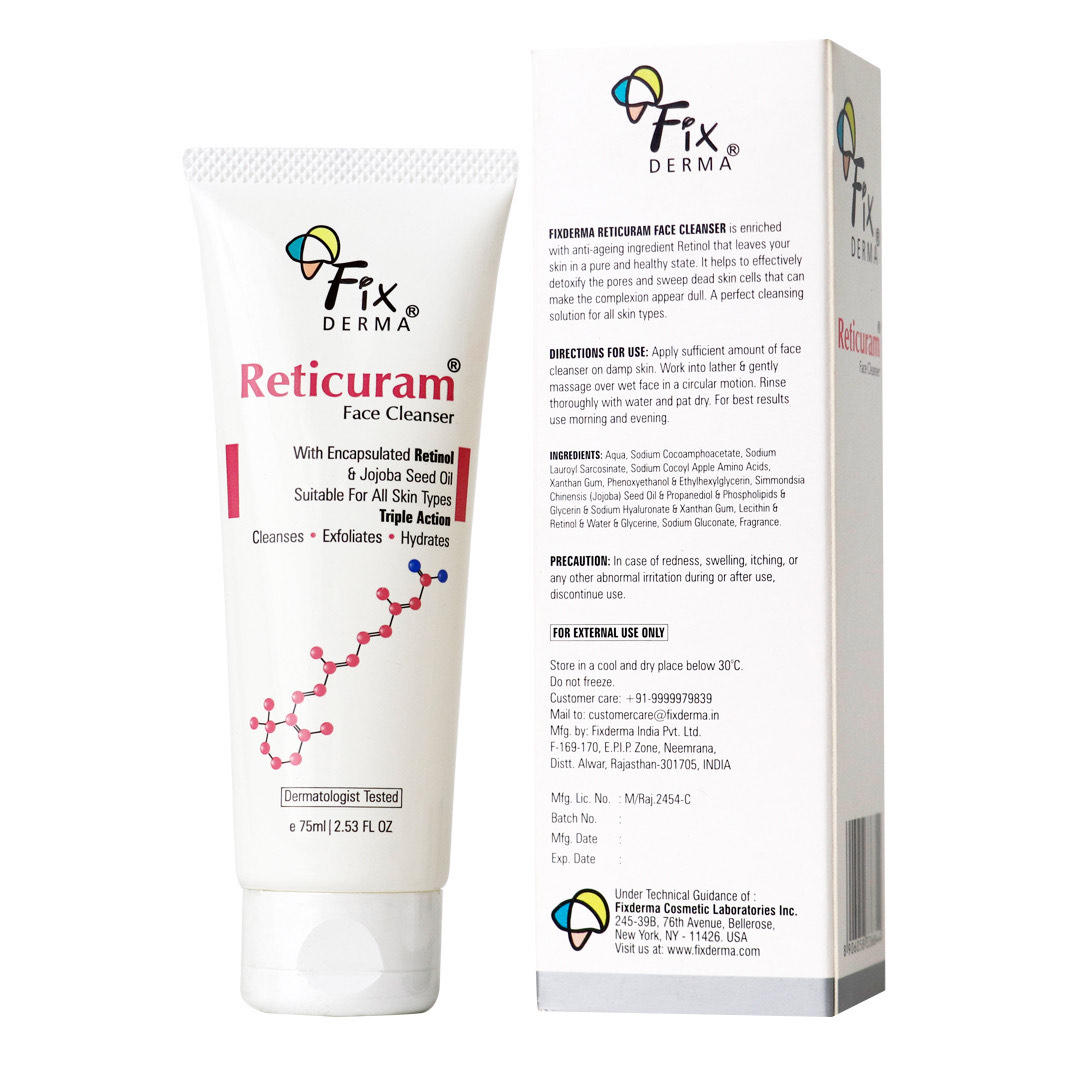 Retinol is an excellent chemical for treating aging skin. Retistar, Proteol APL, Hyaluronic acid, and Jojoba oil are all included in this face cleanser. It's a foamy face cleanser that fights wrinkles, unclogs pores, and evens out skin tone. It makes your skin look younger and more radiant without producing any redness or burning.
Kiehl's Calendula Herbal-Extract Alcohol-Free Toner 

Kiehl's #1 best-selling toner in the world is designed with renewable Calendula petals, which are believed to help relieve apparent redness and discomfort when used in the mix. For normal to oily skin types (including sensitive skin), as well as acne-prone skin that has been evaluated.
After four weeks, Kiehl's Calendula Herbal Extract Toner has been clinically proven to help lessen the indications of disturbed skin: 
– 63%  reduction in apparent redness and 66% reduction in oily sensation and shine appearance,
– Improves the texture of the skin by 53%.
Kaya- Derma stemness Restoring Serum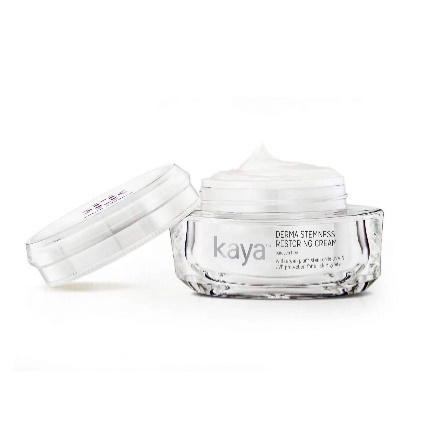 The Derma stemness Restoring Serum is based on groundbreaking plant stem cell research and an awareness of their unique potential to heal and renew skin. This moisturising, oil-free serum was created by Kaya's specialist dermatologists to help protect your skin's regenerating cells. Argan plant stem cells combine with innovative liposome technology to reach even the most difficult-to-reach regeneration cells, speeding up the skin's natural repair process. Tightening, firmness, and youthful brightness are noticeable in the skin.
The Dot & Key Hydration Station 5-in-1 Travel Kit includes a cleanser, serum, moisturiser, sleep mask, and lip mask for a complete skincare routine for healthy, nourished, and plump skin. It also includes a lip sleeping mask to help with dry, chapped lips.
Nykaa Skinrx- 5% Niacinamide Moisturiser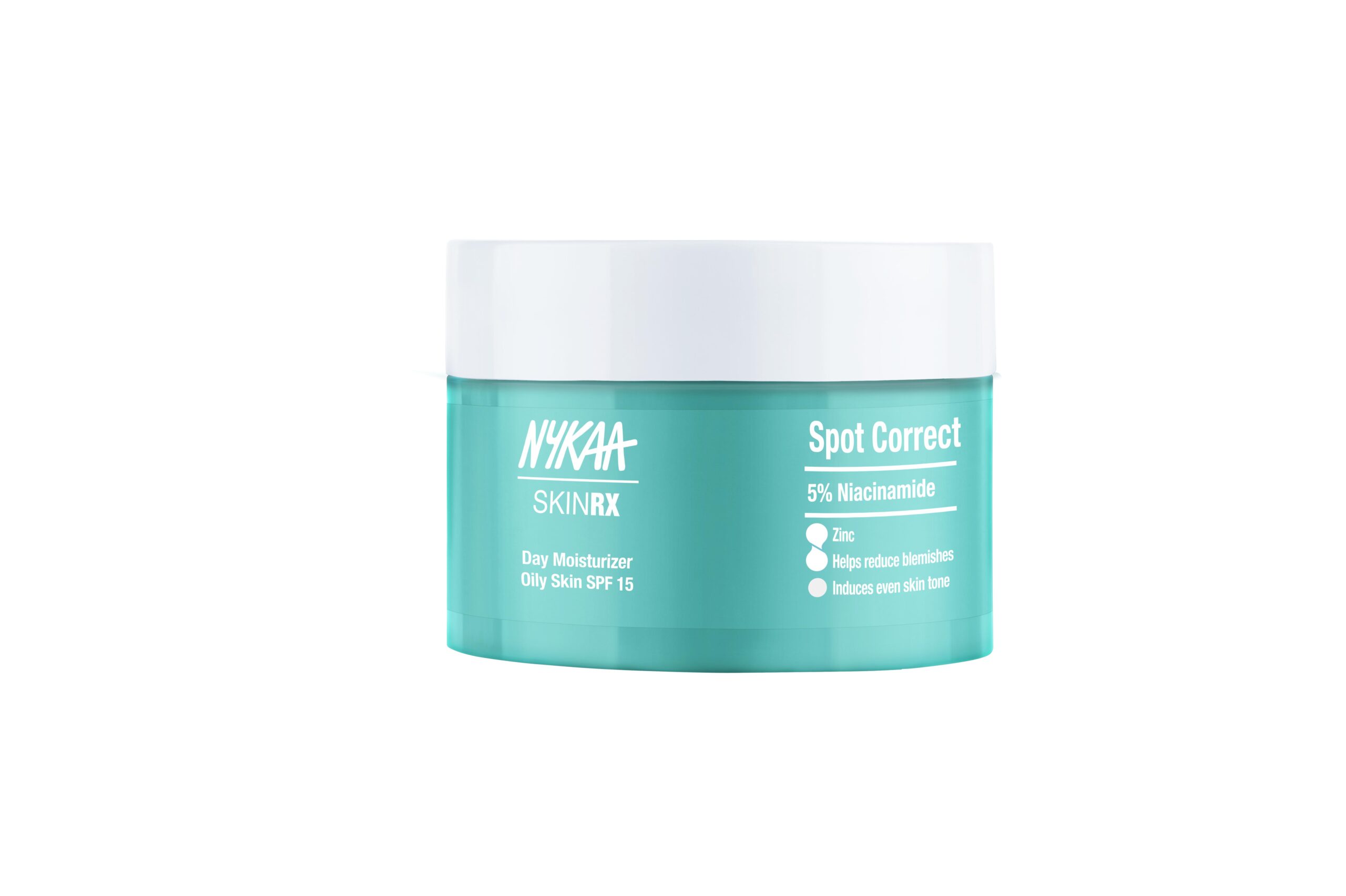 With rising temperatures and increased humidity, it's time to ditch your heavy-duty skincare routine in favour of lighter options. The Nykaa SKINRX 5 percent Niacinamide moisturiser is a potent blend of Niacinamide, Zinc, and Alpha Arbutin. Excess oil, pigmentation, acne marks, and dark spots are all targets for this cream, which is anti-inflammatory and easily absorbed by the skin. They're free of scent, alcohol, SLS, and parabens, as well as being cruelty-free and travel-friendly.
For smoother, healthier skin, try this award-winning light-weighted night face oil for dry skin. Lavender Essential Oil, Evening Primrose Oil, and Squalane are all used in the Midnight Recovery Concentrate. It helps the skin seem beautiful and soft by morning with just one application. It helps to repair and restore the skin while also combating the indications of ageing, resulting in smooth, youthful skin. It's appropriate for all skin types!
Aroma Magic- Aloe Vera Sunscreen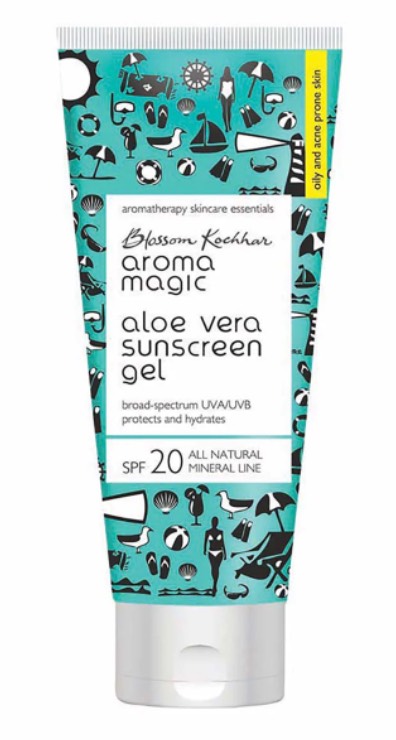 Aloe Vera extracts moisturise, purify, and protect against the sun. The non-greasy, skin-friendly gel solution, which is packed with wheat germ, avocado, and grapeseed oils, forms a physical barrier between your skin and the sun.
Victoria Secret's Bombshell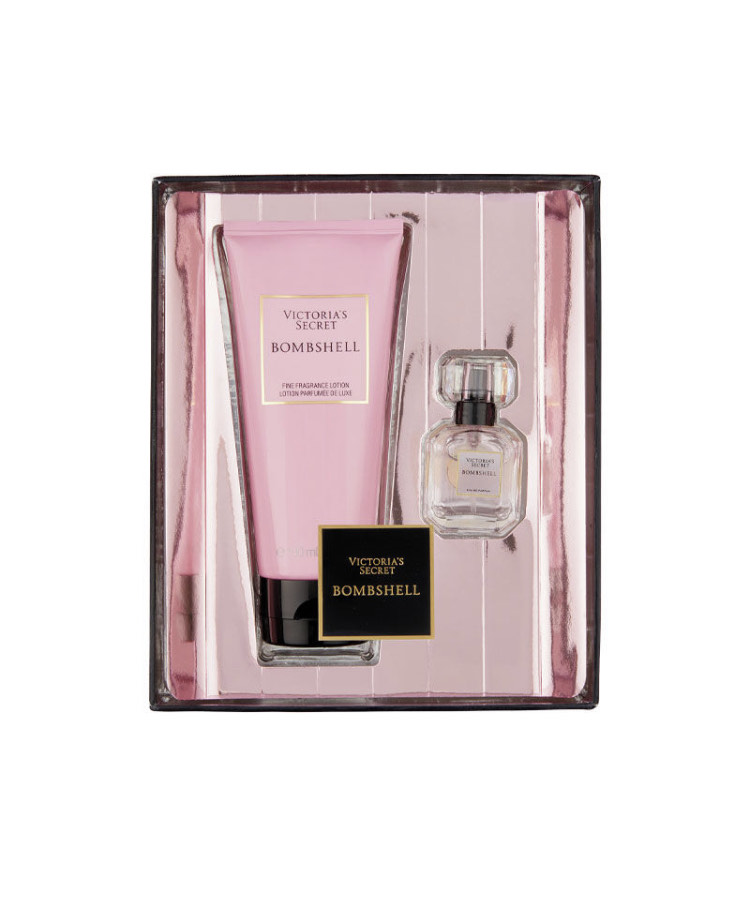 Victoria's Secret Beauty is on everyone's wish list, and it has six of the top 25 scents, all of which are only available on Nykaa. It's time to boost the ante with award-winning collections like Bombshell, a timeless combination of fresh-cut peonies and afternoon sun, whether it's sunny afternoons or sultry evenings.
Vedix Lavender Bloom body care range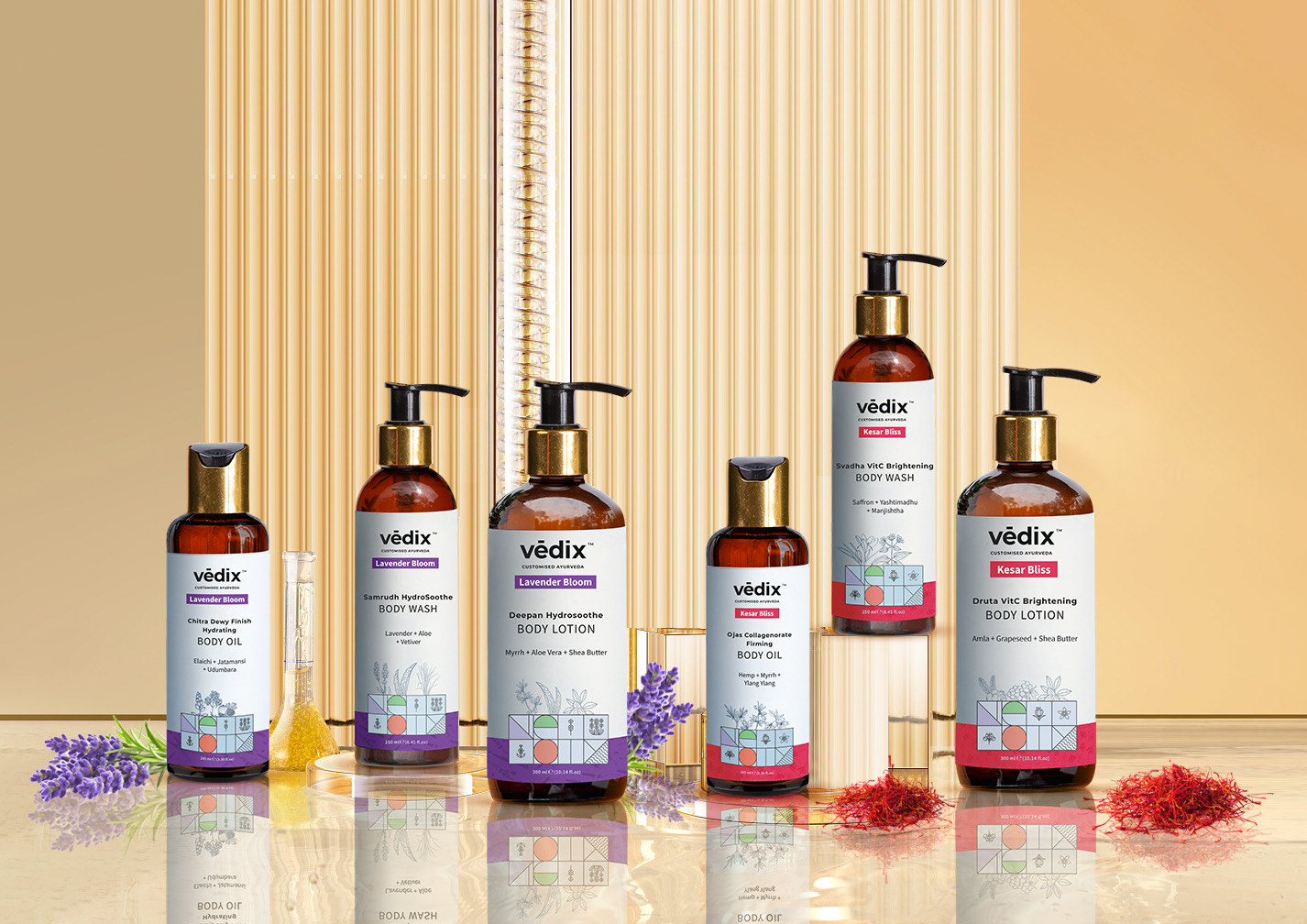 Lavender calms tensions and relieves anxiety and is thought to have healing and relaxing properties. Vedix Lavender Bloom body care range including body oil, body lotion, and body wash- is made up of a combination of cold-pressed herbal oils. The skin is soothed by pure Elaichi and Jatamnsi oil. The oils of Udumbar, Vata, and Peepal nourish and mend the skin. The nourishing coconut oil softens the texture while the sesame oil strengthens the skin, making it toned and taut.
Skinkraft Bodycare Range- Our Favourites for dry/flaky skin in summers!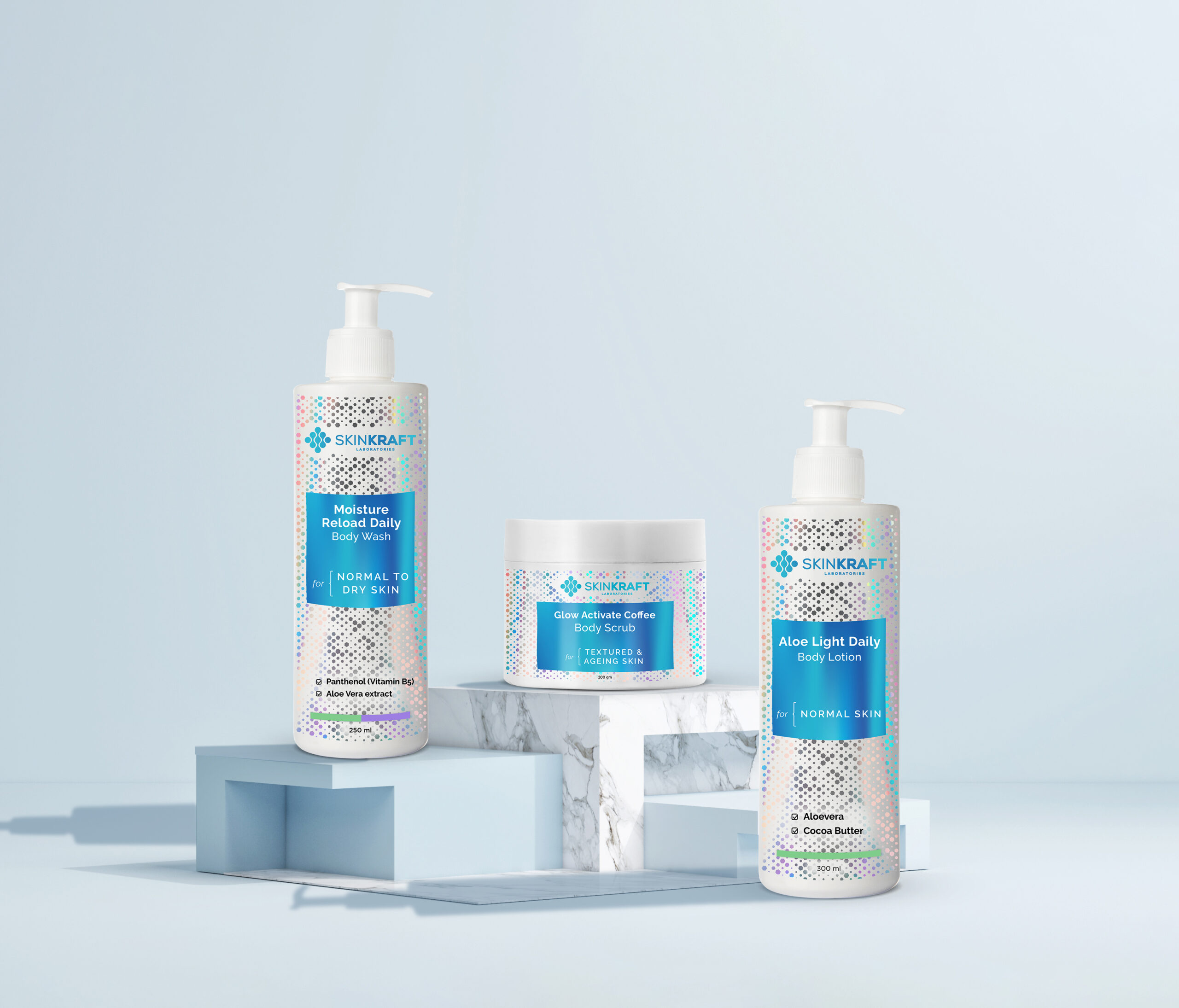 – Body Wash
The Moisture Reload Daily Body Wash is a sulfate-free, skin-friendly solution for normal to dry skin. It adds moisture to the skin and helps to prevent roughness and dryness after each wash. This light-weight body wash effectively eliminates dirt and grime without drying out the skin. The aloe vera in the body wash moisturises and calms the skin.
– Body Scrub
The Glow Activate Coffee Body Scrub is designed to exfoliate dull and dead skin without irritating the skin. This body scrub is moisturising, so your skin won't feel dry when you wash it. Its mild exfoliating properties successfully eliminate tan and brighten skin tone, giving a healthy glow. Coffee is high in antioxidants, which assist to prevent free radical damage and premature ageing.
– Body Lotion
Hydra Endure Plant Butter Body Lotion is developed with moisturising elements that provide the skin with deep, long-lasting hydration. Its non-greasy composition absorbs quickly and leaves no residue. The calming characteristics of sunflower oil in the lotion help to reduce skin redness and roughness. This body lotion provides substantial moisturization by penetrating deep into the skin. It also aids in the retention of moisture for silky, moisturised skin all day.
Kay Beauty's Mask Proof Makeup kit, which includes a colour correcting primer, moisturising foundation, and matte blush, has you covered. This will aid her in achieving a flawless, seamless, and high-coverage look. Perfect for mums who like a little glitz but like to keep it natural.
Swiss Beauty –
Bold Matte Lipliner Pack
A set of 12 simple-to-use pencils is the ideal way to add bold lips to your everyday look. Use these rich pigmented pencil lip liners to help your mother exude confidence. They're specially formulated with a stay-all-day formula to ensure gorgeous, well-defined lips all day. This ultimate, waterproof lip liner's thick, creamy texture glides softly on lips for flawless strokes while also keeping lips moisturised.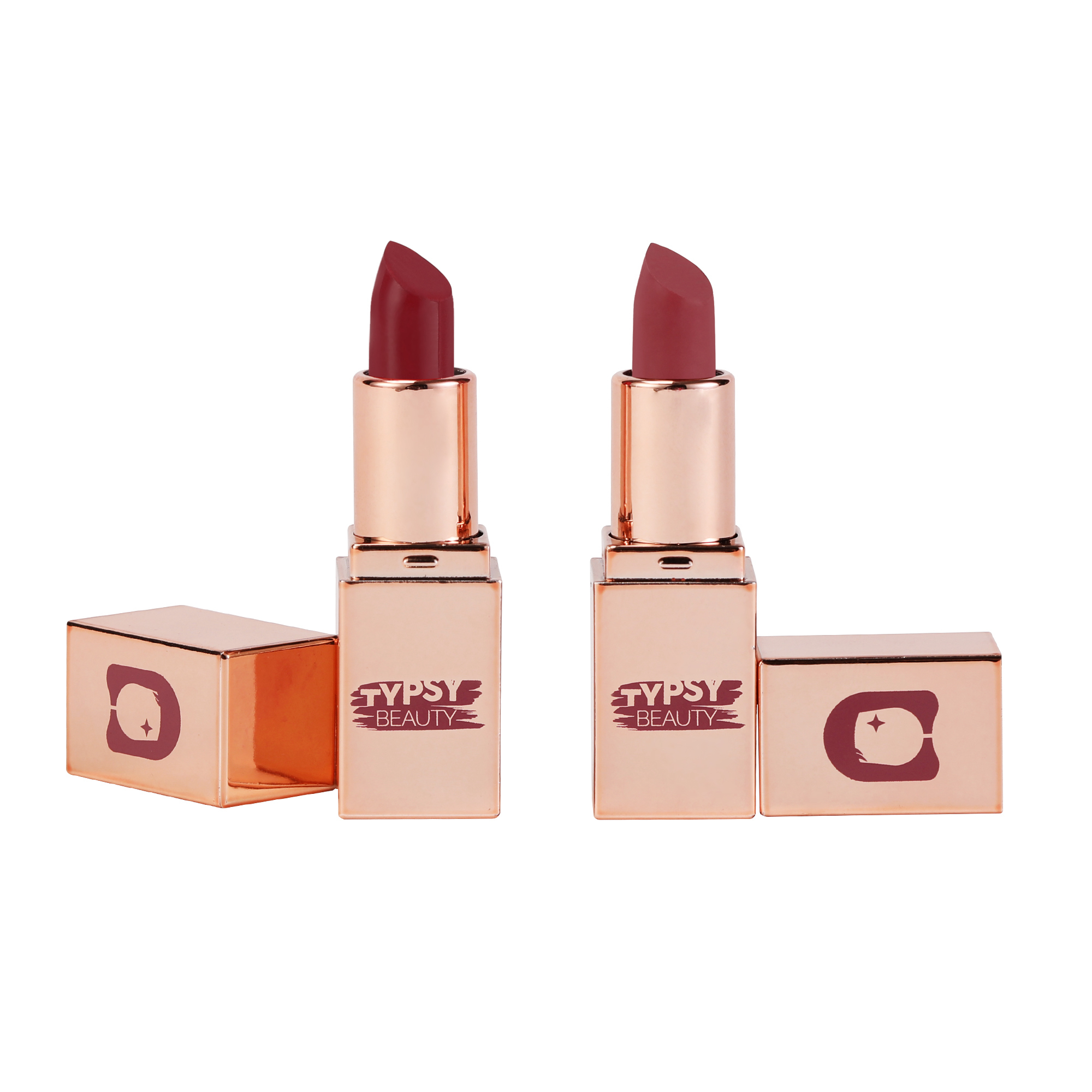 Why settle for one when you can get two with Happy Hour 2 for 1 Mini Lippies? The luxurious, small lipsticks are the ideal companion for a night out on the town, a fast touch-up before an important meeting, and everything in between. The sets come in a variety of colours, including nudes, pinks, browns, and reds. The package is unique, imaginative, and high-end, and it was created to match the product and its use. Each product is built around a core of functionality.
Nykaa's new 4-in-1 Quad Eyeshadow Palettes 
Nykaa's newest line, The Nykaa 4 in 1 Quad Eyeshadow Palette, will add a touch of glitter to your summer outfits. These small quads come with four gorgeous colours that combine beautifully to create a variety of eye styles. These 7 palettes contain a wonderful combination of matte and shimmer colours that have been meticulously picked to make them very novice friendly, whether it's a smouldering berry, a splash of champagne, or everything in between. The palettes' luscious, velvety consistency is ultra-pigmented, buildable, and blendable, so a little goes a long way. The quads come in a variety of colours, from nudes and browns to pinks, corals, and mauves, so whether you want a smokey eye or a soft glam look, we've got you covered. Get your hands on the travel-friendly palettes immediately, since they'll make going from workstation to beverages a breeze.