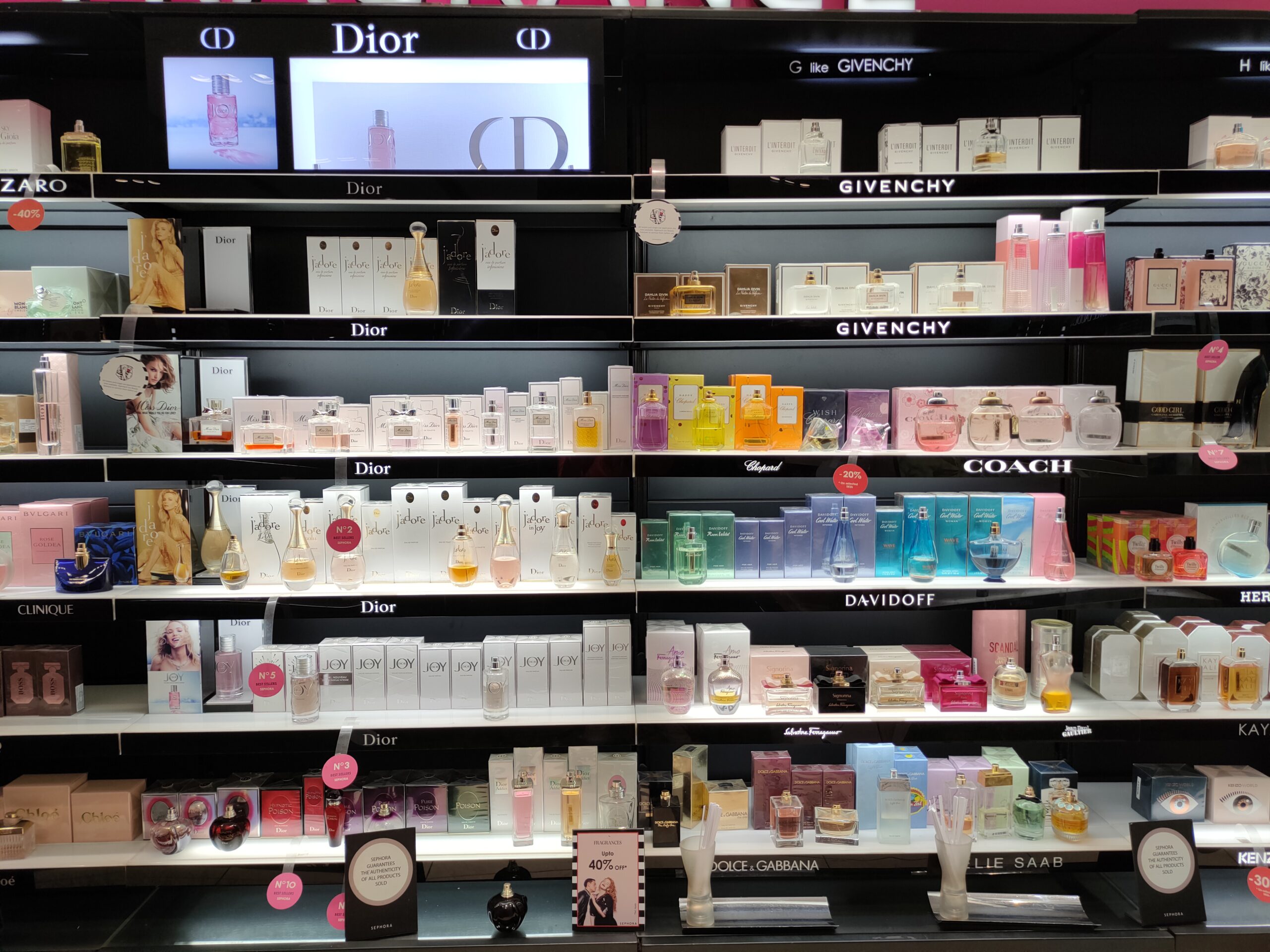 A strong, long-lasting smell that lingers all day can be a form of your personality's reflection. Fragrances can make or break deals. It describes what kind of person you are. That's why sometimes some fragrance becomes symbolic of people. As you come across a specific fragrance, it reminds me of that special one and it is a very strong but elusive way of leaving your unforgettable mark. A nice pleasant scent can be quite an impression on your date, job interview, or a casual evening. Your favorite perfume boosts your confidence, unlike a nice dress. So, ladies, if you are on a hunt to look for new long-lasting perfumes that linger throughout your day then we have got you some of the best fragrances to start a new year with a new personality along with a new fragrance. 
Skinn By Titan's Celeste
Skinn by titan is one of the best perfumes in the Indian market. It already has a lot of hype among young women and it is totally worth it. The perfume is not very heavy or like usual floral fragrances. It is very pleasant with notes of amber, peaches along with sandalwood and patchouli. The bottle in itself is very elegant and can make your dressing table even more classy. Besides celeste, Skinn by Titan also offers a variety of perfumes that are of great quality. Make sure to check them out
United Colors of Benetton United Dreams 
UCB surely never lets you down with the quality of their products be it apparel or shoes. When their ad campaign was launched it was everything that women should be.  A strong independent woman with a perfect combination of bold and modern attitude. The fragrance is in a glass pink bottle containing top notes of bergamot and raspberry with base notes of amber and sandalwood. UCB  also provides a wide range of perfumes from their love yourself campaign. You can enquire from their official website. 
Chanel No 5
 

 

View this post on Instagram

 
Chanel No 5 is one of those classic fragrances that will never go out of style. It is a timeless fragrance that you can wear at any time or any season. A highly intriguing blend of many florals along with alcohol. It contains notes of rose, jasmine, lily of the valley, ylang-ylang, sandalwood, vanilla, patchouli, amber, woody base of vetiver. It is basically a mix of many florals than just one flower making it the most unique fragrances ever made. For some women, it may smell like a bed of thousand flowers but for some, it may smell like a new bar of soap. Every woman must own a bottle of Chanel No-5. It is surely a surprising perfume.
Miss Dior Eau De Parfum
 

 

View this post on Instagram

 
Don't be confused with Miss Dior 2012. The one we are talking about here was rolled out in  2017 with some noticeable sensational improvement. It contains damask, rose, pink pepper, and rosewoods as their main notes along with base notes of orange bergamot. Miss Dior is one the best luxe fragrances for women, that has ever been offered in perfume history. It comes in a small rectangular bottle with a bow tie on its cap. The color is very light pink. The perfume is suitable for day as well as evening occasions. 
Carolina Herrera Good Girl Eau De Parfum
The bottle in itself can make any girl colluding for this perfume. Carolina Herrera's Good Girls is one of their best selling perfumes. With Karlie Kloss as their face, IT has almond, coffee, bergamot and lemon as their top with tuberose, jasmine, sambac, orris, orange blossom as their middle notes and  tonka bean, vacao, vanilla, praline, sandalwood, amber, musk, cashmere wood, patchouli, cedar as their base notes. It is a sweet fragrance but not too sweet. It can also be one the best gifts you can give to a woman due to its very pleasing smell along with the really nice heel shaped bottle that will instantly upgrade your perfume collection aesthetically.
My Burberry 
Launched in 2014, my Burberry has Sweet Pea, Bergamot, Mandarin Orange, Grapefruit and Lemon as top notes, middle notes are Quince, Freesia, Geranium, Peach, Green Notes, Gardenia, and Passionfruit; base notes are Damask Rose, Rose, Patchouli, Musk, Leather and Violet. Being from an iconic house of Burberry, the perfume takes you back to its roots i.e  London summer. This has the most royal rose fragrance unlike other rose perfume in the market that smells low-price. If you are looking for a rose inspired perfume that lingers all day, this can be an ideal fit.