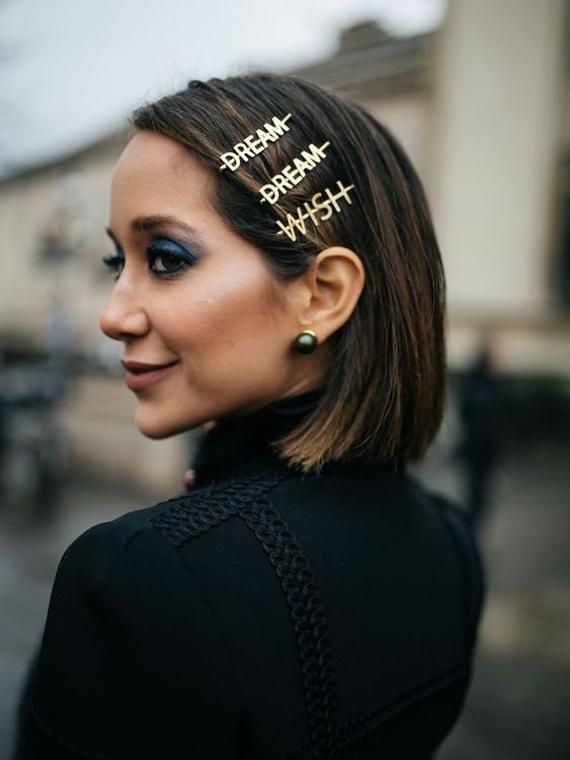 Summer is here and so is the perfect time to lose your long locks and experiment with your hair. While it's natural for you to hesitate before chopping them off, short hair is definitely the trend of the season as it keeps you cool and looks stunning at the same time. It's chic, highlights your features, and is easier to maintain.
While short hair does have its perks, it requires proper care and attention too.
Don't worry, we've got you covered with our ultimate guide for the management of short hair! From styling to hair care, we have it all!
Tips on maintaining short hair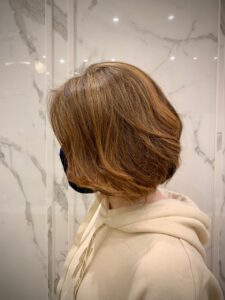 Change your wash routine
Now that you've chopped your hair off, it's important to revise your hair wash routine. Oil reaches shorter strands of hair more quickly so your hair and scalp tend to get greasier faster. It's highly recommended to wash your hair at least twice a week to maintain healthy and fresh hair.
Use lesser product
A perfect hair day is all you need to ace all your looks and we have the key to achieving it! Using the right amount of product can make an enormous difference in how your hair looks.
Overuse of products can weigh down the quality of your hair and can leave you with a dry and irritated scalp.
Use the Right Product
Using the right products is actually more important than we think it is and often, not that simple. Pick the product suitable for your natural hair type, you'll be amazed by how much you can step up your hair game just by using the right product. Go for the right shampoo for your hair type,
don't skip on conditioner, use a curling mousse if your hairs curly, and has a deep conditioning mask ever hurt anyone? It not only makes your hair soft and shiny but also protects them in the long run.
Avoid hot rods
High-temperature heating tools are a BIG NO!! If you want to blow dry your hair, use a diffuser attachment and keep the airflow on low and try to air dry them as much as possible since short hair has a tendency to get frizzy. One major perk of having short hair is that your hair dries out a
lot quicker. Use this liberty, save yourself some time and hassle and try air drying your hair.
Suitable products for hair types will only enhance your natural texture and volume. Trust me, there's no turning back after this one!
Schedule a haircut more often
Shorter hair tends to lose its shape a lot quicker so a regular trim every 3-7 weeks is essential for your hair to look neat, fresh, and polished. It maintains your hairstyle shape and gives you the edgy, confident look you want!
We assume that length makes our mane more versatile, little do we know that it's the opposite. Short hair can be styled in enormous ways to get any kind of look, be it soft or edgy. From fine, thick, curly to any kind of hair, we have got some amazing suggestions to help you style them
better and get that perfect look.
Tips on styling short hair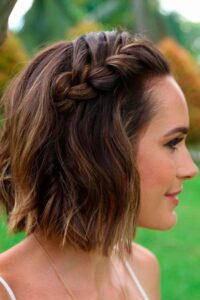 Boost up your volume

The biggest concern with hair is volume and nobody wants their hair to just fall flat, right? To fluff up your hair, dry your hair at a low heat setting and use round brushes. You could use dry shampoo as well for that extra lift.

Braid your Hair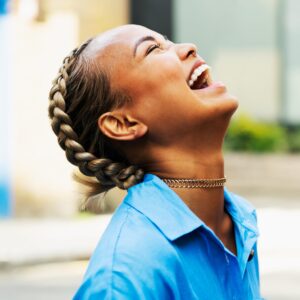 There is a misconception that braids are for long or medium length but that couldn't be further from the truth. Braids in short hair look experimental and edgy. So don't shy away, go make that fishtail or french braid and get your dream Pinterest hair.

Colour it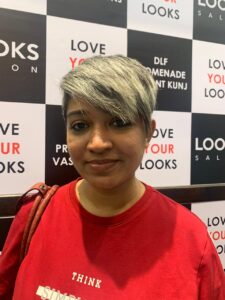 There is a lot more to the world than to stay a brunette forever. Experiment with coloring your hair this summer. Hues of turquoise, pink, purple, burgundy are colors of the season. Go all out on the trends and color your curtain bangs pink or stick to lighter browns. Find out what
suits you the best.

Headbands are your go-to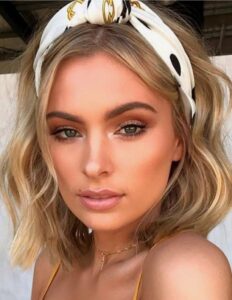 Head accessories are your best friends and you do not have to compromise on style. From scarfs to barrettes to bandanas to bucket hats and caps. The options are endless. It's a great way to add some funk and color to a boring outfit effortlessly. Pair them up with sundresses for a more dressy look.

Clip it up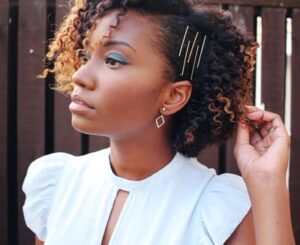 Colorful tic tacs, neon barrettes, thick pearl clips are all making a comeback. These are the accessories that will add an instant pop of color and style to your hair.