By Paula Begoun, Founder, Paula's Choice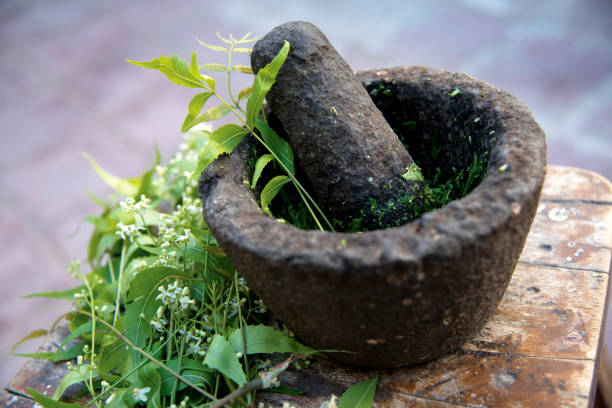 Lavender oil ranks among the worst natural ingredients due to its skin-sensitizing fragrance components. In-vitro research indicates that components of lavender oil, specifically linalool and linalyl acetate, can have damaging effects on skin in as low a concentration as 0.25%. When exposed to air, these components oxidize, meaning their potential for causing a reaction increases. If you're wondering why lavender oil doesn't appear to be problematic for some people, it's because research has demonstrated that you don't always immediately see or feel the sensitizing effects, even though skin is suffering from the inflammatory effects in its lower layers. Eventually, that inflammation will chip away at skin's healthy look and feel. 
Steer clear of ground nuts and other natural materials used as scrubbing agents. Whether you're purchasing a scrub or creating one at home for yourself, if the formula is abrasive enough to feel any sort of scratching at skin, that's a red flag for the irritation and damage it's causing to skin's barrier. Gentle chemical exfoliation with BHA (beta hydroxy acid) is a much better way to go. BHA not only exfoliates the surface of skin, it also penetrates deeper to eliminate congestion within pores, which helps alleviate breakouts, blackheads, ingrown hairs, and enlarged pores to a certain degree. Bonus: BHA doubles as an anti-inflammatory agent, so it soothes redness and other signs of sensitivity while it exfoliates.  
Mint-based ingredients such as peppermint oil and wintergreen oil are common offenders, often used to create a cool, tingling sensation on skin. The problem? That tingling sensation is your skin's way of telling you it's being aggravated. Ultimately, they leave skin inflamed, dried out, and in a weaker state, so it cannot repair itself as needed.  
Lemon is a potent skin sensitizer. Lemon juice is often touted as being a natural option for brightening skin, but the truth is that lemon juice is highly acidic and exceedingly sensitizing to skin. Lemon juice applied to skin can cause photosensitivty on exposure to sunlight, which is due to a volatile fragrance chemical known as limonene, which is abundant in lemon juice. Lemon, whether in juice or oil form, is a must to avoid in cosmetics. 
Essential oils of any variety should be avoided. Essential oils contain volatile compounds that release their intense fragrance. On your skin, these volatile compounds trigger inflammation beneath the skin's surface that results in an impaired barrier, collagen breakdown, redness, increased sensitivity, and skin's increased vulnerability to the environment. Again, you may not always see the effects right away, but over time the damage is detrimental to skin. 
The bottom line: Avoid anything that inflames or irritates skin. Decades of research have proven that inflammation of any kind destroys skin. Regardless of the source, inflammation leads to premature aging, skin discolorations, dryness, increased breakouts, the destruction of collagen/elastin, and triggers breakouts, redness, and countless other skin issues.