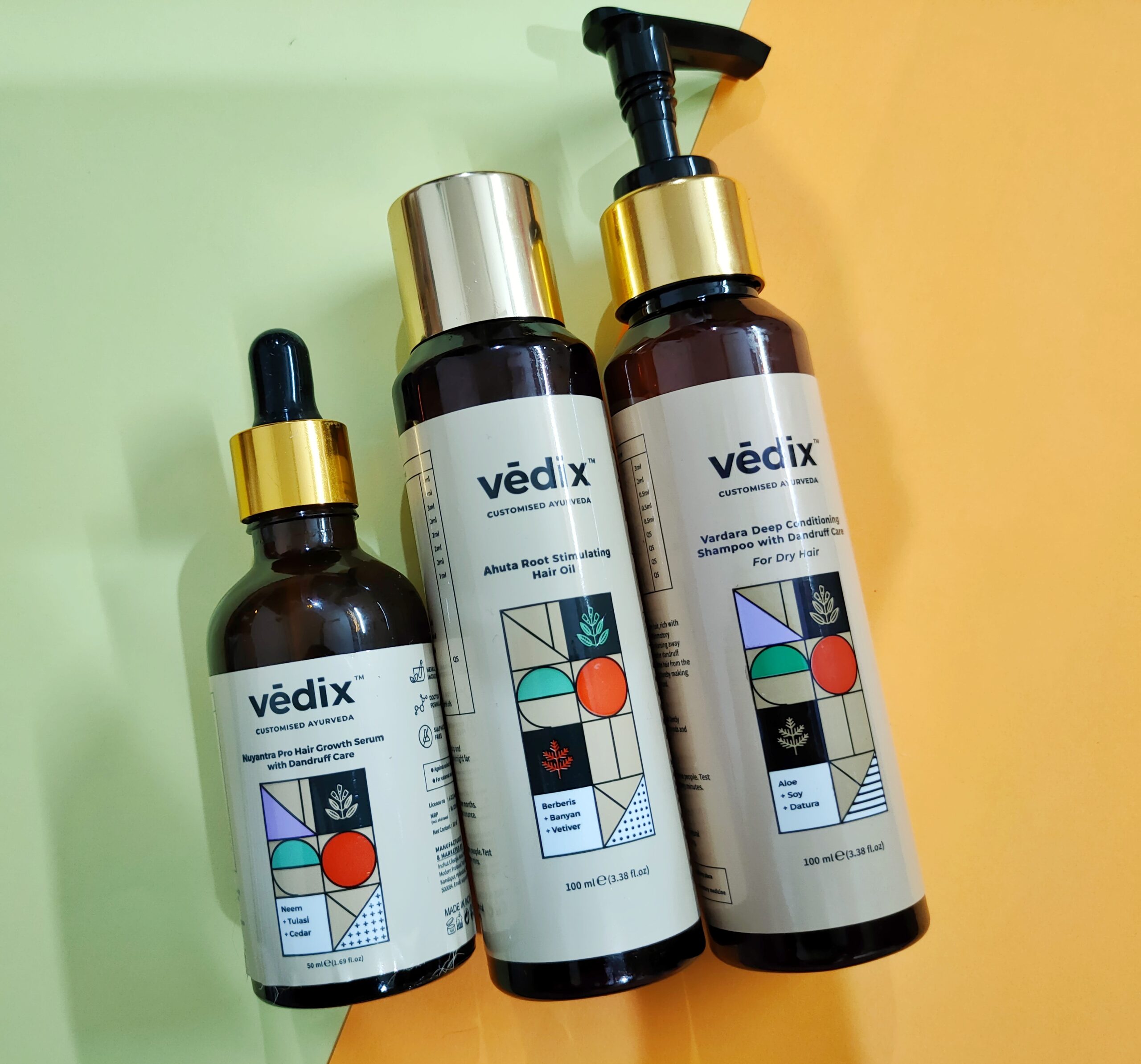 Combo Price: INR 999/-
What is it
Vedix is an Ayurvedic beauty and health company that provides custom hair, skin, and wellness regimens, with the unique offering of curating items that are tailored to each person's unique physical traits, as determined by their doshas.
Unique combo of custom ayurvedic hair products to treat dandruff and scalp infection. 
What it does
Vedix customized ayurvedic hair care regimen resolves specific hair problems like hair fall, dandruff, and damaged hair. 
Everything else
While there are numerous hair care options available to address any hair issues; Vedix haircare provides the most curated formulas that take into account your specific hair type to achieve your personal hair goals and debunks the myth that one size fits all. 
You are free to choose whatever Ayurvedic Hair Care products you want; nevertheless, they will assist you in determining what will truly elevate your hair, i.e. suggest the best haircare products after you tell them a little about your strands through a quiz. 
This primarily includes information about your hair's unique characteristics, such as thickness, porosity, and length, as well as how frequently you wash and heat style it, as well as any other issues you'd like to address. 
The above inquiries have a significant impact on the formulation of the products created specifically for you.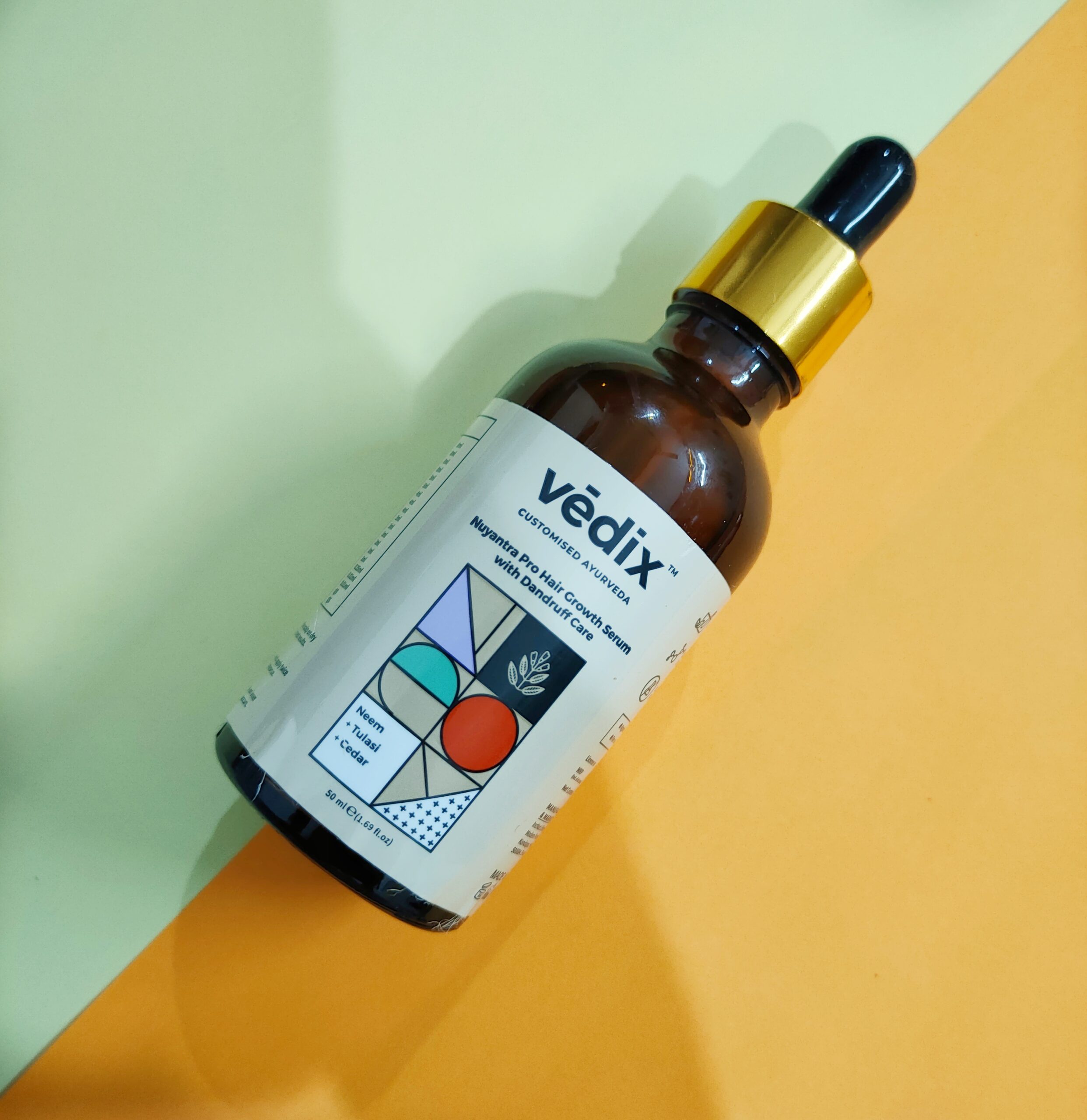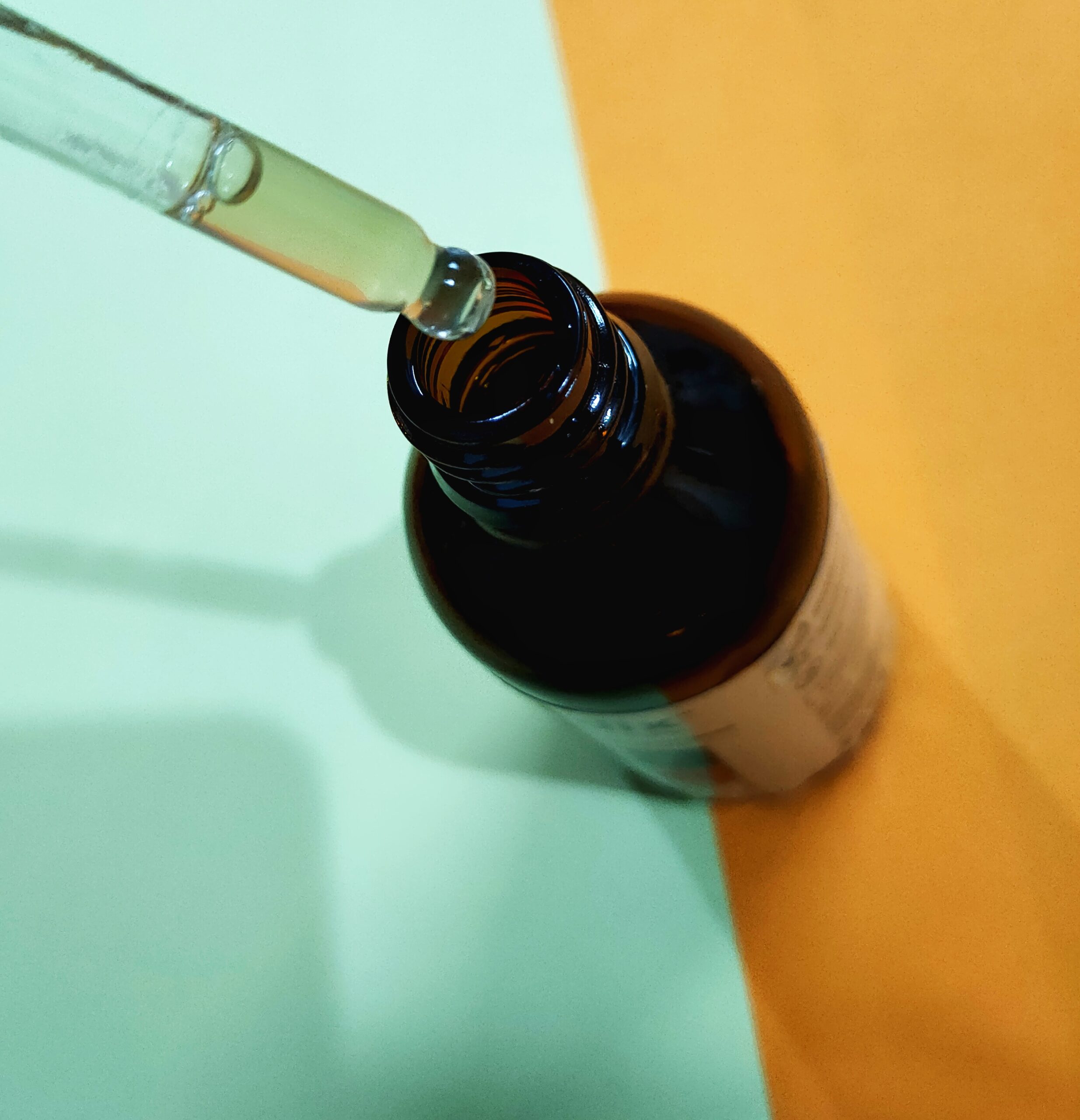 So I took the quiz to find answers to my biggest hair problems i.e. dandruff, itchy scalp, and hair fall. And I got a combo of scalp serum, hair oil, and anti-dandruff shampoo. 
When I don't have time for an oil massage, I grab on the non-sticky serum, an ayurvedic formula full of many herbs known to treat dandruff and itchy scalp these include tulasi, doorva, nirgundi, bhringaraj etc. I massage it on scalp and leave it overnight, then follow with the ayurvedic anti-dandruff shampoo. The entire procedure not just removes dandruff but also treats the infection.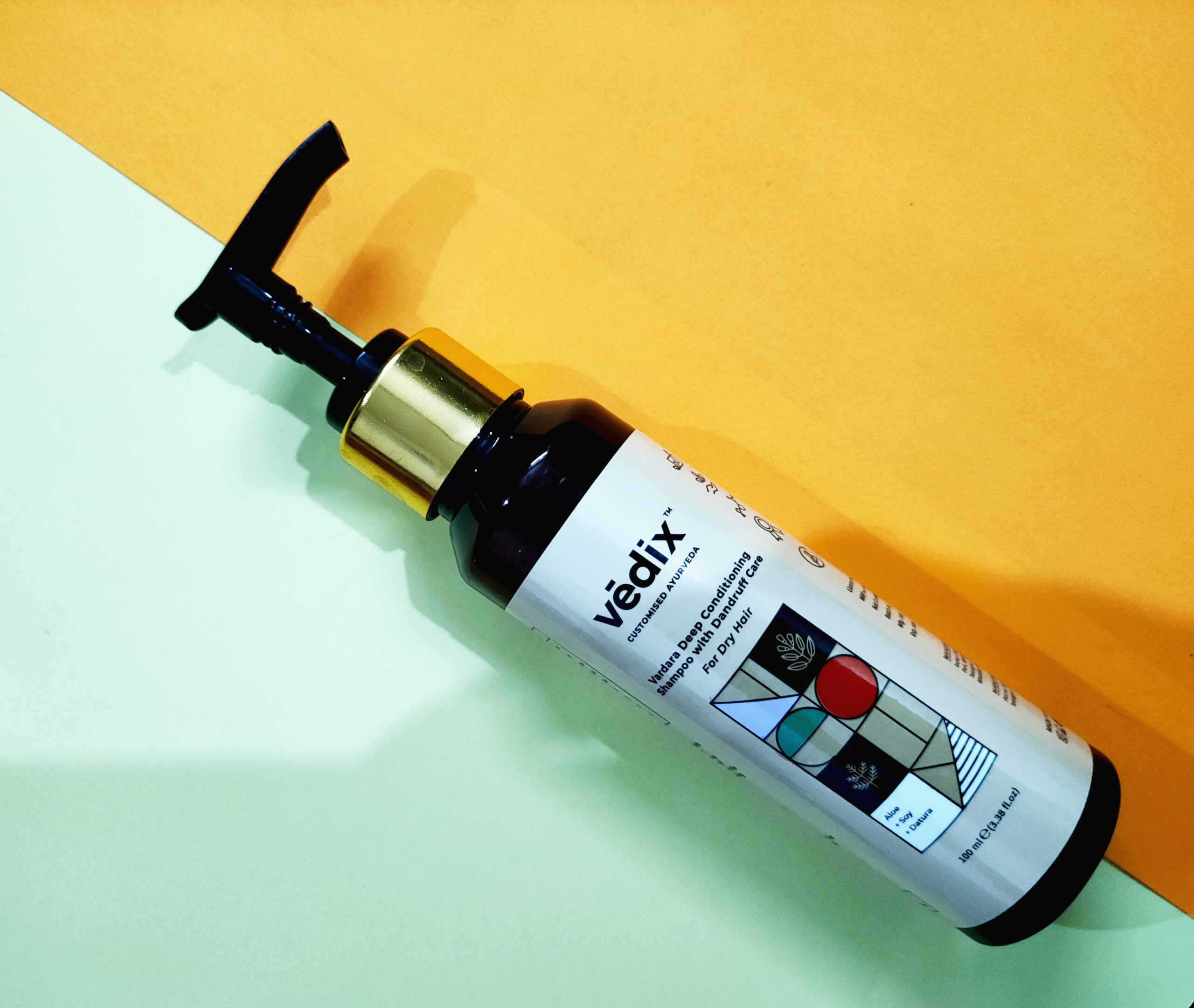 Vardara Deep Conditioning shampoo with dandruff care is a formula crafted to treat dandruff for dry hair. So, the mild shampoo works hard on dandruff, strengthens roots but doesn't dry out tresses. 
To see the best results it is advised to use all 3 products 2-3 times a week. The anti-dandruff ayurvedic hair oil strengthens roots, improves blood circulation and shine, and treats damaged hair. 
So if you are looking for a holistic solution to all your hair concerns, Vedix offers custom haircare products 'a match made in heaven' with the best possible haircare for your locks.