By Mansi Vyas, Co-Founder, Azafran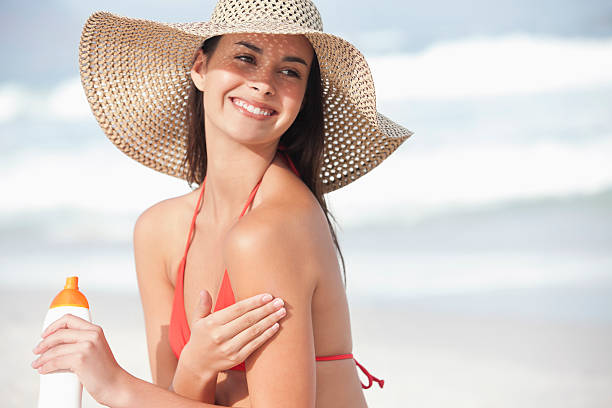 It's a commonly known fact that sunscreens are a crucial part of any skincare routine. Whether you're eighteen or eighty, it's crucial to apply sunscreen to prevent signs of aging – a harsh effect of sun damage. But were you aware that there are types of sunscreens? And no, if SPF is what you thought that's not it. Sunscreens can be broadly divided into physical and chemical sunscreens. 
What Is Physical Sunscreen?
Also known as the Mineral sunscreen, this variant is a physical sunscreen consisting of active ingredients like zinc oxide or titanium dioxide. Physical sunscreen forms a physical barrier that reflects the light rays away from the skin. Dermatologists generally refer people with acne-prone skin to use Mineral sunscreen.
These minerals in the physical sunscreen settle on your skin to deflect the UV rays. As a result, physical sunscreens offer protection against both UVA and UVB rays. They work as soon as you apply them to the skin.
One of the main benefits of using this type of sunscreen is that it does not clog pores. Physical sunscreens do not degrade when the sun shines on them because the ingredients used are photostable. To add on, you can use it to shield your skin against a wide range of UV wavelengths compared to a chemical sunscreen. They have a longer shelf life and are safe to use even during pregnancy.
Having said that, it can rub off easily, and feel heavy on the skin, while also leaving a visible white cast. Reapplication is also more often than chemical sunscreen.
What Is Chemical Sunscreen?
Chemical sunscreen is a category of SPF that uses active ingredients to absorb the sun rays, turn them into heat, and then release the heat through the skin. Chemical sunscreens tend to be lighter, sheerer, and generally more favored by consumers.
They are made using carbon-based organic compounds that react by changing the UV rays into heat and then releasing them from the skin. They usually have a tin texture and spread easily on the skin, making them ideal for daily use. Chemical sunscreens protect the skin from both UVA and UVB rays. They are ideal for offering protection all day. You can also layer them with makeup because they are light.
Chemical Sunscreens are easy to apply because it has a thin texture. They're also usable alongside other skin products that nourish your skin.
Mineral Sunscreens vs. Chemical Sunscreens:
The primary difference between the two types is mineral sunscreens don't enter your skin. It lets the epidermis reflect sun rays at the surface, while chemical sunscreens absorb the rays, convert them into heat and then release them. Mineral sunscreens tend to be better suited for those with sensitive or acne-prone skin. They also have thicker formulations that can leave a white cast behind on deeper skin tones. Chemical sunscreens are usually lighter, clearer, and more enjoyable to wear, but the active ingredients in chemical sunscreens may have adverse environmental effects. Chemical sunscreens can also be irritating for those with sensitive or acne-prone skin.
Both physical and chemical sunscreens are made to protect your skin against the damaging rays of the sun in their own ways, thereby reducing the risk of skin cancer and premature aging. However, you need to ensure that you use products that do not contain potentially harmful ingredients that harm your skin and the environment.