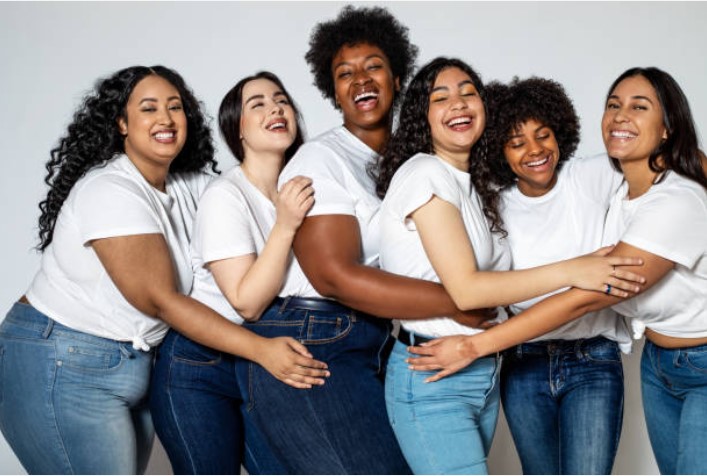 Every body is unique and beautiful! Female body shapes range in different proportions. There is no definition for a perfect female body shape or size. Some of us are narrower on the bottom and broader on the top or vice versa. Each shape has its perks and can be styled in a way to compliments your body.
Body Shapes
Female body shapes can be classified into various categories. 
This includes-
Pear or Triangle shaped
With a narrow bust and shoulders and a broad waist and hips, a perfect pear-shaped body is sculpted.
Inverted Triangle shaped
If you have fairly narrow hips as compared to your shoulders and bust, your body shape can be considered as an inverted triangle.
Hourglass 
You're probably an hourglass shape if your shoulders and hips are generally balanced and you have a definite waist.
Rectangle
You probably have a rectangle-shaped body if your four measures are generally consistent and you have a straighter physique.
What's My Body Shape?
Many of us are not able to infer our body shape. Take a good look at yourself in the mirror and start noticing your proportions. The relationship between three places on your body: your shoulders/bust, waist, and hips, determines your body shape. Draw an imaginary line from your shoulders to your hips and mark where the line intersects. If you're having trouble visualizing, take a short photo of yourself in the mirror for reference.