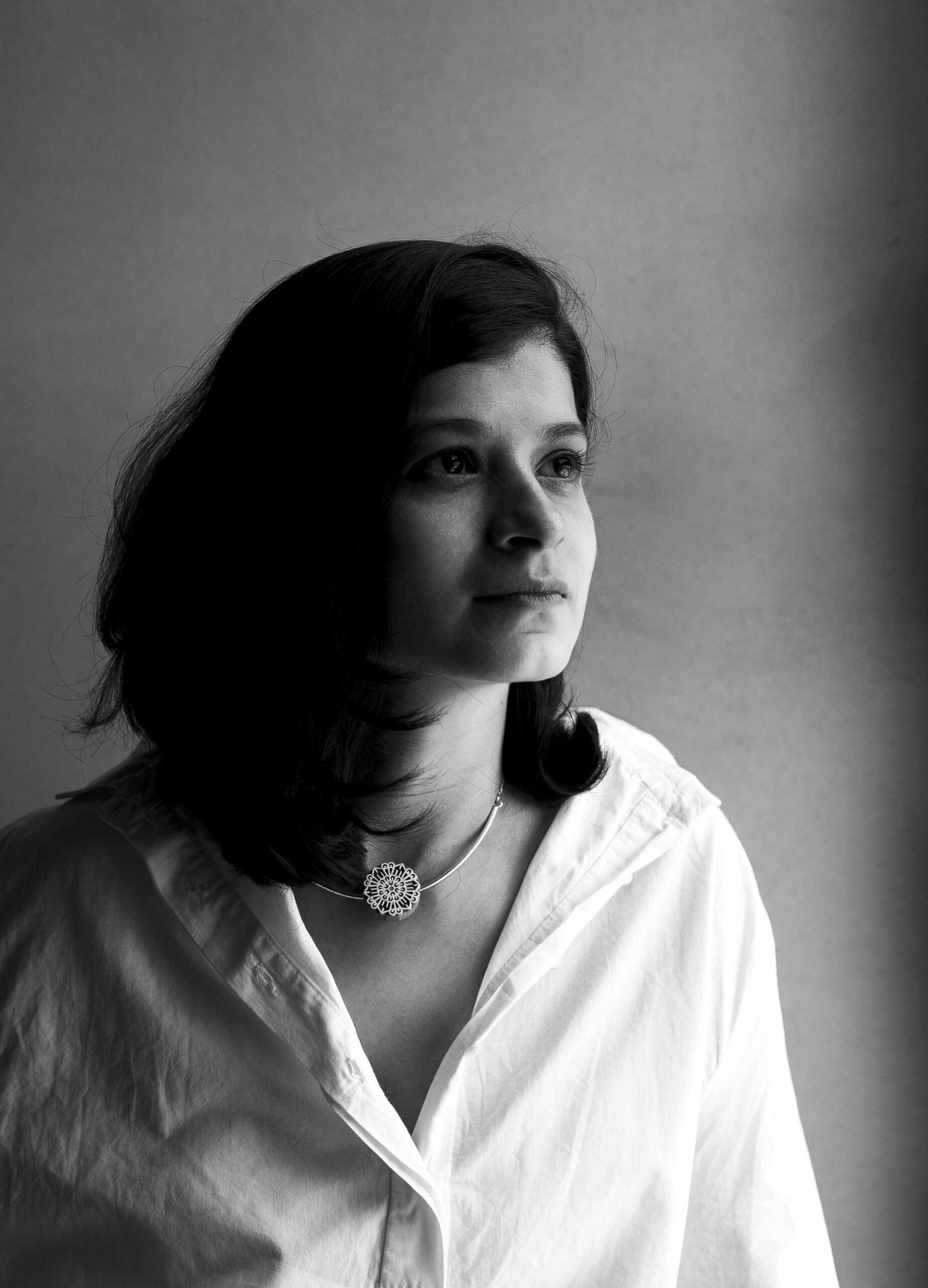 Radhika Malhotra is a design graduate in Fashion and Lifestyle Accessories from the National Institute of Fashion Technology (2010-2014), by education. Starting her own brand was never on her list but as someone said "If you don't see the type of job you want, create it for yourself". She has always been a sustainability enthusiast and a conscious designer and decided to start SATAT for creating products that are more sustainable in terms of the environmental effect they cause.
The name SATAT is a Sanskrit word that means sustainable and continuous which is what the brand is all about.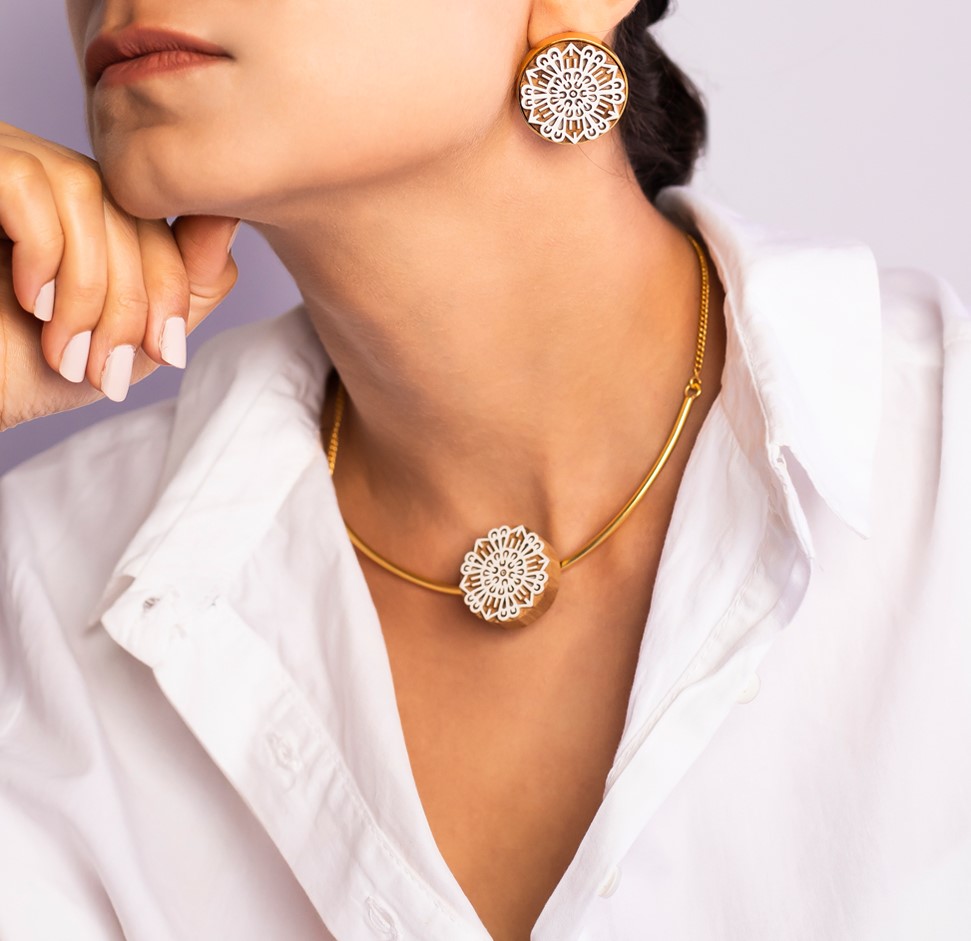 SATAT was built with the thought of creating a more ethical and meaningful life through making choices that are in harmony with our environment.
SATAT circles around designs that are timeless in style, seasoned
craftsmanship, sustainable materials, and processes that leave behind a lesser carbon footprint. Our concepts stem from the ideology of products being sustainably handcrafted.
We work with generations of skilled craftsmen and inculcate their experience and perspective into our designs to keep the traditional touch intact. We use an age-old technique practiced by generations of craftsmen of carving beautiful and intricate designs into reclaimed teak wood. The amalgamation of our well-thought designs and the honed skills of craftsmen result in beautiful contemporary handcrafted Jewellery.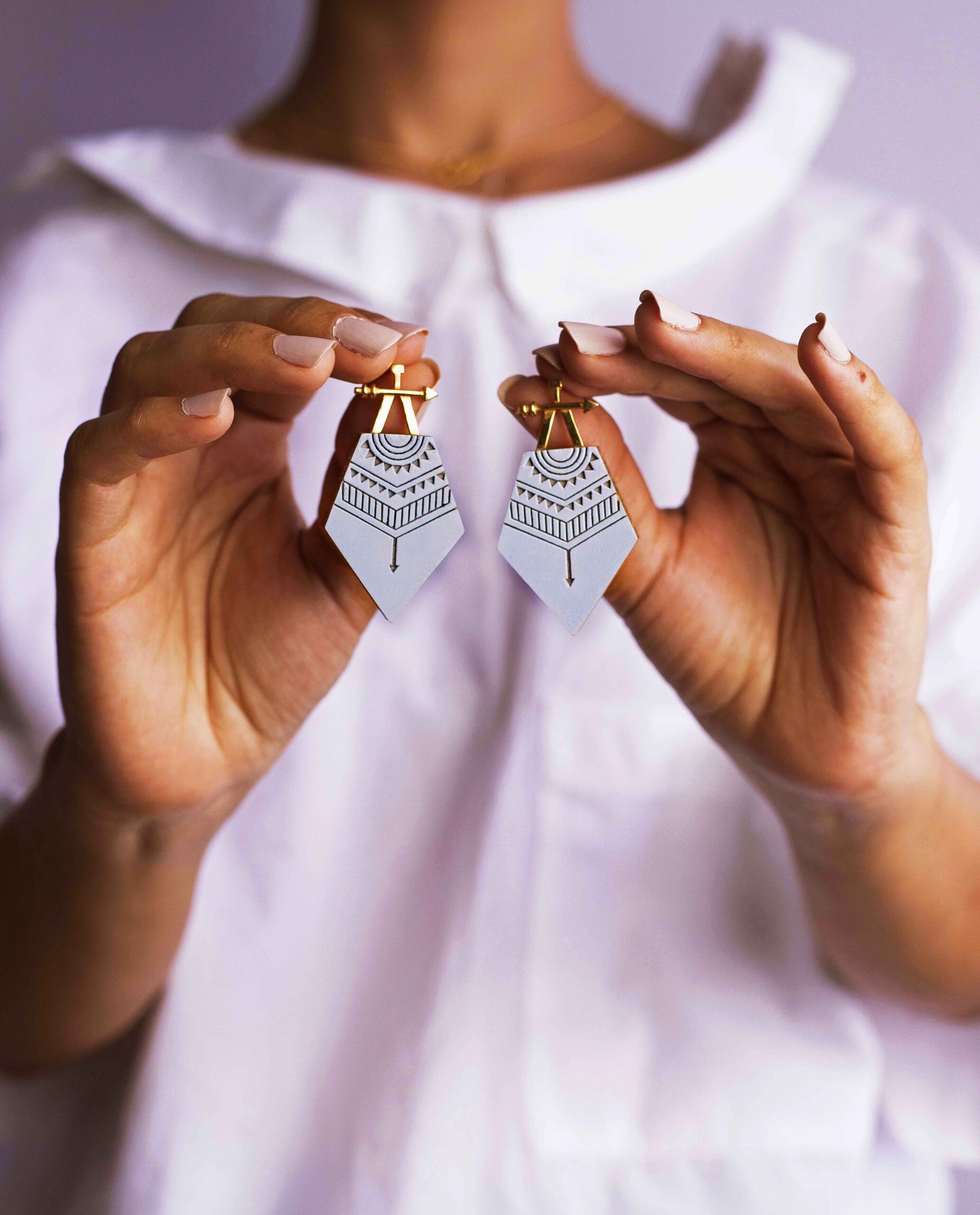 "The colors we use for our jewelry are extracted from natural resources too. Currently, we are using White, Yellow, Blue, and Black where White is extracted from Gypsum or Plaster of Paris, Yellow is extracted from Turmeric, Blue is extracted from Natural Indigo and Black is extracted from natural Kohl."
Satat aims to drive a revolution in sustainable fashion by incorporating circularity into indigenous crafts and refining them for today's world of fashion. So far, they have saved 30.28 lb CO2 equivalent of carbon footprint through reusing secondary packaging(cartons/ boxes)