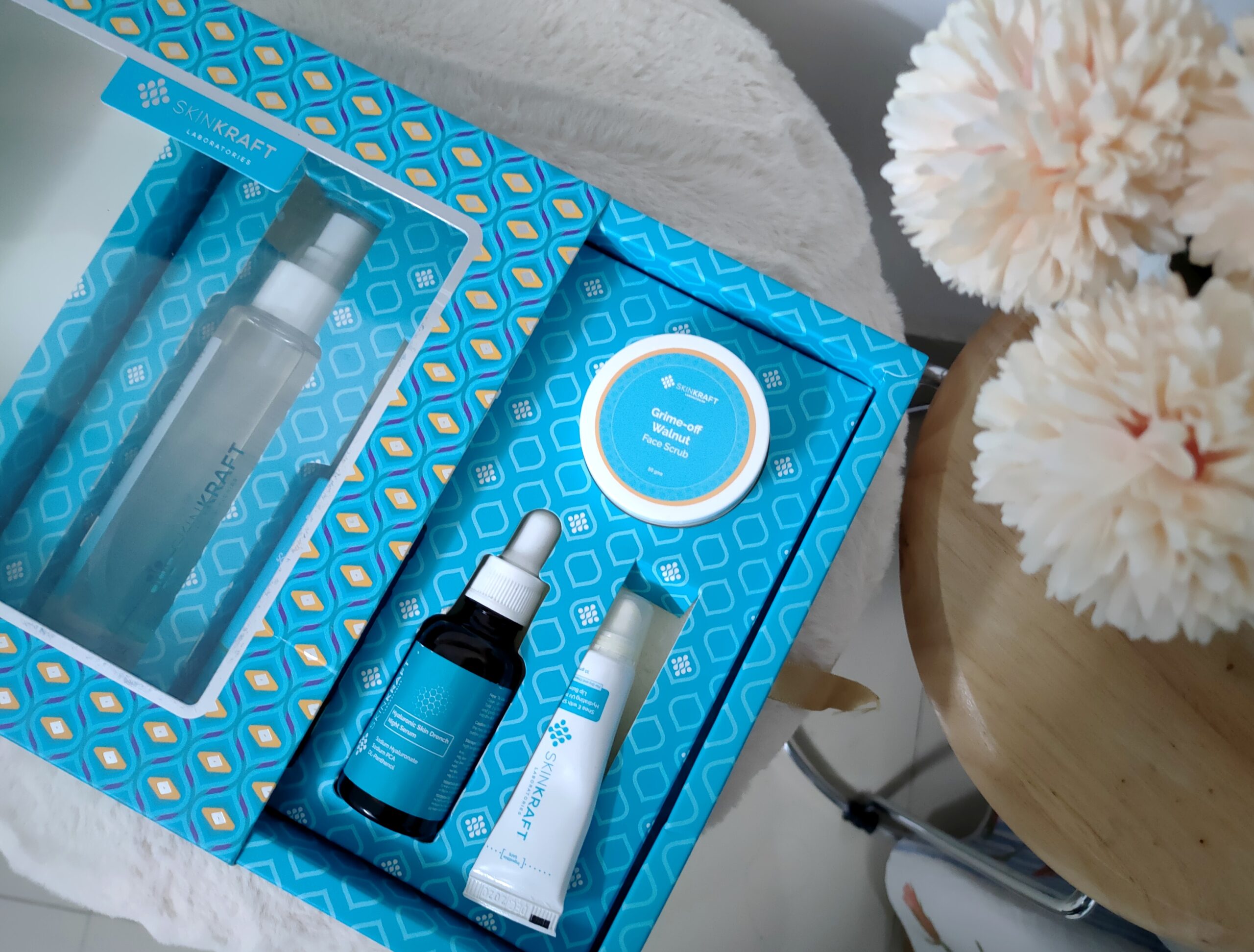 With lots of Diwali preparations and work at home, you may compromise on your skincare but if you are using the right products you can keep shining bright. 
I first learned about SkinKraft on the internet, but my paranoia outweighed my curiosity, so I conducted an extensive study on their website. Once I was convinced, I chose my personalized kit and was blown away by the results within the first week.
What is the Skinkraft Personalised Skincare Regime and how do I order it?
SkinKraft is India's first-ever Customised Skin Care Regimen, customizes to your skin's specific requirements.
You can visit the official website, where you will be prompted to complete a survey. A SkinID will be allocated to you, and the products will be suggested for you based on that. 
The overall packaging was classy, it came in a magnetic box which consisted of the individual products along with the guidelines of usage.
Soft Bounce Daily Facial Cleanser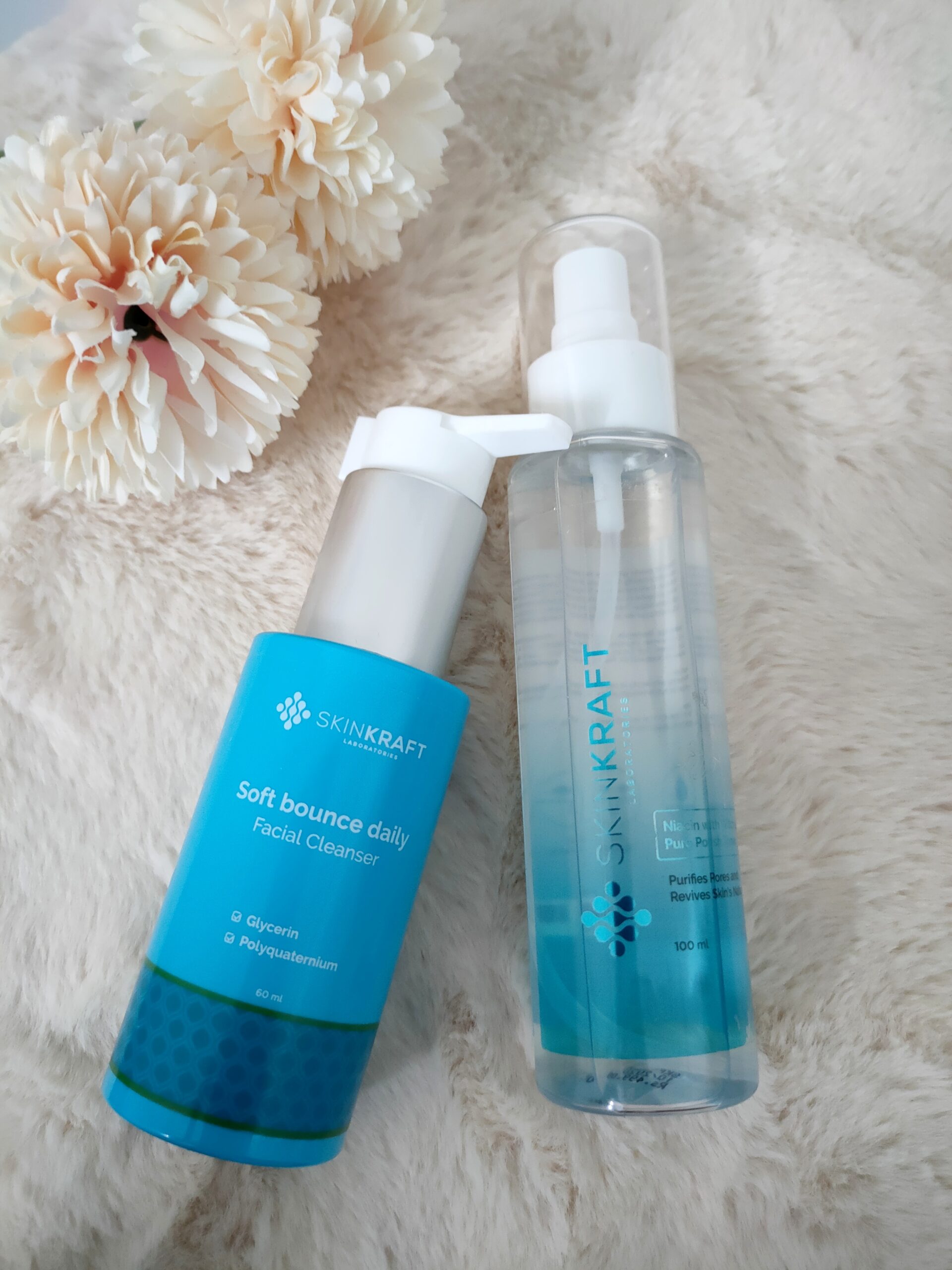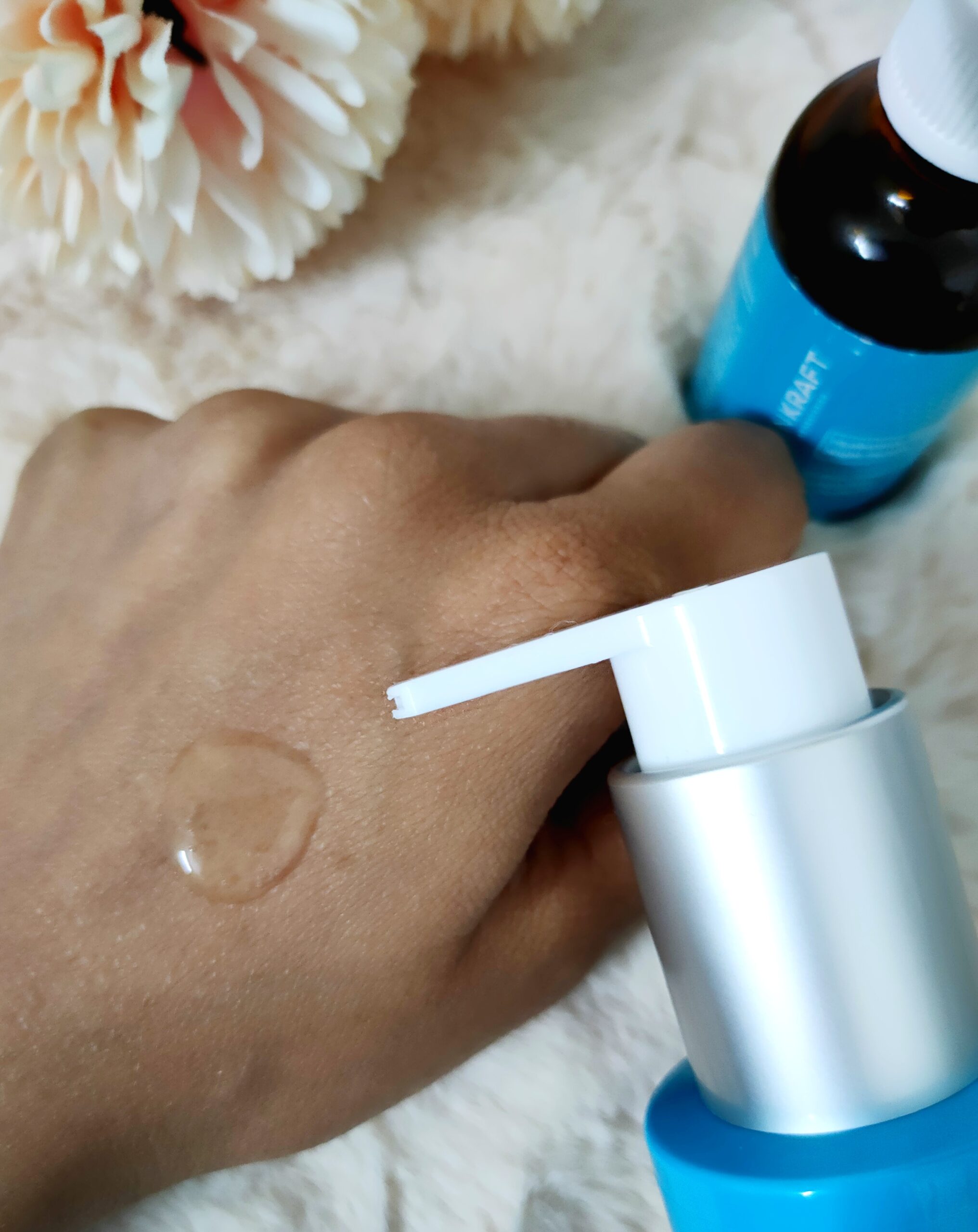 This cleanser is fragrance-free, and it foams up when you use it.
I swear by this product since it cleans effectively and doesn't strip away my skin when rinsed off. Also, it is non-comedogenic, which means it hydrates the skin without leaving any particles behind to clog pores.
This product is dermatologist-recommended for keeping your skin delicate and supple. It also brightens your skin and removes dark spots. This is an excellent choice if you want a facewash from a well-known brand that will keep your skin moisturized for a long period.
 It's a must-have for dry and sensitive skin beauties; I have been incorporating it into my regular routine and I can't get over it!
Niacin and Witchhazel Pure Polish Toner
After cleansing my face thoroughly, this toner has been an absolute must!
It minimizes flaking and restores suppleness, improving the appearance of dry or damaged skin.
The antioxidant components in the pure polish toner help to decrease the effects of sun damage and even our skin tone.
So after a long day, this is the product that helps me to soothe and relax my irritated skin.
Grime- Off Walnut Face Scrub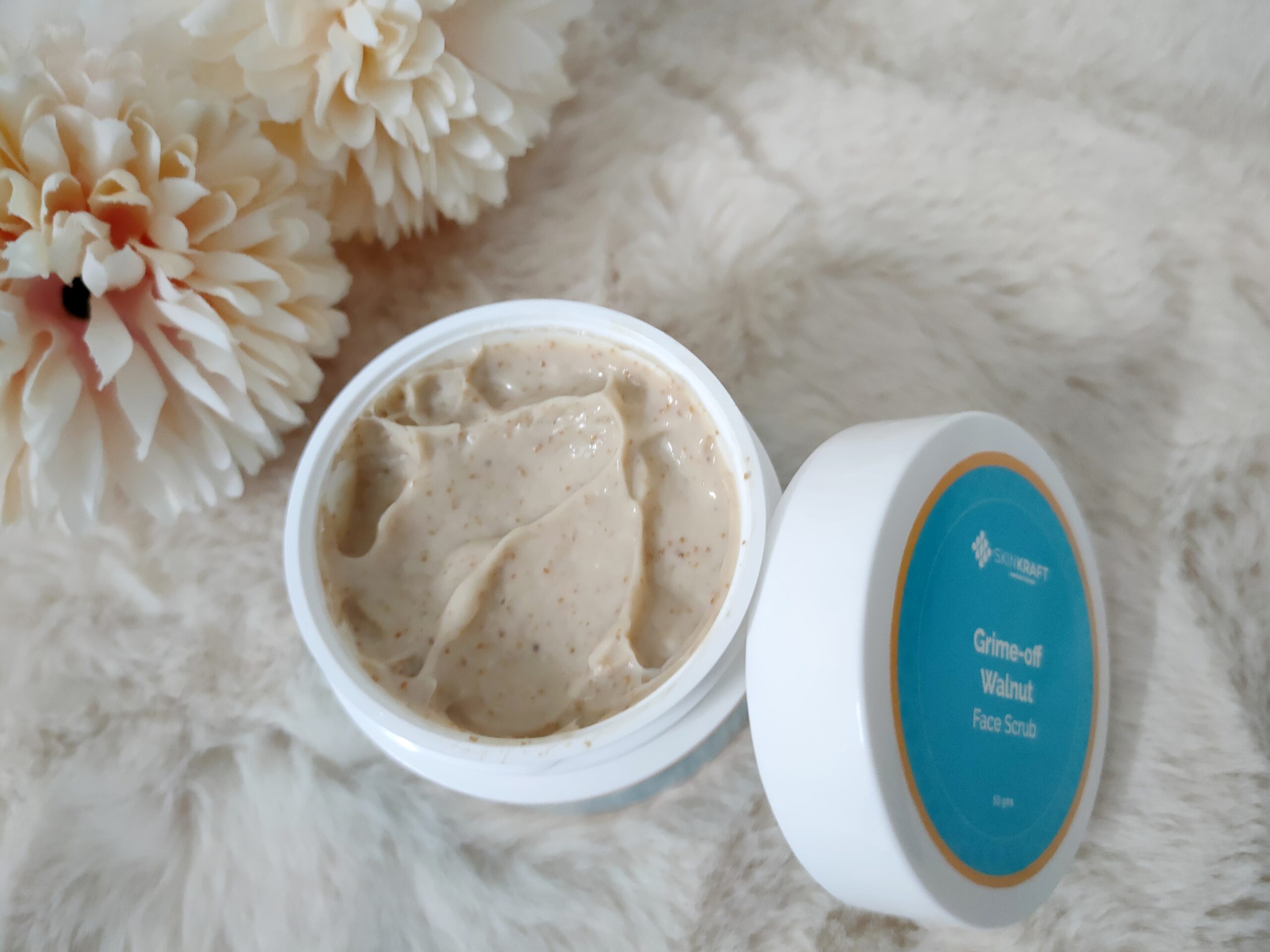 Since there are so many walnut scrubs in the market, it was quite difficult to choose the best one, but then I came through this holy grail of a product.
 Due to its texture, this walnut face scrub is best recognized for removing dead skin cell buildup and enhancing your natural radiance.
Well, I have sensitive skin, and this scrub delivered some very impressive improvements over time
Hyaluronic Acid Drench Night Serum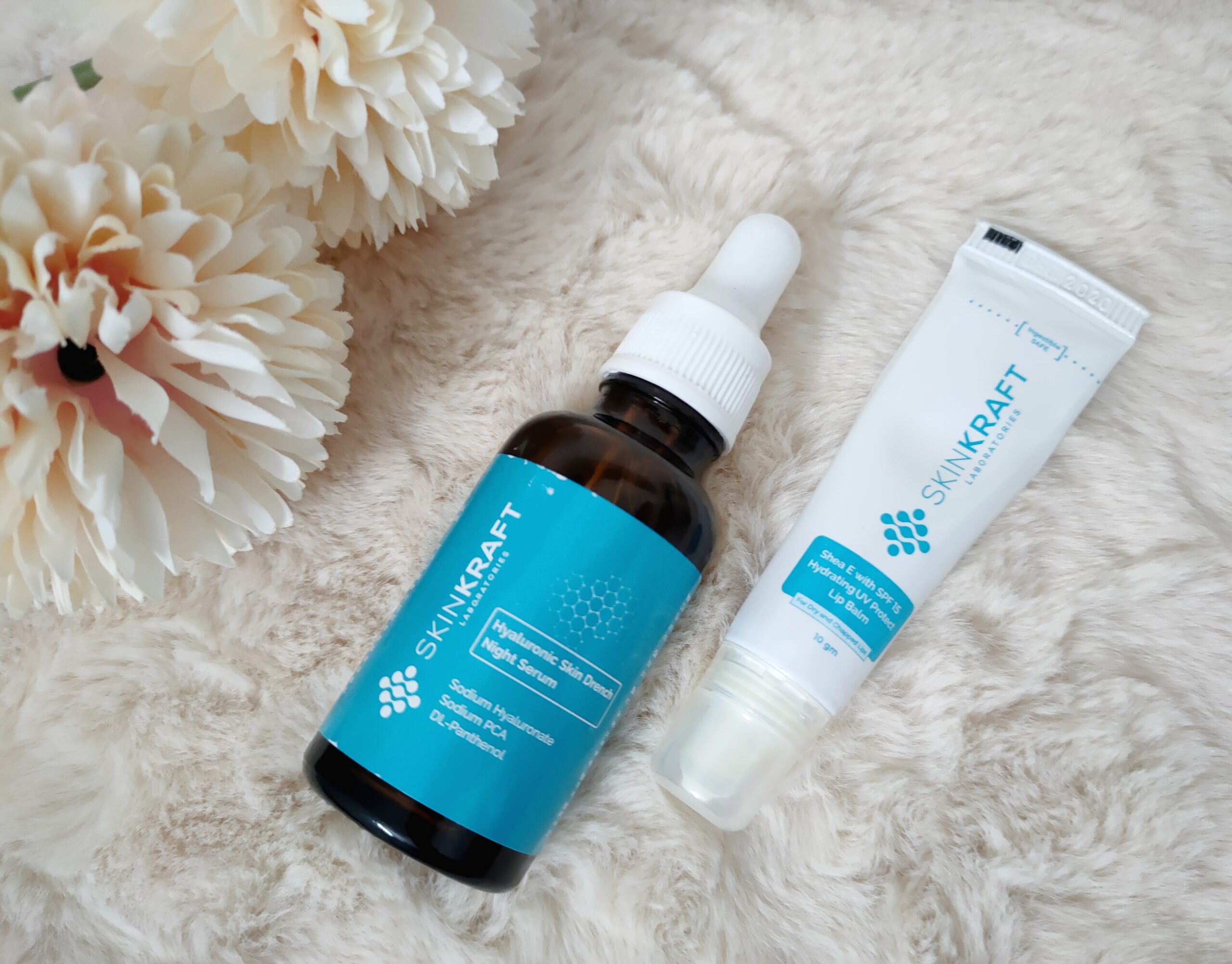 An ultra-hydrating night serum that keeps your skin moisturized and nourished by locking moisture into your skin.
It contains glycerin, a powerful humectant that is ideal for dry skin. My skin has been harsh and lacked radiance until I got my hands on this one. In my evening routine, I started using this serum.
The serum does exactly what it says it will. It moisturizes and restores the skin. My skin has a plumped-up appearance when I wake up. It took care of my skin's roughness in two days and left it smooth and bouncy.
 

Hydrating UV Protect Lip Balm

 Skinkraft is loved by dermatologists, and the brand's SPF lip balm is no exception. The hydrating composition contains moisture-retaining glycerin and shea butter, soothing vitamin E, and zinc oxide for sensitive skin protection.

Look no further for a no-fuss balm to keep your lips safe from those UV rays, which is now more important than ever. This lip balm is water-resistant for up to 80 minutes and provides excellent protection and moisture.