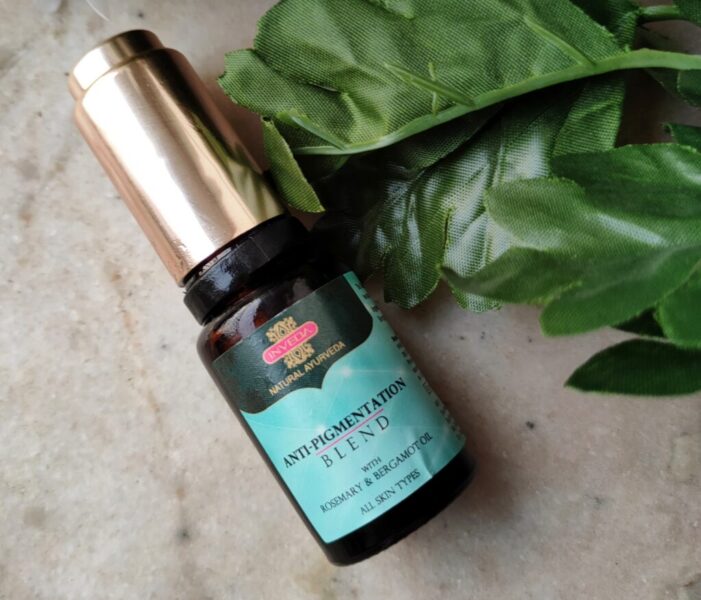 Price – Rs. 450/- for 10 ml
What is it
A lightweight facial oil for treating skin pigmentation. 
Who it does
The unique blend of rosemary and bergamot oils works hard on skin pigmentation to make it healthier and clearer. 
Who should use
All skin types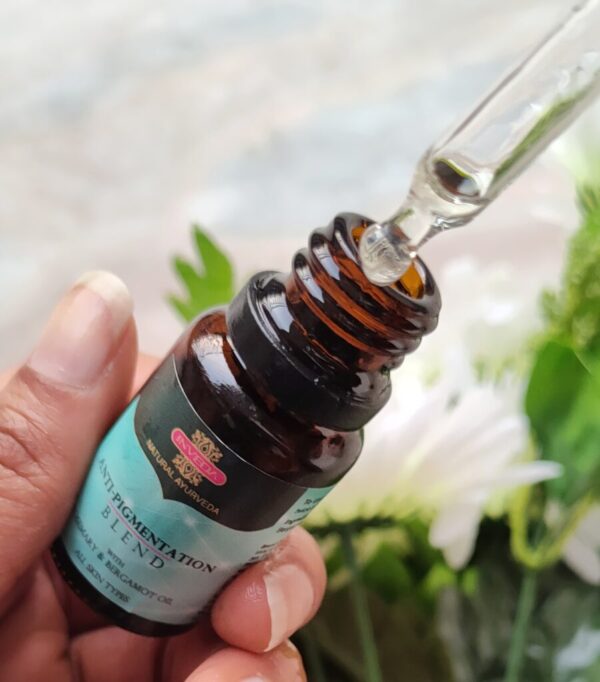 Everything else
With aging skin starts losing the natural moisture and moisture is the key to healthy-looking, plump skin. Loss of moisture gets into many forms from wrinkles to pigmentation. 
Inveda anti pigmentation blend is an ayurvedic all-natural face oil that is lightweight, blends really quick in the skin. I have been using this oil for a while now and I am really impressed with the results. The oil comes in a glass bottle with a separate dropper pump. If you are thinking of carrying it along in your travel bag, it is advised to use the original bottle cap and not the dropper cap because it leaks. 
Undeniably this is one of the most versatile beauty products on my vanity because I can use it at any time of the day, mix with the cream or apply directly. 
Here are the million-dollar usage tips for different skin types. If you have
Dry skin and love to have a dewy finish, apply it directly after face wash on slightly wet skin. 
Oily skin – mix in gel and apply it
combination skin – you can use selectively mix or directly apply
Normal skin – mix in your favorite cream and apply it
I have also replaced it with my night cream and the next morning I woke up with well-nourished soft skin. Unlike other creams, there's no restriction to use it around the eyes. If you wish to see the visible difference in the pigmentation, use it continuously for a month, apply twice in a day. It is organic, chemical-free, paraben-free, and cruelty-free. 
Rating 4.5/5