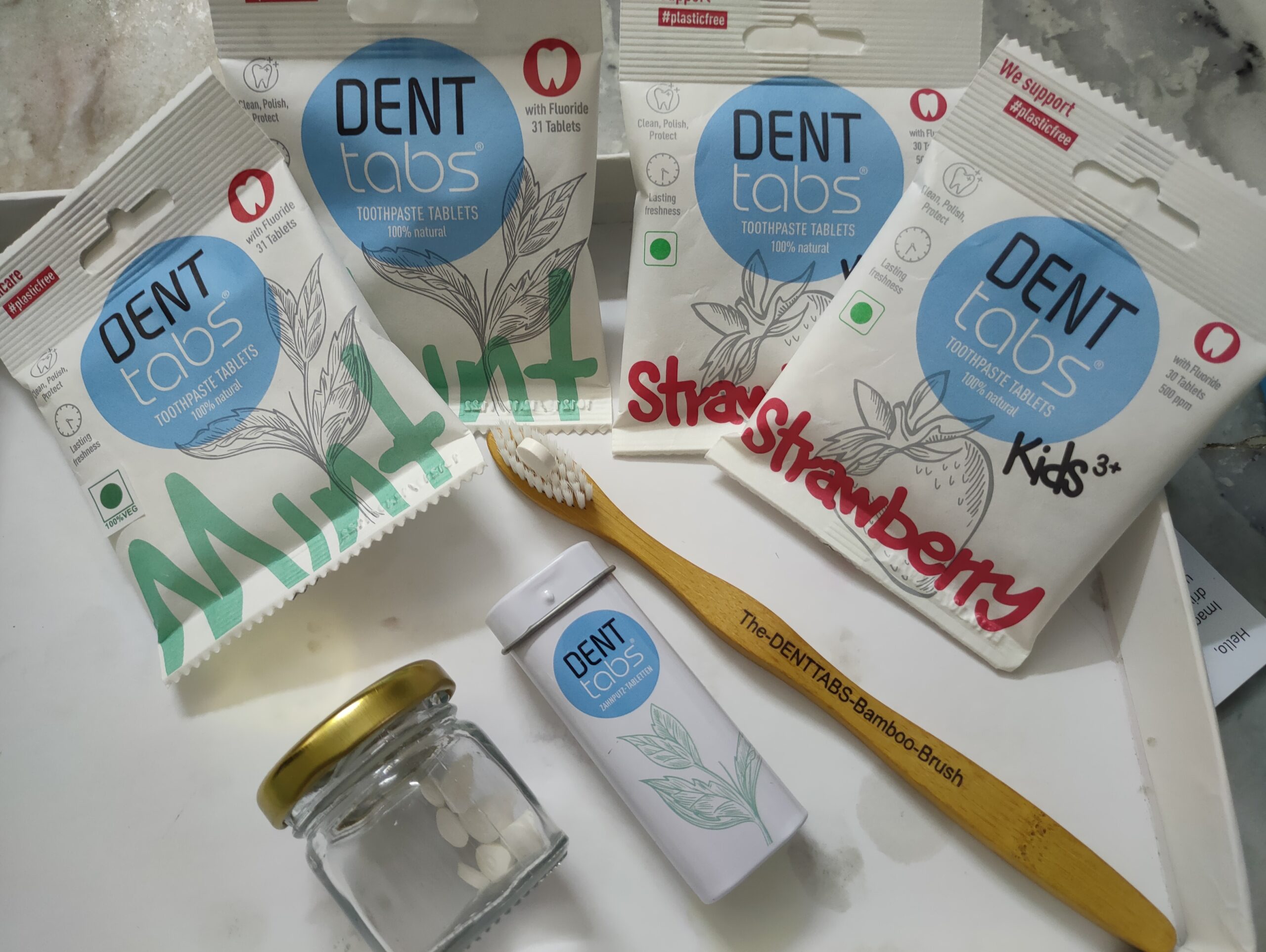 What is it
DENTTabs are a sustainable alternative to toothpaste in form of tablets
What it does
A plastic-free, ecological, preservative-free teeth cleaning oral care tablet. 
How to use
Replace the toothpaste with these tablets to brush your teeth everyday.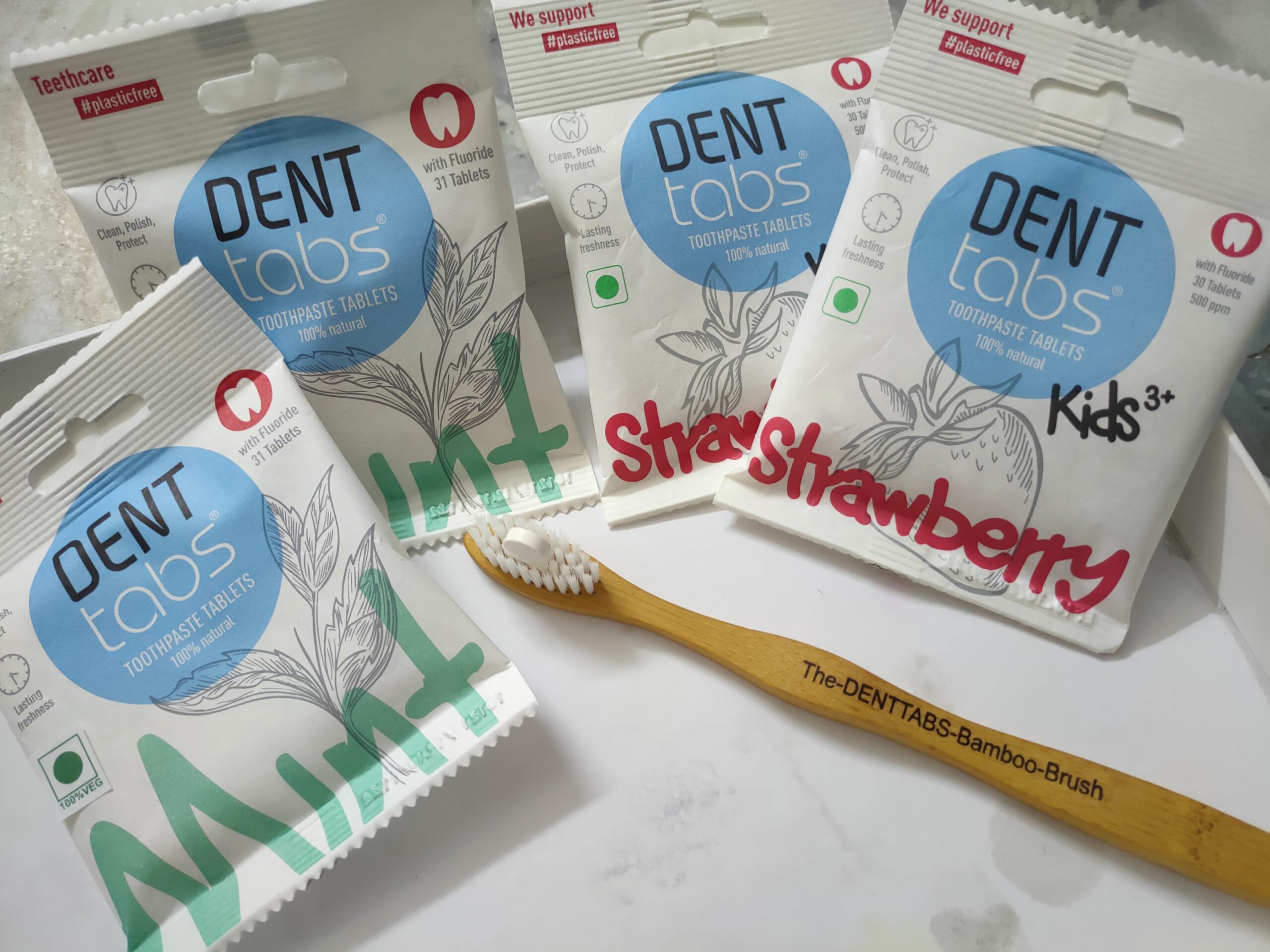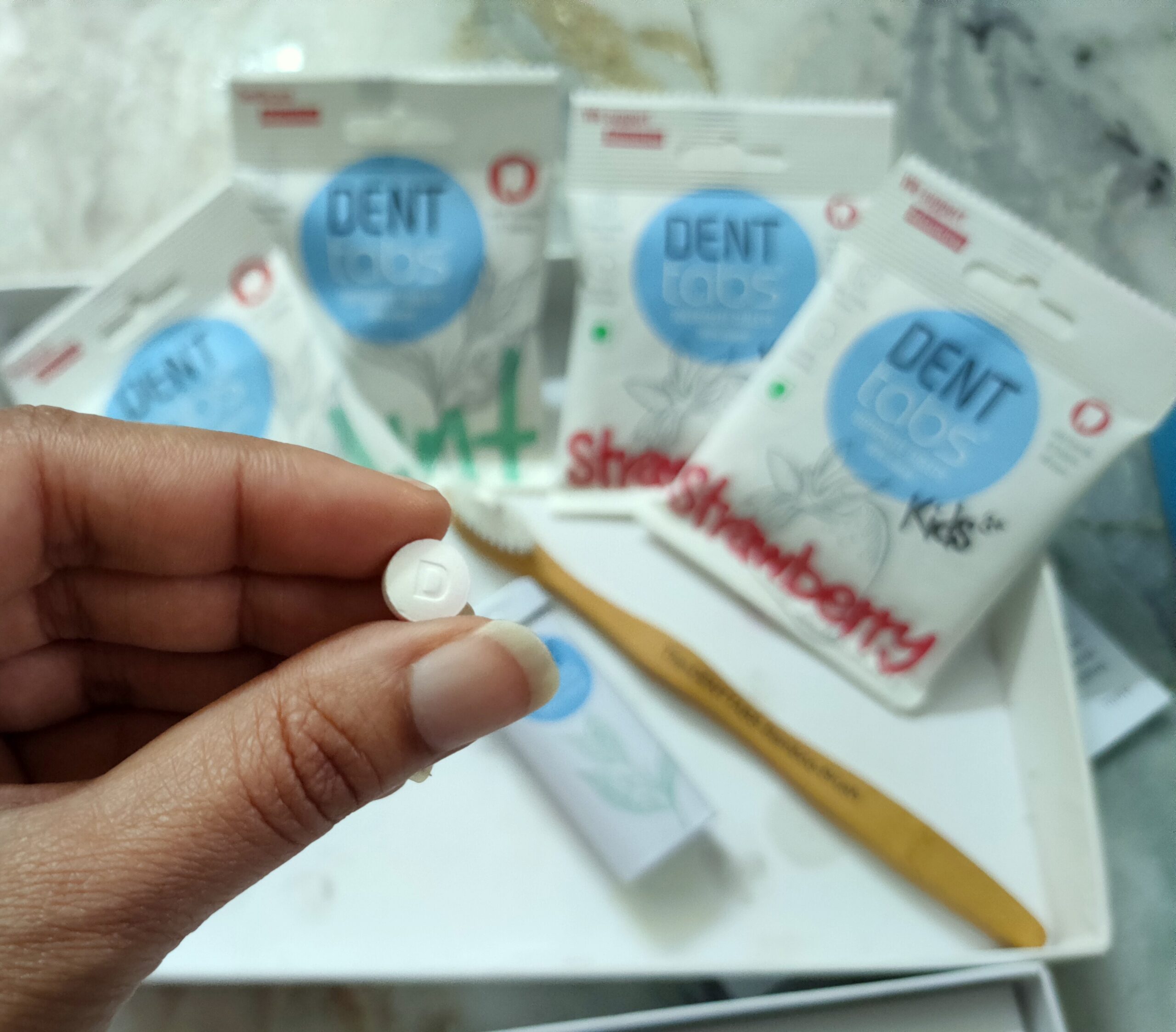 Everything else
Just like all of you, I also never thought that there can be an alternative to toothpaste. I have tried some natural ways like neem stick and all, but they protect teeth but taste really bad. 
Recently, I came across DENTTabs toothpaste alternative teeth cleaning tablets. The tablets are a combination of fluoride and the polishing effect of cellulose provides excellent protection to the teeth enamel and definitely wins over the abrasive effect caused by the toothpaste. 
The tablets are easy to carry and you don't need water to activate the tablets, it melts as soon as it gets in contact with saliva. The mint flavor gives a nice refreshing breath and kids love the sweet strawberry flavor. 
I also got a bamboo brush from DENTTabs, which looks s made of wood hence, biodegradable and has bristles that perfectly put enough pressure to clean event the innermost corners in the mouth.
Overall it's an innovative alternative to oral hygiene which is very easy to carry. I also like to use the tablets for quick gargles after meals and refresh my breath quickly. One solution for toothpaste and mouthwash. 
Rating: 4/5