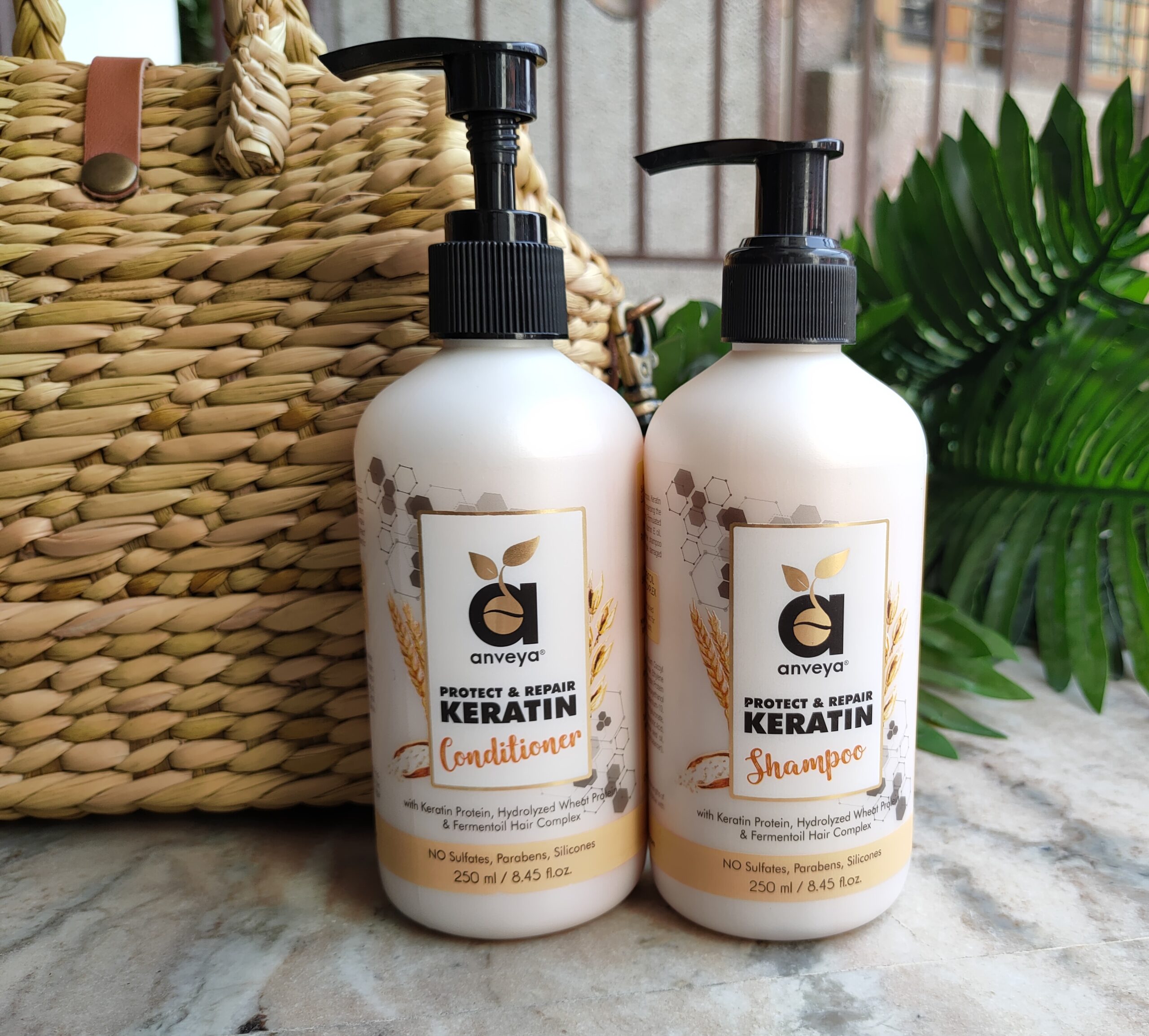 Shampoo price – Rs. 795 for 250 ml
Conditioner price – Rs. 795 for 250 ml
What is it
Hair cleanser and conditioner infused with keratin protein, Hydrolyzed Wheat Protein & ferment oil hair complex 
Who is it for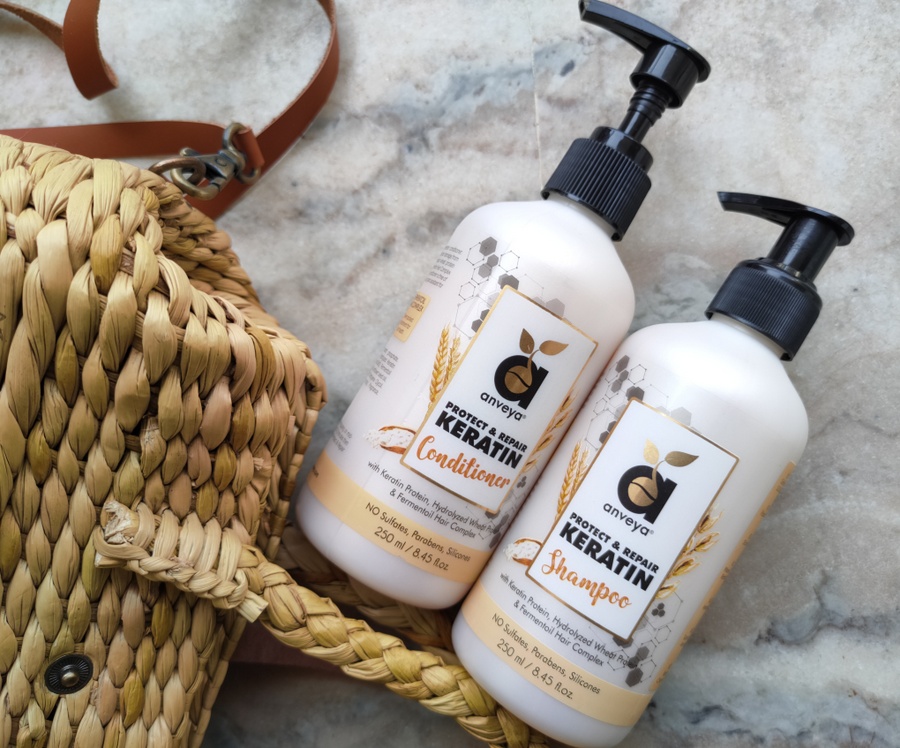 Everything else
We know none of us to have time for super beauty products but it's good to review the haircare as we set out feet in summer. Because our skin and hair also behave differently as the weather changes. In cold weather my hair becomes dry but in summer I have an oily scalp and normal to dry hair. The challenge is to find hair products that clean the oily scalp but doesn't dry out tresses at the same time. 
The duo, Anveya protect & repair keratin shampoo and conditioner is free of sulfate, paraben, silicone, ammonia, or nasty chemicals that can hurt my hair if I increase hair washes due to weather change or pollution. The shampoo is enriched with vitamin E oil and ferment oil that restores and hydrates hair & scalp, wheat protein prevents damage. 
The shampoo is gentle and doesn't dry out my scalp or hair. Whereas the conditioner is lightweight, restores, and locks the moisture needed for hair to survive the heat of the weather. 
Tne products come in handy packaging and each pump gives enough product for one application. 
The organically developed, environmentally conscious haircare solutions by Anveya are really treating my hair well. 
Rating: 4/5