By Devina Kaur, inspirational speaker, author, radio host, and the founder of the Sexy Brilliant Non-Profit Foundation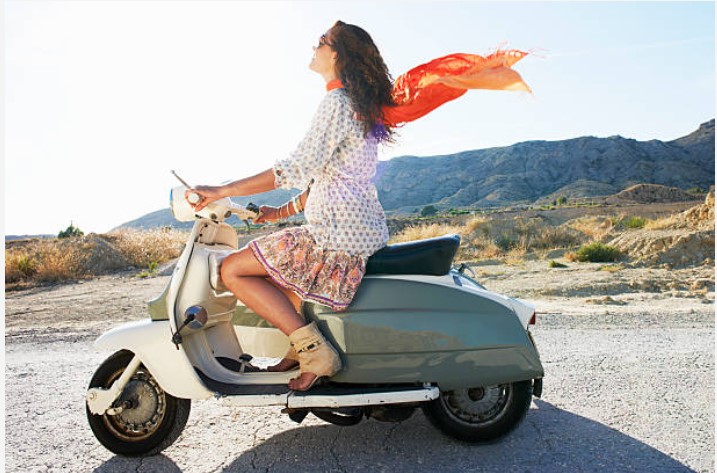 When you're dating someone, you give them special attention and make an effort 
That's a wonderful way of treating your significant other, so why not do the same for yourself? Whether you're in a relationship or not, you should prioritize nurturing yourself. 
Make yourself a priority, have fun and appreciate yourself. Sometimes memories of the past can act as mirrors for our triggers, revealing wounds we didn't realize we possessed. The breakdowns allow us to recognize pieces of ourselves that are easy to overlook when things are going well. When things seem to be going well, why would we want to talk about old baggage? This is why setbacks are necessary for our progress. When we have no choice but to break down our anxieties, emotions, shadows, or barriers, we have the chance to rebuild them in a manner that supports us, even if it means taking a step back while we work things out.
Self-care should be lavish
Do you enjoy it when your boyfriend surprises you with flowers? Perhaps you enjoy exquisite chocolates, a candlelight bubble bath, or having your feet massaged. Give yourself the same gift of sweet-smelling flowers. Do something for yourself, whatever it may be.
Self-care boosts self-esteem. And if we wait for a companion to accomplish all of the little things we enjoy, we will probably have to wait in a desert for the rest of our lives. You'll never feel unloved again if you do them for yourself.
Learn About Yourself
You have a lot of questions before you even start dating someone and you want to learn everything there is to know about them. Shouldn't you spend as much time getting to know yourself as you would with an external partner? Journaling, meditation, and quizzes are just a few techniques to get to know oneself better. To reveal your inner ideas and feelings, you can work with a professional such as a coach or a counselor. The first stage is to become interested in and curious about yourself and then schedule a time to listen to yourself. Remember self-study is the original sexy.
Date Yourself
Go on dates with yourself. Visit places you appreciate and do activities you enjoy. Experiment with new activities that no one else has expressed an interest in doing with you. Discover activities you're too embarrassed to ask someone else to undertake with you.
Make an effort to dress up only for you! Dress up in stunning diamonds and cute shoes, and wear the designs that make you swoon. There's no need to impress anyone else. It's all for your benefit. It's fun to dress up for someone you care about, including yourself.
Give it a shot and see how it feels to devote time to yourself. Whatever you do, remember the journey to more self-love is love itself.
About The Author 
Devina Kaur  ~ Born and raised in India, Devina Kaur is an inspirational speaker, author, radio host, and the founder of the Sexy Brilliant Non-Profit Foundation. Her weekly columns are all based on the KAUR™️ process. In 2019 she was the recipient of the Canadian top 25 immigrant awards. She is also the author of the spiritual self-help book Too Fat, Too Loud, Too Ambitious.