Welcome the festivities in high-pitch fashion statement outfits, jewelry, and the warmth of love. Each festival brings up everyone a little closer, upsurges the opportunity to eat the yummiest food, and get those cute candids to post on your Instagram feed. So are you ready to slay this Rakhi with your pretty look? We can hear a big yes from your side but if you are getting stuck while picking up accessories for your Raksha Bandhan look, then here is an ultimate accessory by Zariin to elevate your smile and grace more-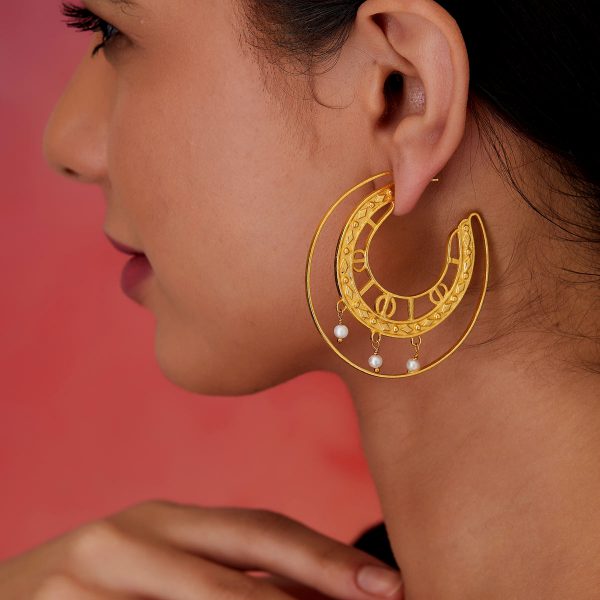 The charm of hoop earrings is everlasting. Zariin redefines this classic style to make it more dressy with a horseshoe-inspired motif with three dancing pearl beads. They often associate good luck with horseshoes and hanging a horseshoe facing upwards in "U" shape is believed to keep evil away to bring good luck to your home. This is a stylish accessory with a meaning.
Link Me Up Amethyst Necklace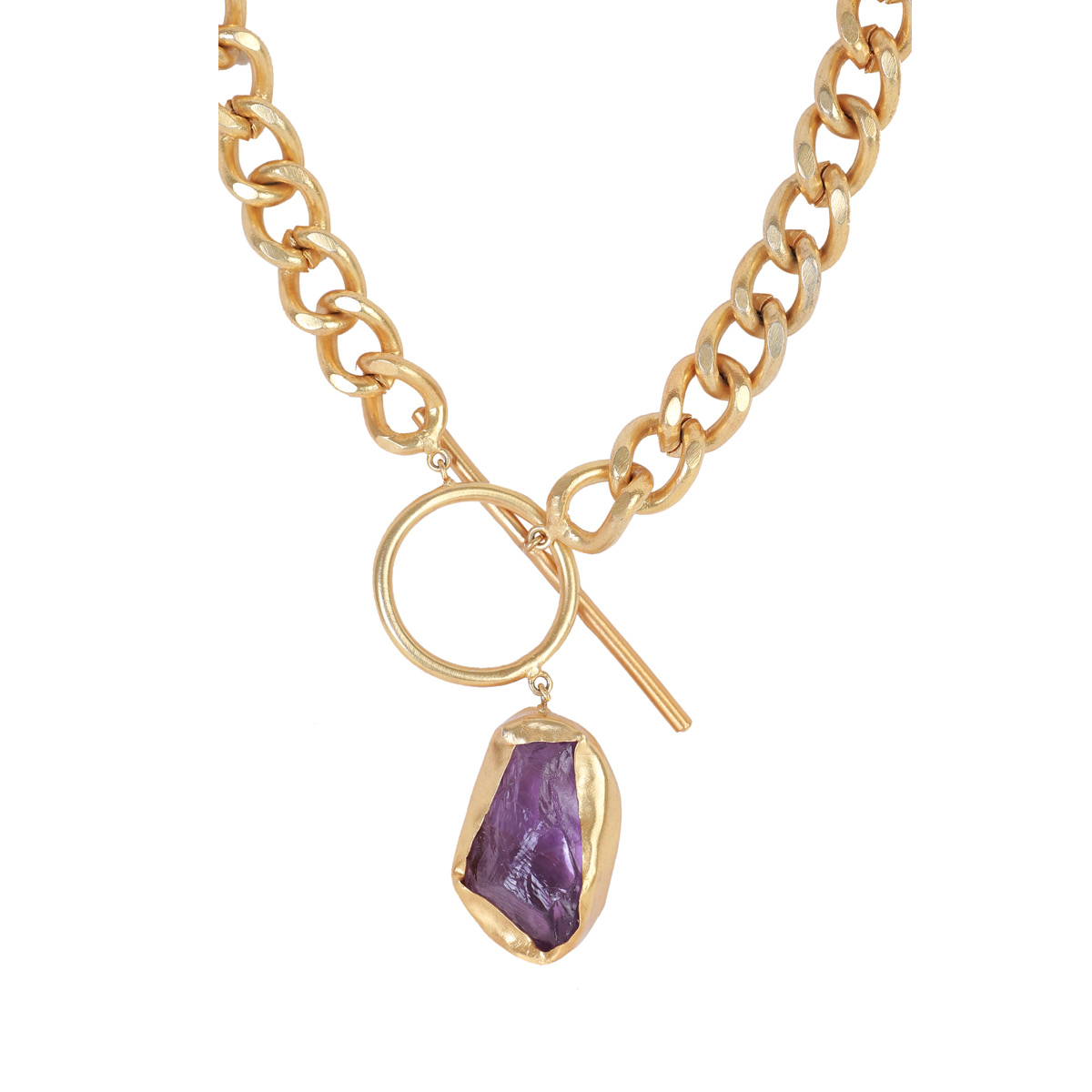 Link necklaces have forever been associated with power dressing and rightly so! Not only does this style of necklace spell fashion but assert their power too. We've always had a soft corner for links and mostly because of the versatility these offers. The necklace becomes an instant obsession as you find yourself wearing it with your casual t-shirt, LBD, work suit….anywhere and everywhere.
Mesh Of Life Ring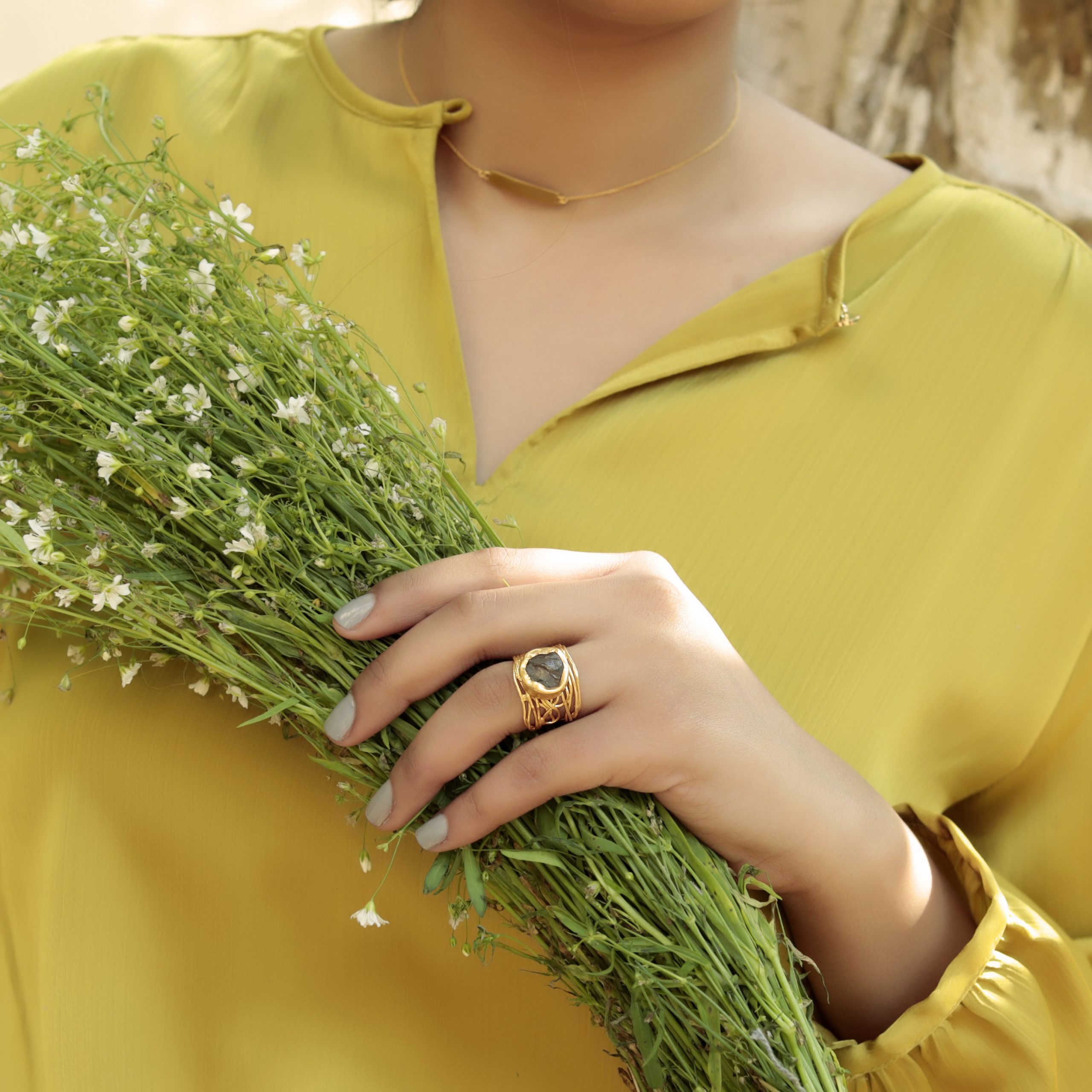 Beautiful chaos – the ring shaft is made of a 22kt Gold mesh which by itself is a striking design detail. Sitting on top is a rough Green Amethyst – an equally evocative stone that makes the ring what it is – a stunner! You'd love this ring by itself or stacking it with more minimal ones to build an effective hand story.
Make Some Noise Amethyst Earrings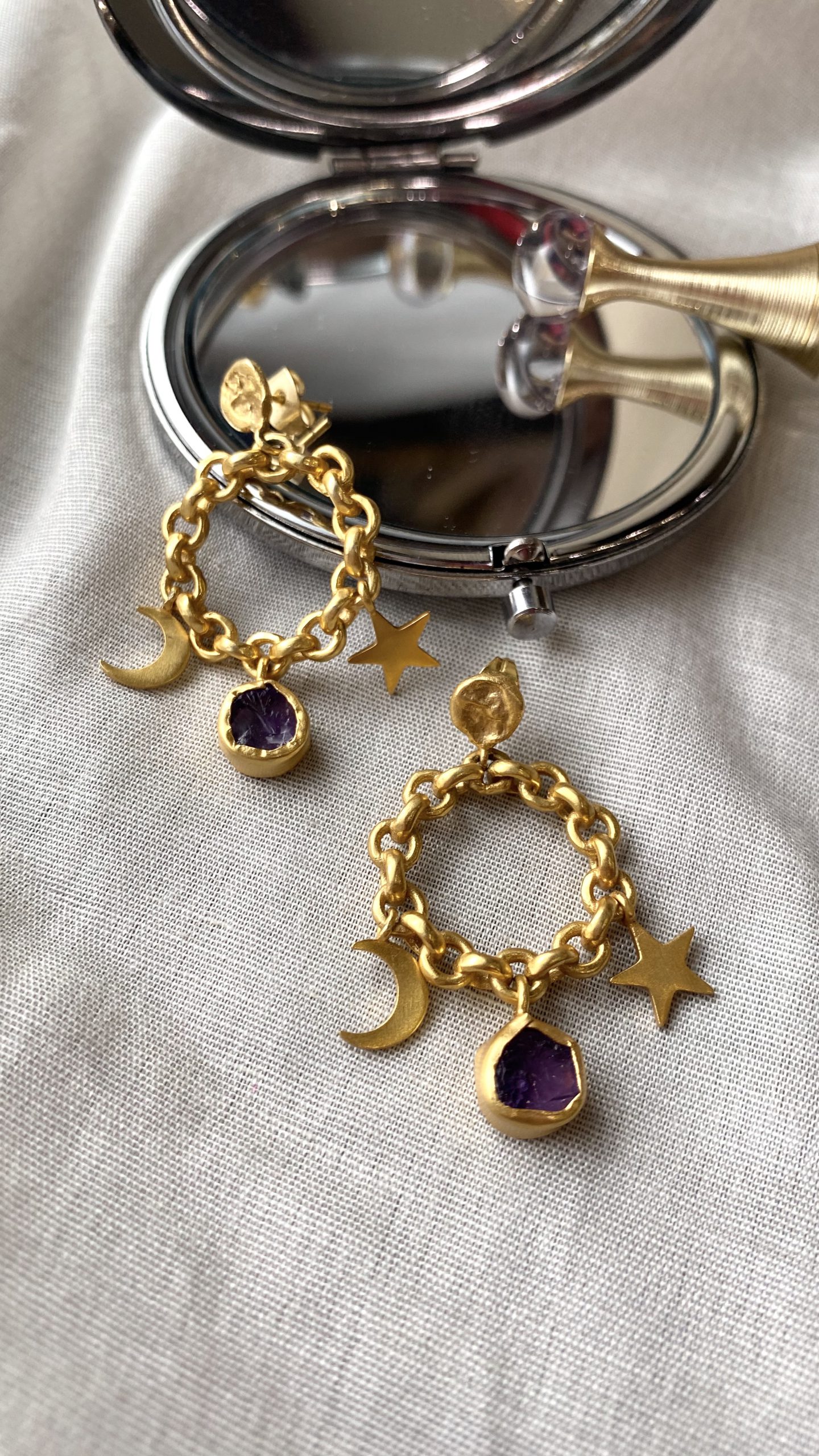 Trust a pair of drop earrings to always add an interesting dimension to your outfit and highlight the features of your face. We combine our love for the raging chain-link trend and drop earrings to craft an interesting pair of earrings that come with celestial motifs in the form of a star and a moon. An uncut Amethyst drops at the centre.
Swinging Nest Bangle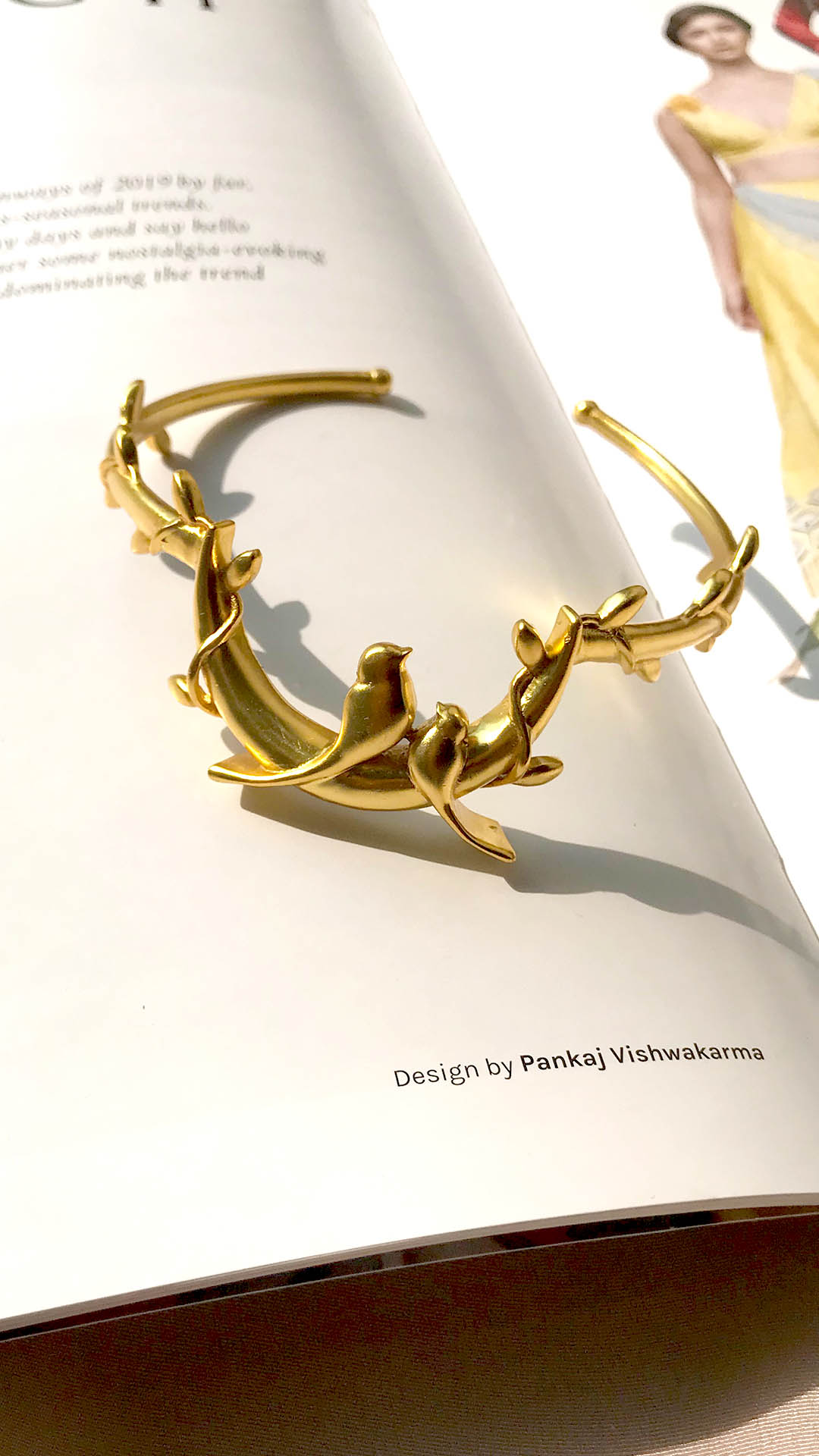 Cuff bangles are always an easy way to spruce up your look and there is no need to indulge in layering this one. The intricate leaves adorn your wrists with grace. The deviated crescent nest attracts attention to the story you carry with you. This gold-plated bangle can be worn with anything and everything and will be a versatile addition to your jewelry collection.
Links Of Passion Necklace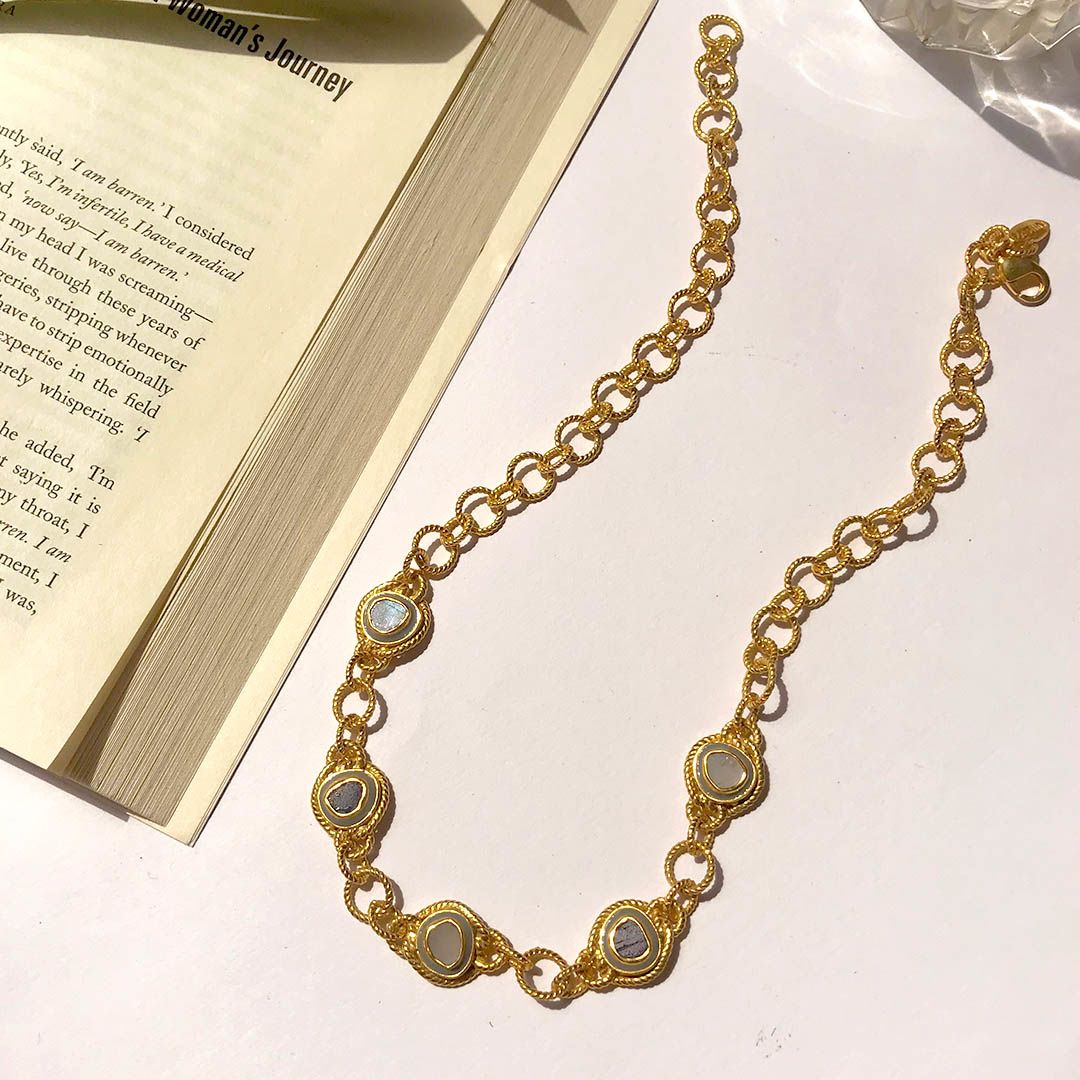 Link necklaces have always been a staple in Zariin's Classics collections. Our love for links transcends trends and we absolutely love how stylish and eternal these are. Taking our love affair forward, this is a striking 22kt gold dipped necklace which is alternatively studded with rough, uncut Tanzanite and Rainbow Moonstone. The rough stones are lined with light grey enamel detail that further highlights the contours of the stone.
Rays Of Gold Ring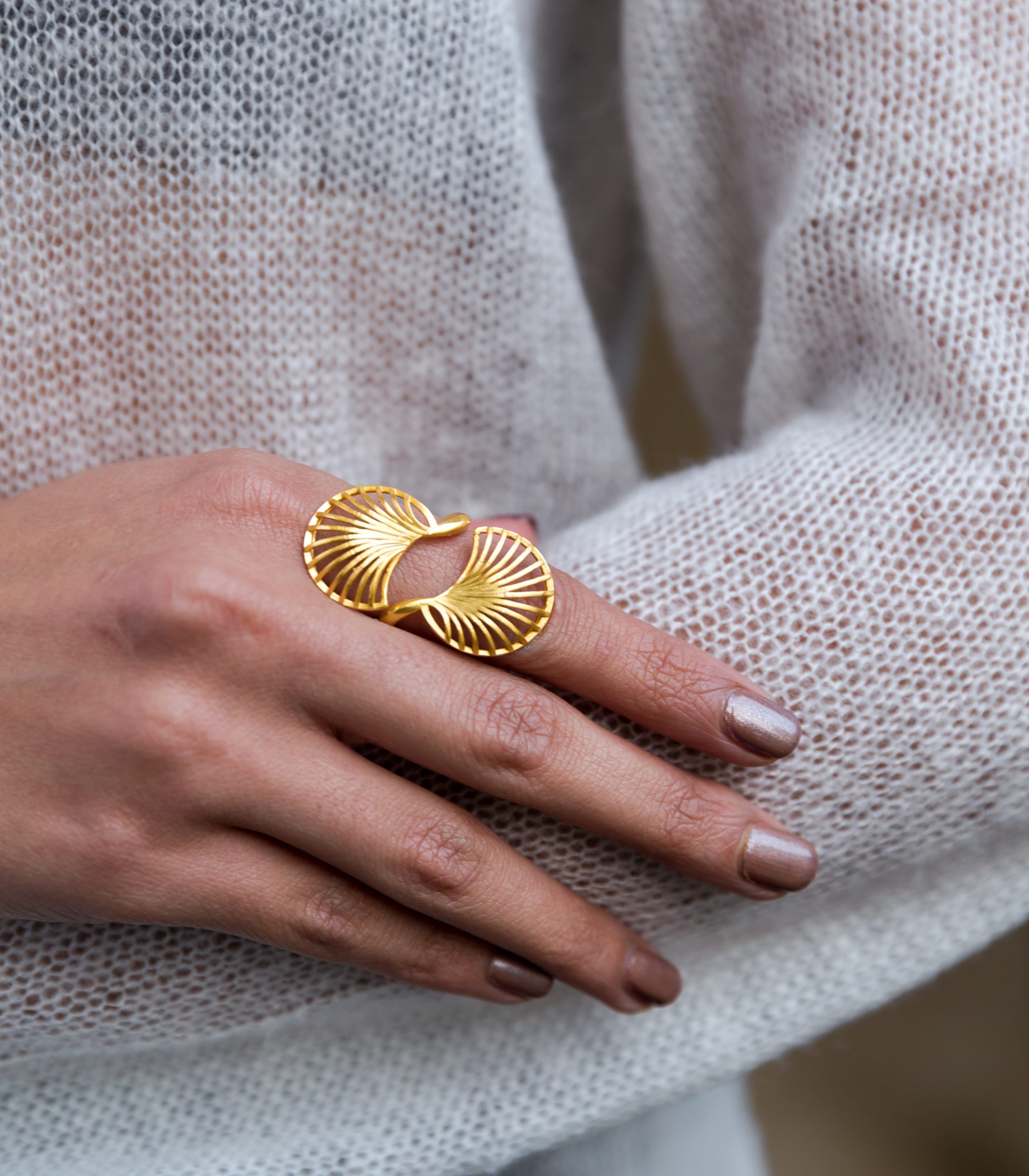 Cherish gold! A striking gold-dipped ring celebrating a structural motif is hard to miss in addition to your wardrobe. The all-gold look makes it a highly wearable piece worthy of myriad styling options. It's a perfect piece of jewelry for women who are looking for little things to work with everyday wear and with an edge. Statement-making now spreads its wings to everyday accessorizing.