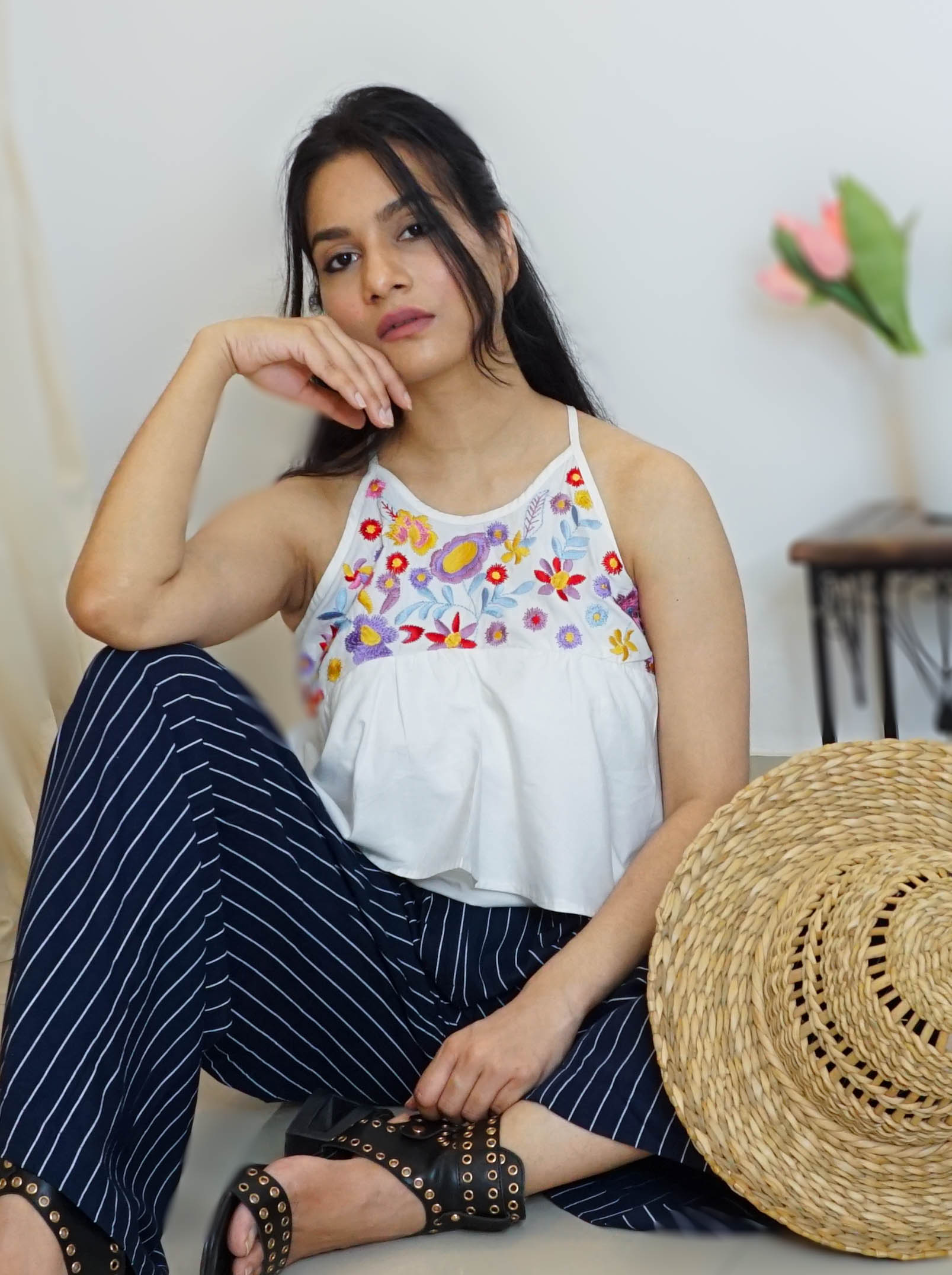 A Bohemian person strives to be creative, dynamic, eccentric and artistic in nature, not creating stereotypes here, but it is the textbook definition that goes on. But Boho style is no less than those artistic vibes, eye-catching colours, vibrant patterns that emerged in the 1960s and 1970s, also known as hippie culture. Boho fashion reflects back the spirit of living free, not in shackles of predetermined society norms, yes! This is where Bohemian style is pertinent with all layered and draped dresses with a splash of colours, long flowing dresses and skirts, wood jewellery, ethnic peasant blouses and fringed handbags,  jewellery and sandals with a lot of beading and embroidery. So get up and pour yourself into a comfortable BOHO dress and be a BOHO CHIC with the following suggestions, we are saviour here-
Gypsy Fabric 
A drifter can't set out into skin clinging clothes, hence Boho fashion covers a great range of comfortable fabric like cotton, linen, hemp, jute and silk. These fabrics are breathable, light and airy which ultimately serves the main motive of Boho fashion that is comfort. So get these natural fibres lined up in your wardrobe, being modish at the same time.
Timeline Textures
Texture plays a vital role in clothing, as it will decide how your body is going to feel in it. It describes the surface of the fabric. In Boho style usually, the texture is smooth and thin, not adding any kind of bulky look to your outfit. It is flowy, makes you feel like a free spirit person with optimum comfort.
Plump Prints 
Bohemian romance has the most colourful and eye binding designs. As it firmly reflects back young open space trends, the prints go in the same way. They are not confined to any particular patterns, strongly inspired by asymmetrical designs, large floral prints, tribal bold and mysterious hues.
Bold Accessories 
Accessories can add spark to every outfit, though Bohemian fashion already seems colourful still it needs some snazzy and sleek accessories to bring out its charm better. The one thing you can't afford to miss while carrying bohemian stuff is a handwoven bag, yes it is the real aesthetic thing to be added up into the list. Quirky earrings, layered necklaces, low bottom hats and oversized rings empower you to mark your presence without extra efforts.