Nature has blessed us with the serendipity of innumerable colours to make this world a better place to live. Colours bring joy to life and make every moment worthwhile to store in the memories and cherish it forever. In this empowering Pride month, we shouldn't forget to mention the colours of the pride flag in which each colour carries special connotations of love in itself. So let's just paint up your wardrobe with a splash of colours too. 
There are innumerable ways of adding colours to your outfit but there are some proven tricks that always work and followed by even the fashion influencer.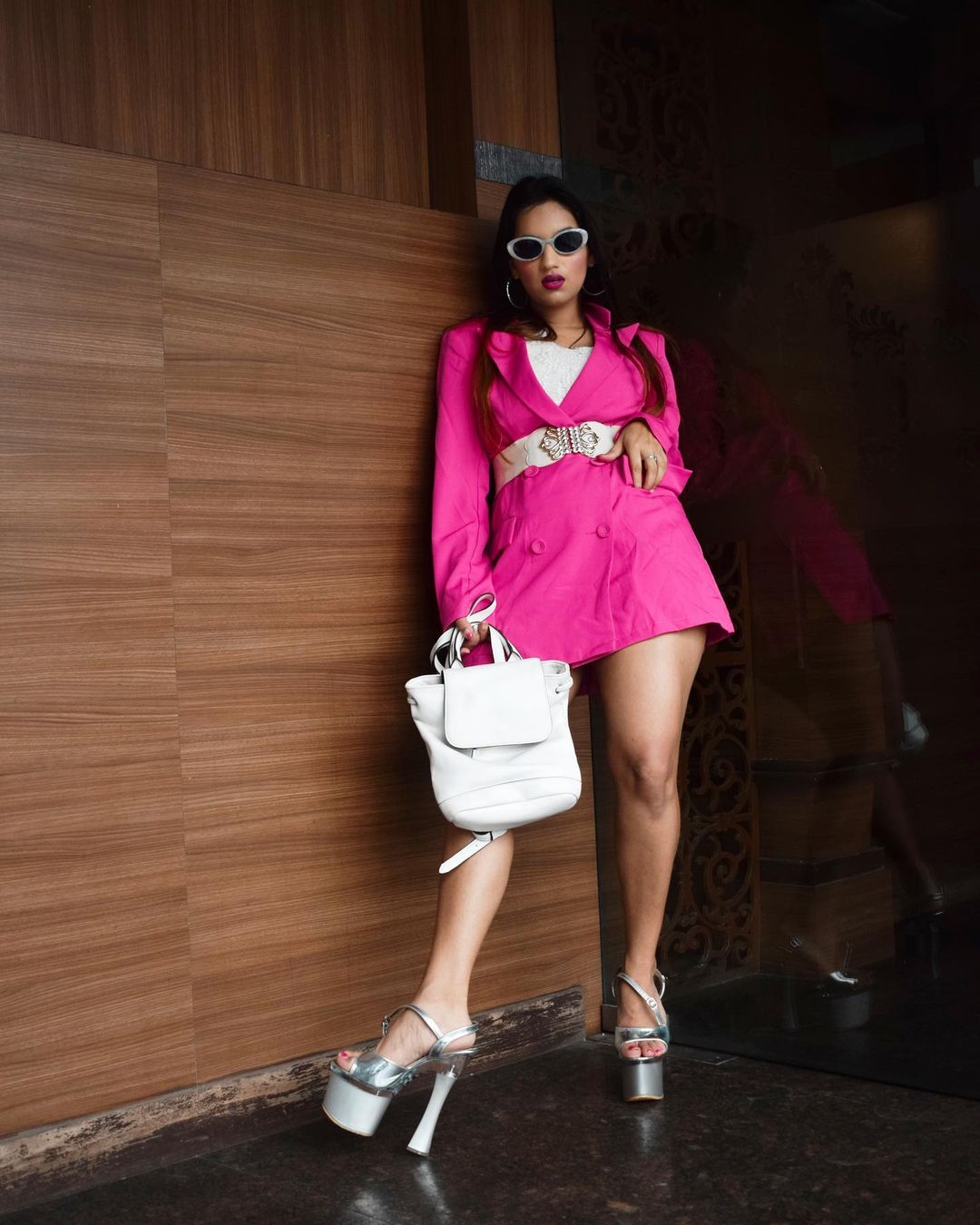 If you are fond of wearing colored outwears, get inspired with Simran Jain as she combines a bright Fuschia blazer with matching heels, bags, and a belt that highlights the waist. 
Plump and Pastel
Wearing a popping color top is the finest way to resist those Monday Blues, no matter on this above keyboard world or in real life. Bright colors always have some magical stories to pass on that can lighten up your heart and eyes with some good vibes. They always channelize a sort of good energy which ultimately results in a happy and contented mind.
While pastel shades will leave a pacifying impact not only to the eyes of the viewer but on the heart of a wearer. Pastel shades carry a serenity that calms down the intrusion of negative instincts. It adorned you with a subtle yet remarkable look. If you love to stand out from the crowd and leave your inscriptions on every heart, then update your pastel sheet with these options.
Blooming Bags
Girls like to swing around with their universe in the bags, consisting of all the essentials or just a pretty element to add on an outfit. Bags play a vital role in making your look more dazzling and quirky, so a smart choice can't be undermined while picking it up. Nowadays metallic bags are sprinkling off their magic everywhere, restoring those disco days. Even sustainability is the new trend, handwoven bags are also in great demand.
Sassy Footwears
Pour down all the vivid colors in your footwear collection as nowadays metallic colors are in great trend. These shades even make each gaze of you more shimmering and attractive and yet comfortable. Each purchase of such footwear is worthy enough as they will completely complement your Sunday brunch look or a girl's day out. Match your bag with shoes to add a pop of color to monochrome outfits.
Twinkling Accessories
Accessories always act as an uplifting agent for the whole outfit, they bring out the real essence of an attire. These small cuties can do the real wizardry whether it is a snazzy hair clip, an eccentric pair of earrings, or eye-binding eyewear. All of them magnify your presence in a room with a modish touch.
Nowadays hair accessories take up the lead as a crucial part of an outfit, also becoming a functional tool for styling the hair in different styles with the help of these embellished clips, pins and head wraps. The new trend is to wear your heart into your hair with self-explanatory clips, which reflects back the inclusivity and individuality.
Eyewears have taken up the mind of designers as there is an immense demand for creative designs and patterns. We all have to agree with the fact that suitable eyewear adds grace and class to the personality. Keeping up with the trend Emporio Armani has launched its summer-spring collection that celebrates the essence of style and sustainability. Michael Kors, another leading eyewear brand has forwarded its new collection with perfectly crafting details and best quality material.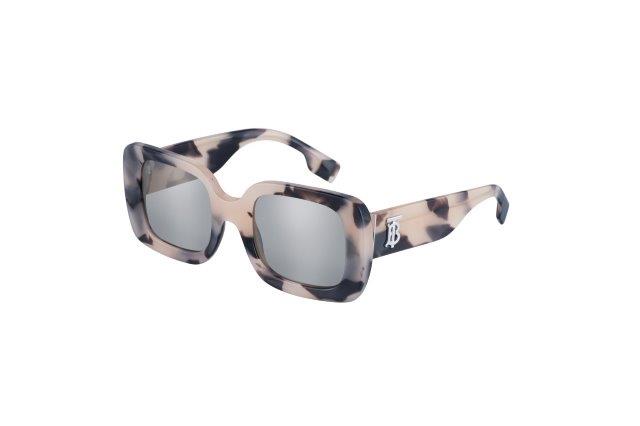 Burberry's Spring/Summer 2021 eyewear collection.
The collection includes styles which featured in the Burberry Spring/Summer 2021 runway show 'In Bloom', in which Chief Creative Officer Riccardo Tisci explored the power of fashion to communicate, to move and to evoke emotion. It also introduces Eliot eyewear, as well as timeless square sunglasses and round optical frames updated in deer print – inspired by the Burberry animal kingdom.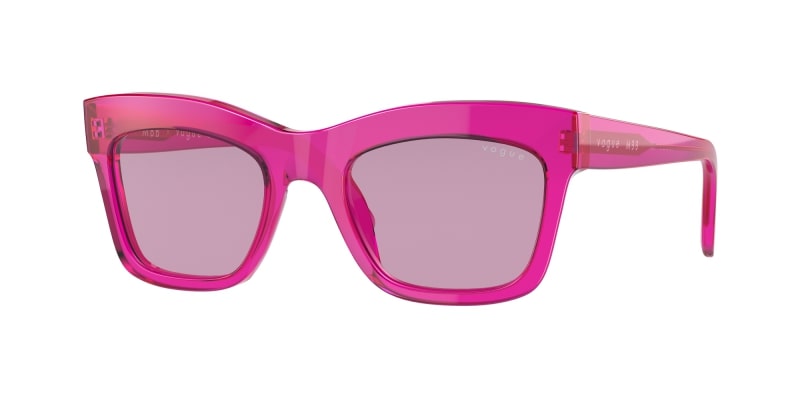 Vogue Oversized Eyewear Collection
A stylish pair of oversized frames is definitely a must have in everyone's summer wardrobe. XXL statement sunglasses may just be the iconic accessory that adds the magnetism to your look of the day.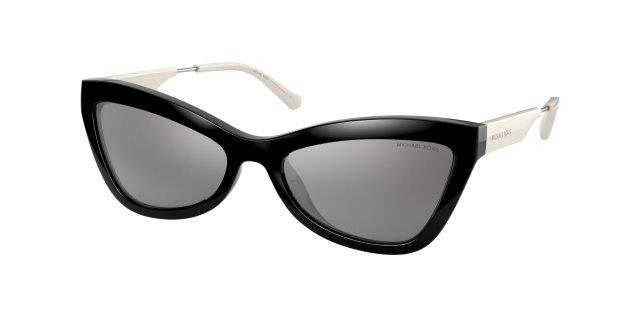 Michael Kor's Spring/Summer 2021 eyewear collection.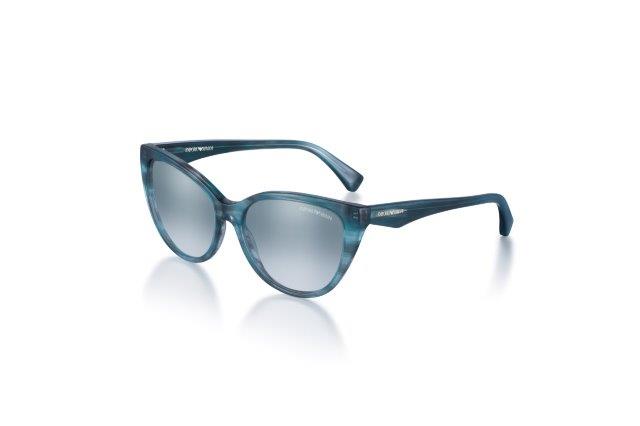 Emporio Armani Eyewear Collection - Spring/Summer 2021
Earrings can be considered as a beauty enhancer element because it brings out your features in a more elaborating way. It adds elegance to your persona, the way you pick your earrings describes your heading spirit in life. As those asymmetrical designs talk about free spirit attitude, heavy structure symbolises boldness and minimalist patterns embrace the beauty in royalty.
Pop of makeup
Flourishing in colors from top to bottom and forgetting about makeup, not fair! Makeup is a glorifying agent to bring the best out of you, just like Renee Fab 5 in 1 lipstick with 5 exotic shades that will make your heart drool easily. This lipstick sketch has 5 eye-binding colors that can be worn on any occasion, whether being on a virtual meeting or date. An efficient and effective makeup product that should be every girl's makeup box.  Also,  Anastasia Beverly Hills has launched its eye shadow collection which has 14 full pigmented shades which infuse 9 ultra-matte shades and 5 metallic finishes to enable you a seamless neutral look.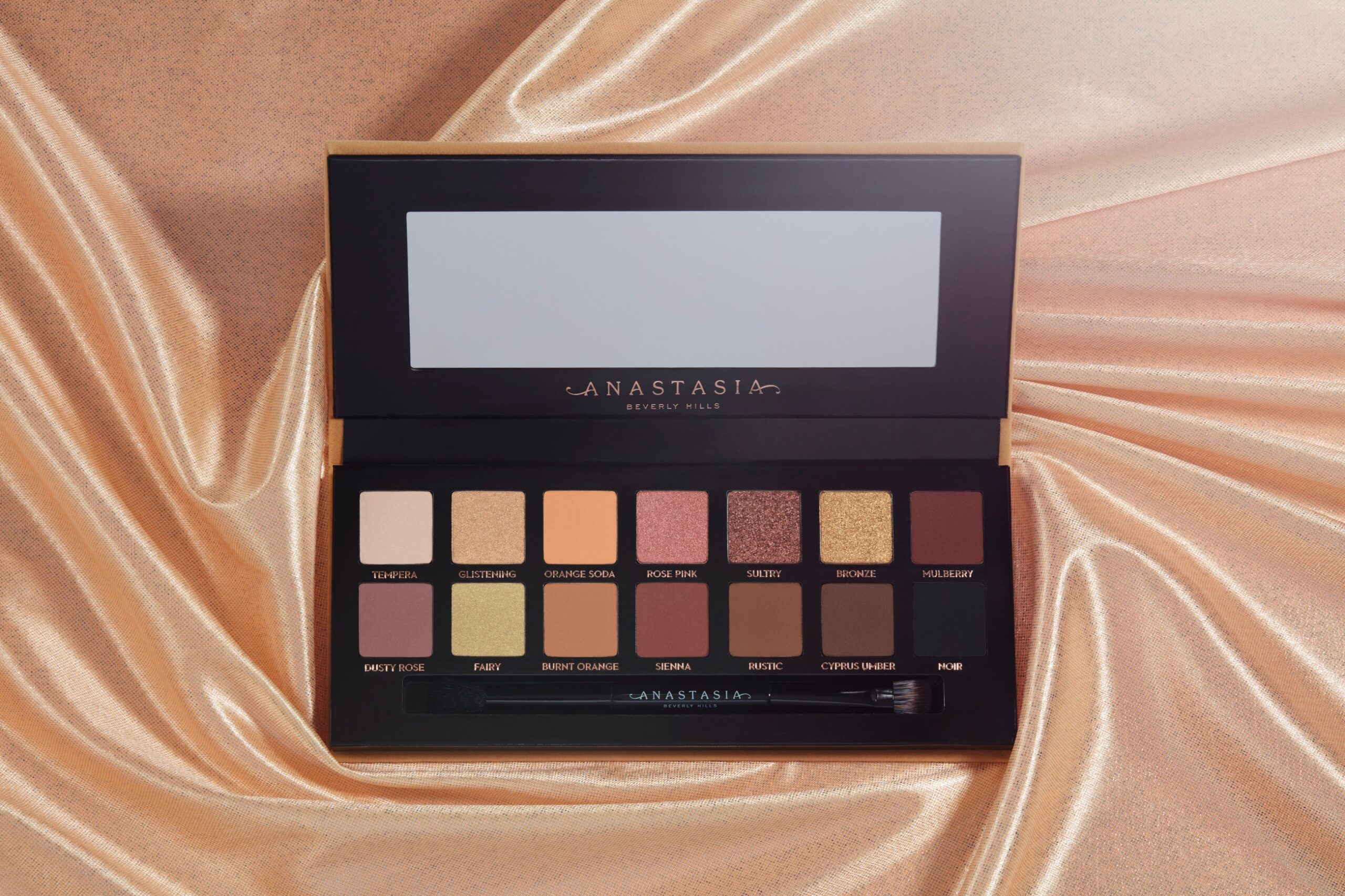 Anastasia Beverly Hills Soft Glam Eye Shadow Palette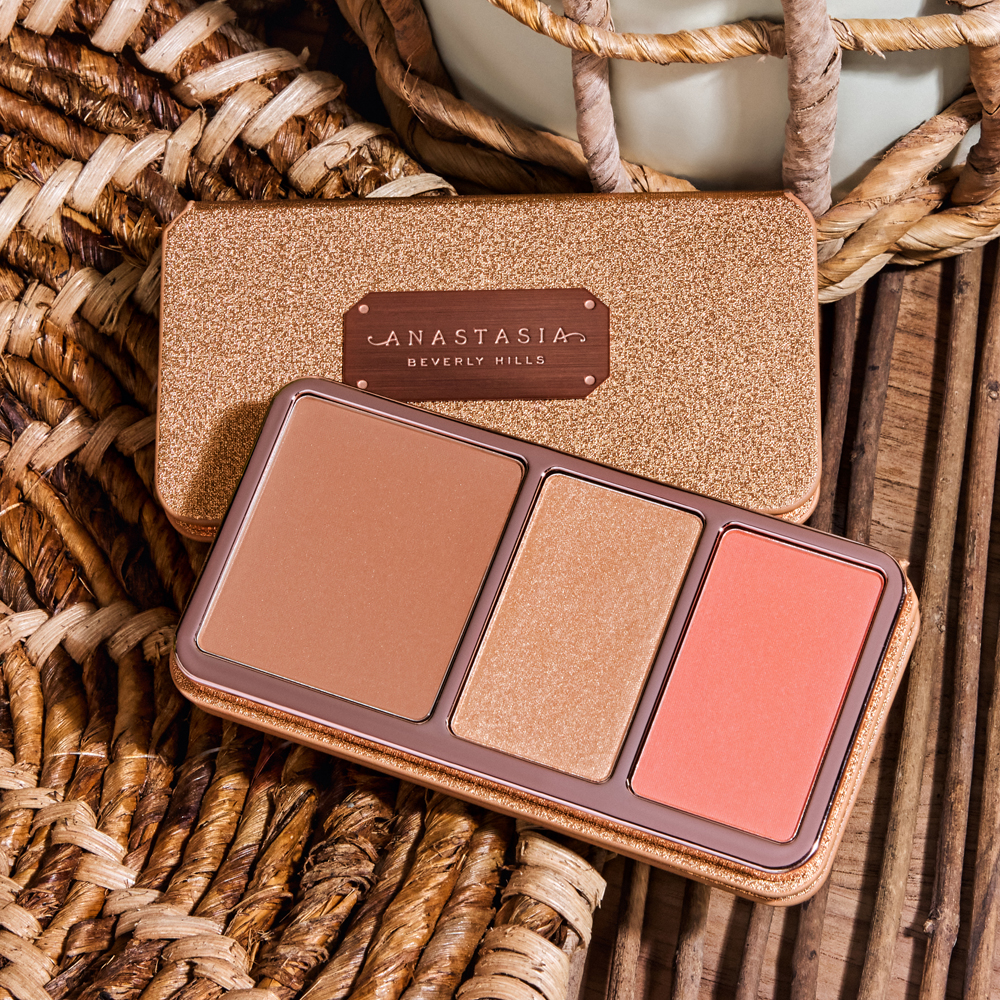 Anastasia Beverly Hills 3-in-1 Face Palette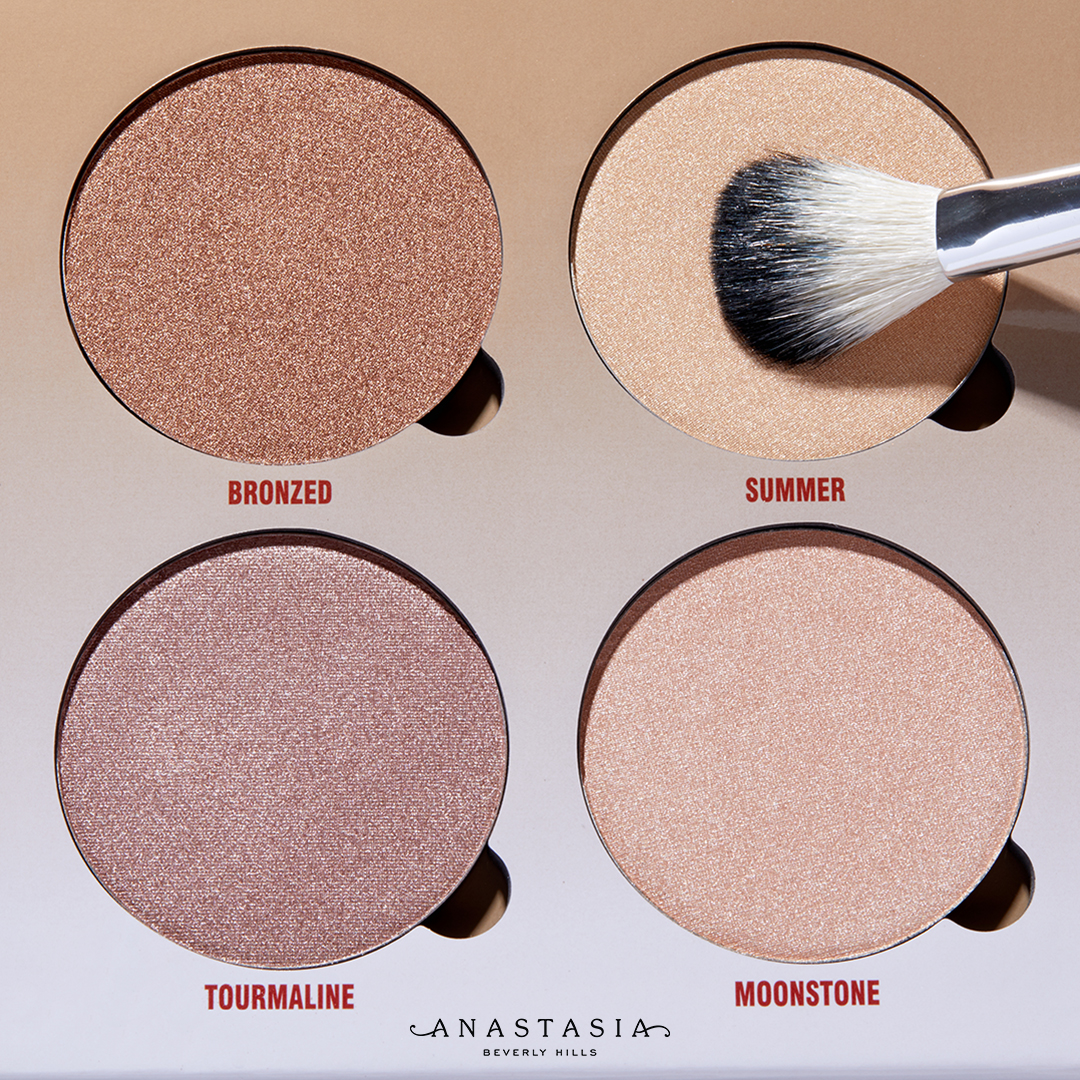 Anastasia Beverly Hills Sun Dipped Glow Kit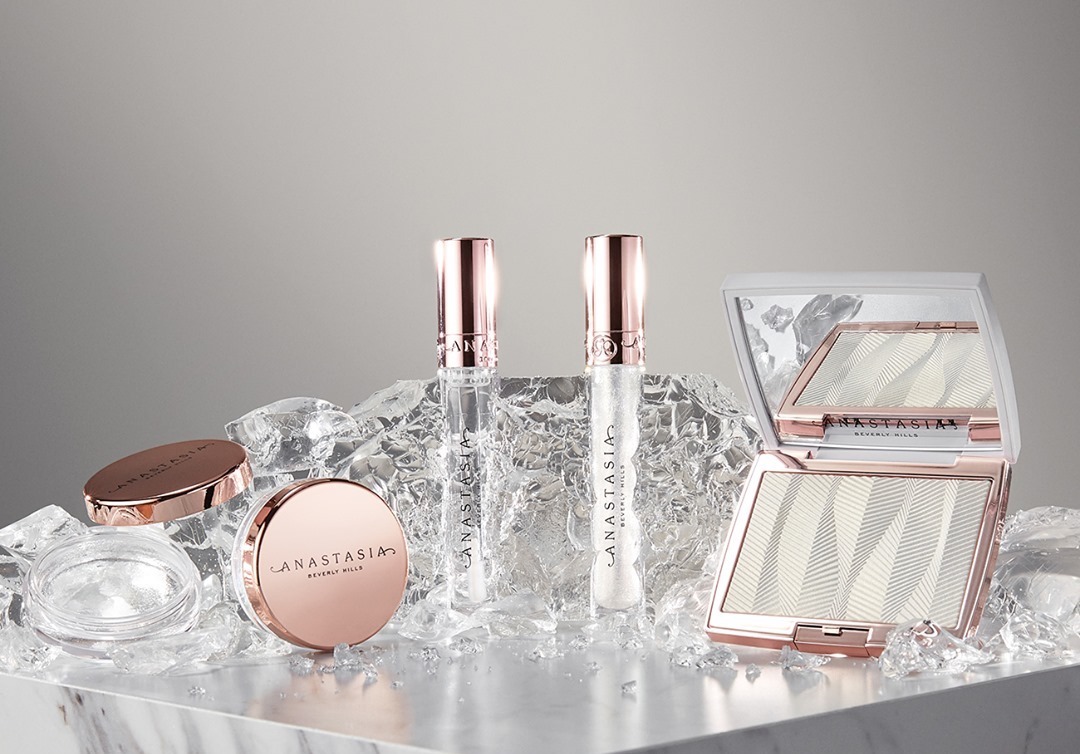 Anastasia Beverly Hills – Brow Freeze, Anastasia Beverly Hills – Iced Out Highlighter, Anastasia Beverly Hills – Crystal Gloss