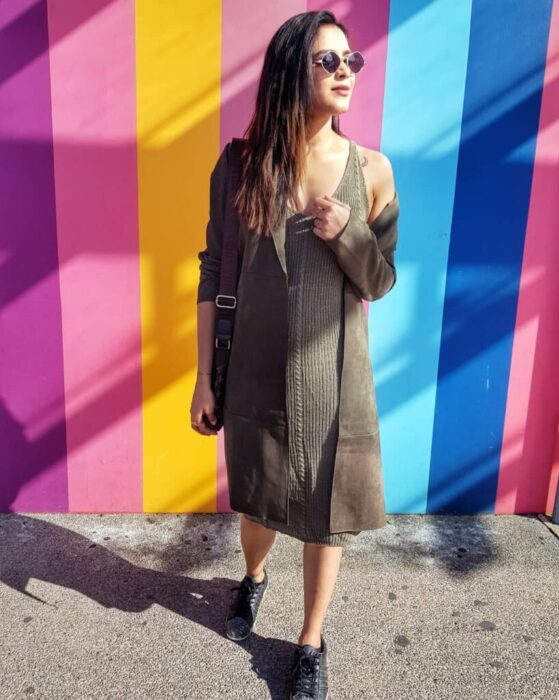 Every woman has a different body making her unique in her own way. On darn, very few are aware of the complimentary clothing style for their specific body shape. If you don't know what your body shape is or how to style it we have got you a brief description of everybody's figure and the best styling tips from an expert.
Different body shapes
Hourglass figure
The most desired body shape in fashion as well as in the entertainment industry. Naturally, most Indian women have hourglass body shapes. If your hip and buttocks are equal in size with a defined narrower waist. This is called an hourglass figure. The rest of your body including your legs and upper body are usually proportionate. Besides that, if you have a larger bust than your hip size then you have a top hourglass figure. And if you have larger hips than your bust then you have bottom hourglass glass. Devika T. Chaudhry a renowned fashion stylist and makeup artist recommends the following tips- 
Do's
Never hide your curves, avoid wearing baggy or loose fitted clothes.

Body-hugging dresses would do wonders for your overall personality.

Try wearing high-waisted skirts

Wear belts to enhance your defined waist. 

Skinny or straight jeans would look great on you.

Sweetheart or V-neckline are highly recommended for hourglass body shapes

Deep necklines also a great option for you
Dont's-
Avoid frills and bows

Avoid layering your outfit
Inverted Triangle or apple shape figure 
If your shoulders and bust are proportionate and relatively larger than your hips and legs, you have an apple figure. If you have an apple body shape with long legs then you have what most models drive to be. Devika says- 
Do's –
Your best asset is your legs so try wearing skirts or dresses that complement your legs.

Experiment with bright colors.

Wide- legs pants and long skirts are highly recommended by stylists.

Bulky coats or jackets, sweaters

Body-hugging, tight dresses or jeans
Dont's
Avoid showing too much skin at one time.

Try to skip Spaghetti-strap tops and boat necklines.

Avoid wearing mid-waist shapewear and

 high necklines
Triangle or pear shape figure
 In this body shape, your shoulders and the bust area is a bit narrower than your hips with a well-defined waist. Women with pear body figures usually have slim and long arms. Pear body shape women have the most well-defined waist than any other body shapes. Devika T. Chaudhry has the following to offer- 
Do's –
Wear dresses with hemlines that skins the hips i.e Tulip skirts.

Sweetheart, scoop-neck, and plunging neckline would look great on you.

Wear waist-length jackets.

A-line skirts are made for pear body shapes.

Wear wide length pants, skirts, and dresses to balance the hips.

Wear strapless tops and dresses to compliment your arms and shoulder and also even out the hips proportions.
Dont's-
Avoid pencil skirts.

Garments made of stiff fabrics

Cropped trousers
Rectangle/Banana shaped figure
In all the body measurements are the same and equally proportionate. Your waist, hips as well as bust are of the same width and your shoulder along with hips are of the same width too. It is also called a banana body shape. According to Devika T. Chaudhry- 
Do's
Long jackets, coats, and dresses would complement your body aesthetics. 

Wear colors, straight body shapes are made to experiment with clothes.

Tops with ruffles to flatter your chest.

Wear belts of different shapes to enhance your defined curves.

Wear darker tones around your waist such as dark color belts.

Puff sleeves also a good option
Dont's
Avoid wearing loose clothes

Don't wear vertical lines tops or dresses
Round or oval figure
If your bust is larger than the rest of your body with a full midsection then you have what is called a round or oval body shape. Your hips would be a little narrower. Women are usually larger from the bust and abdomen area with a not defined waist. Devika T. Chaudhry tips- 
 Do's
Loose fitted garments

Low necklines

Bra of right size that compliments your chest area

Tops with V- necklines will look good on round body shape

Long shirts and T-shirts

Vertical design tops and dresses
Dont's
Avoid wearing tops tucked-in

Over accessorized
Lately, with the rise of social media, Kardashians have made this body measurement very popular. This body shape i.e hourglass has been dominating the pages of glossy magazines and major fashion campaigns. If you are looking for tips and tricks to attain this holy figure then follow these simple tips in your regular life for a fixed period of time.  You can enhance your body shapes naturally just by diet and exercise routine. 
Exercise At Home
Squats-

It strengthens your leg muscles. It also burns your fat tissue in your legs making them toned. It gives your butt an essential lift that makes it make round and attractive.

Bridge pose-

It regulates your metabolism, making your belly fat and fat-free. It also improves your back and spine. 

Cycling-

Going outdoors can be quite beneficial for your overall health and mind. Cycling for an hour is equal to lifting heavyweights in the gym. Regular cycling can help to tone your overall body muscles. It is a great way to burn body fat.

Planks-

The longer the duration of planks is the better it is for your body. It helps in toning your arms and legs as well as your belly. Try at least 1 min at the last step of your exercise routine.
A Healthy Diet 
A diet rich in omega -3 must be consumed at least once a day.

Potatoes, beetroot must be avoided. Veggies that contain starch

Include green vegetables in your diet like green salad, broccoli

Brown rice, quinoa, chia seeds, flax seeds are low in fat and rich in fiber.

Fresh fruits are a must.

Don't eat processed food