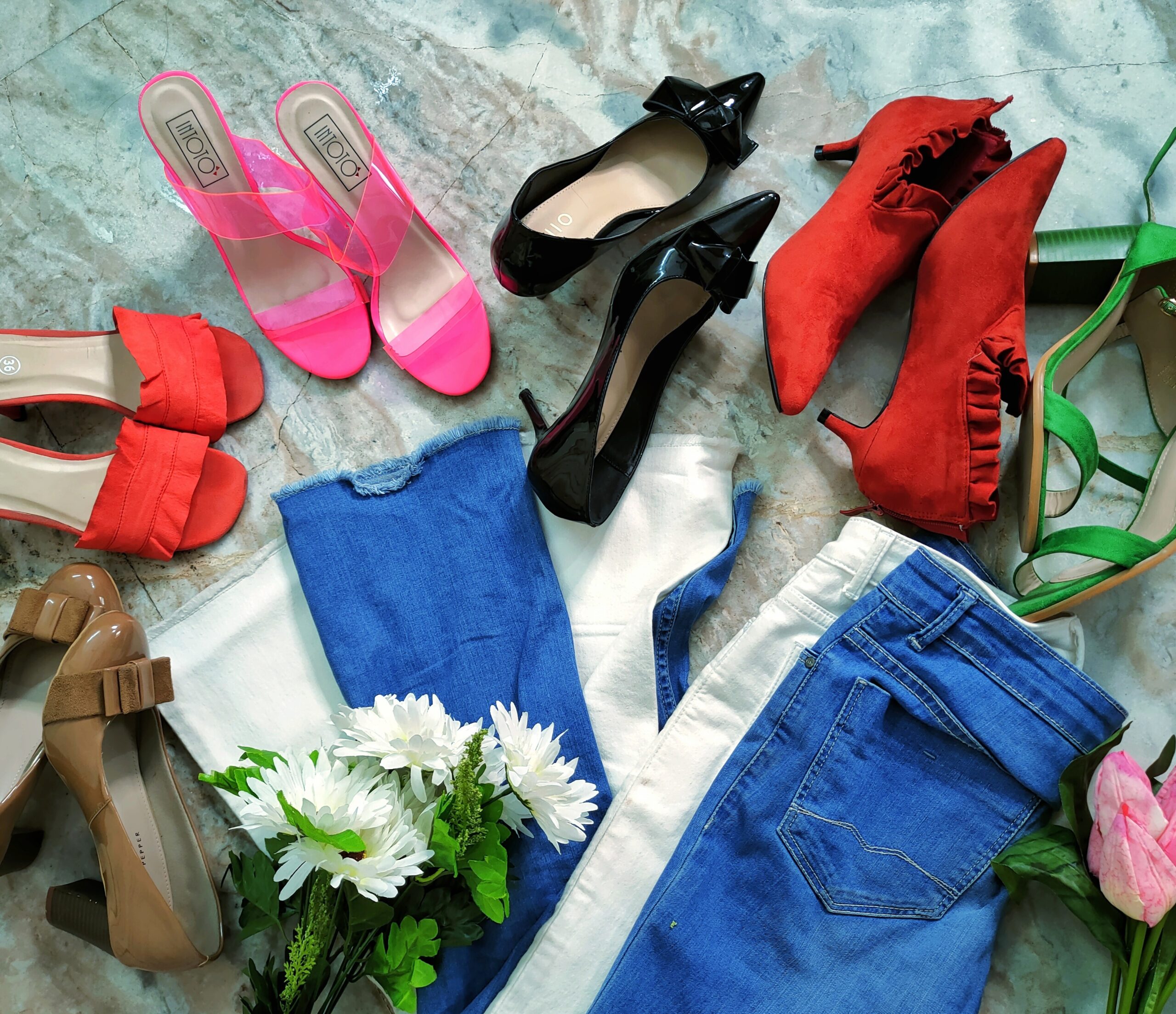 No wonder, jeans are one of the key pieces in our closet all time. It's totally worth it to have at least one pair of the basics cuts like straight jeans, bootcut or flare etc. Famously quoted by Hollywood serene Marilyn Monroe- "Give a girl the right shoes and she can conquer the world". Clearly shoes can make or break your game.
If you are someone who loves bootcut jeans then we have got you the best shoes options that can make you look chic and classy with zero effort. Being a timeless piece since the 90's, bootcut jeans used to dominate hip-hop culture in the late 90's and early 00's. Listed below is some of the best shoe pieces that will go with your bootcut jeans-
Pumps
Pumps are all time favorites for any place formal or informal. If you are looking for a rugged, typical cowgirl style then pumps won't let you down. You need to master the skills of choosing the right pumps that are comfortable. Medium length heels or pointy toes in nude shade are some of the eccentric options you can go for while choosing the perfect pumps.
Wedges
Wedges go very well with the bootcut silhouette mostly because it gives you the perfect height along with comfort and elegance. The hem of the jeans just glides at the back of wedges creating a perfect body posture.  Create a perfect bohemian look with the wedges paired with bootcut jeans along with floral tops. 
Stilettos
Stilettos are widely used shoes for bootcut jeans. A flat strappy sandal will go unnoticed as it hides under the bell. So, the taller the height of the sandal is, the better it will look good on you. Leather or strappy as long as it has pointed heels or block heels, sandals will work great on bootcut jeans.
Boots
Boots mostly ankle boots are highly favored with bootcut jeans. Remember the hem of the jeans must come at least an inch above the ground. Chic and cozy in winters and bespoke and sophisticated in summers. Ankle boots are evergreen when it comes to pairing it with any kind of silhouette. 
Regular sneakers, platform sneakers or cliff sneakers are huge now and will definitely become a favorite among fashion enthusiasts in 2021.Pair a cropped bootcut jeans with sneakers for the best look.
Mules
Mules are also a great option for bootcut jeans. Lately, there have been many different styles coming in mules shoes. Mules with a little height and pointy toe or square toes can change your games of styling. Being chic and timeless at the same time, mules can go with any occasion. Regular day at college to weddings, it will give you comfort yet with class.
Flats
Flats are like getting chic, classic style at no questions. If your bells are a little narrower than they can be quite suitable for taller womens. As for women with short height should avoid going for flats with bootcut jeans. Go for pointy toes, ballerina shoes or fancy flats.