By Dr. Akhila, Kosmoderma Skin and Hair Clinics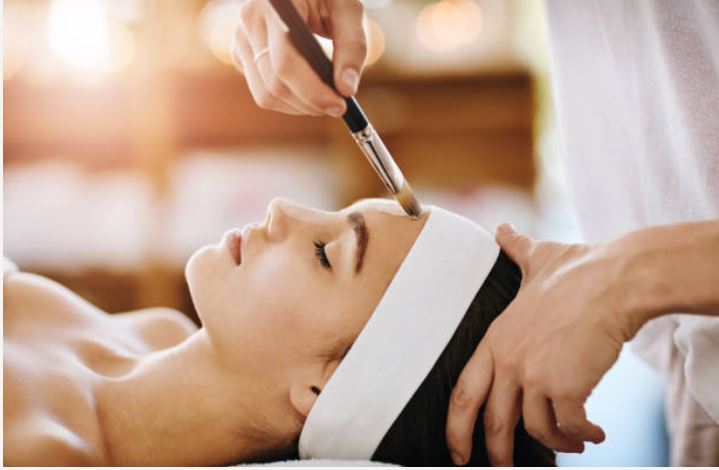 Exfoliation, the process of removing dead skin cells from the outer layers of skin, happens automatically in a 28 days cycle. Aging is an indomitable factor that abrupts natural exfoliation. But, when environmental factors like pollution or health conditions like hormonal changes add to it, the skin may lose its ability to eliminate dead cells at an alarming rate. Early signs include skin turning sluggish or overly dull. 
"What many turns to because they're readily available is mechanical exfoliators like silicon scrubs or acrylic beads scrubs. But, regular use may abrade skin leading to micro-injuries," says Dr. Akhila. She is one of the experienced cosmetologists and medical aestheticians at Kosmoderma Clinics. "Chemical peels performed by medically trained professionals avoid micro-injury events and come with benefits of exfoliation as well as skin rejuvenation."
How does a chemical peel work?
Chemical peels break bonds by which dead cells cling to the skin. At the same type, peels find spaces and sink to deeper layers, rejuvenating skin from the inside- ensuring flawless and healthy skin. 
Kinds of chemical peels 
Dr. Akhila says: " Salicylic Acid Peel, abbreviated SAP, has been in use for more than 2000 years for skin treatments. Before being manufactured in labs, this acid belonging to the beta-hydroxy acid family was extracted from willow barks mainly. "
Salicylic Acid or SAP is best suited for acne-prone skin due to its comedolytic and anti-inflammatory action. The procedure primarily zaps off excess oil from the skin. Mild, medium, and deep – that's how chemical peels are classified based on their strength.
Glycolic Acid Peels slough off the dead cells on the outer and middle layers of the skin. Dr. Akhila says: " Glycolic acid that comes with anti-inflammatory and antioxidant properties is commonly derived from sugarcane. This medium strength chemical peel is proven to be significant in curing various skin concerns, including ingrown hair, pigmentation, and many more."
"Milder peels like lactic and arginine peels are effective for treating sunspots and gift you the essential smooth and glowing skin. Meanwhile, combining Retinol Peels with mild peels has multiple benefits – mainly anti-aging", Dr. Akhila added. 
Retinol Peels – Along with other firming ingredients, this advanced, physician-strength, and deep peel contains 3% retinol that removes the dead cells from the skin plus enhances collagen production. Besides exfoliating, the peel improves the appearance of fine lines and wrinkles while promoting a bright and even complexion. 
"The 3 percent retinol formulations must be administered under medical supervision only. 2 to 4 peels in intervals of six weeks along with a supporting personalized home regime would do wonders for all skin tones. Especially photodamaged skin, hyperpigmentation/ melasma, or acne-related concerns," Dr. Akhila said. 
The skin expert also warned about the potential risks of AHA and BHA agents available in the market that comes with directions for home use. She urges consulting a dermatologist and deciding what's best for individual skin as the safest choice.