Atulya has unveiled the Atulya Onion Bhringraj Collection infused with the goodness of two of the best ingredients used in Ayurveda since times immemorial – Onion & Bhringraj. Now everyone can cure their hair woes with a perfect range of oil, shampoo, mask, and conditioner created with this unique and effective blend. All the products offered by Atulya are 100% Silicones, Parabens, and Minerals free. 
Atulya Onion & Bhringraj Hair Oil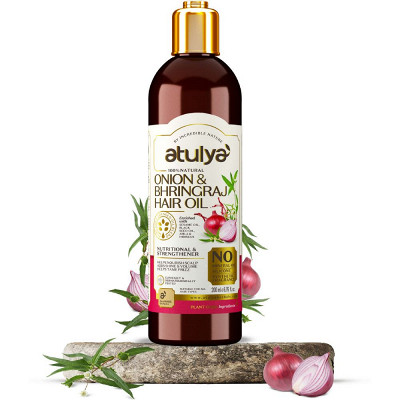 INR 599/ 200 ml
This product is an inimitable combination developed to supplement deep nourishment to hair follicles and reduce dandruff; thereby, increasing hair growth and hair thickening. The 100% natural product includes Onion Oil, Bhringraj, Brahmi, Amla, Hibiscus, Black Seed Oil, Almond Oil, Olive Oil, Sesame Oil, and Sunflower Oil. For those struggling to have long, lustrous, and strong hair, this new revelation is 'THE' solution they need.   
Atulya Onion & Bhringraj Shampoo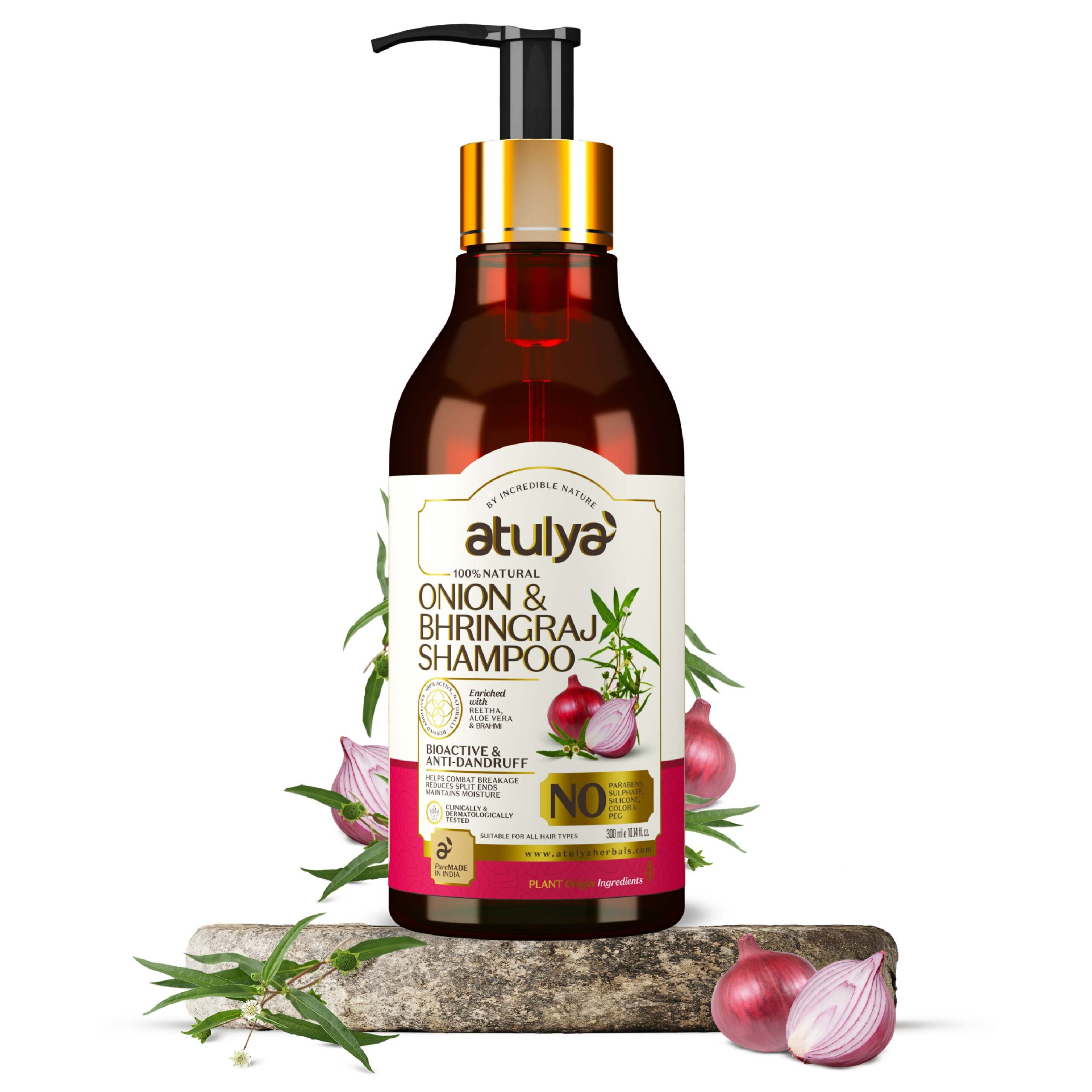 INR 499/ 300 ml
This shampoo is made from 100% natural and organic ingredients and helps restore damaged hair. Gone are the days when you had to choose a different shampoo for every hair problem. This ayurvedic product is a true panacea for all and makes hair smooth, healthy, and fresh. The major ingredients are Red Onion, Bhringraj, Reetha, Aloe Vera, and Brahmi.  
Atulya Onion Bhringraj Hair Conditioner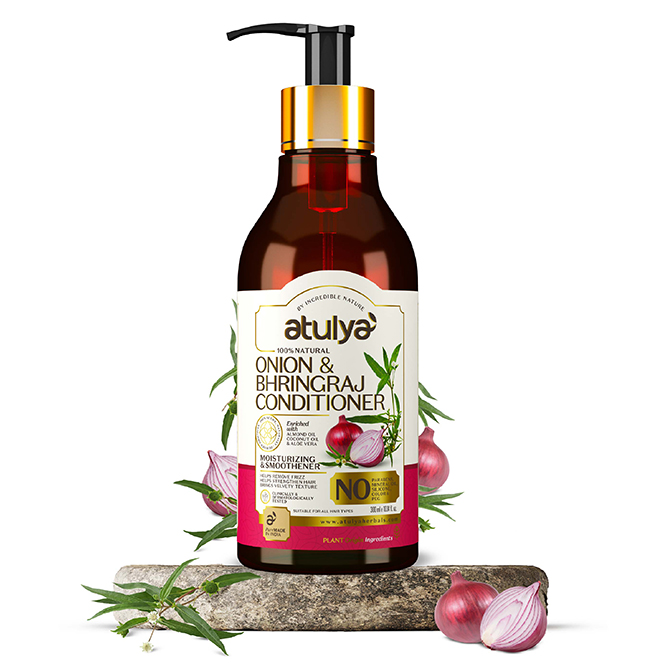 INR 499/ 300 ml
This exclusive hair conditioner is enriched with botanical extracts of Red Onion, Bhringraj, Reetha, Aloe Vera, and Brahmi. This provides the tresses with superior nourishment, detangles hair, and avoids breakage caused by washing & styling. This 100% Vegan formula breaks all the hinders in your hair growth and nourishment. 
Atulya Onion & Bhringraj Hair Mask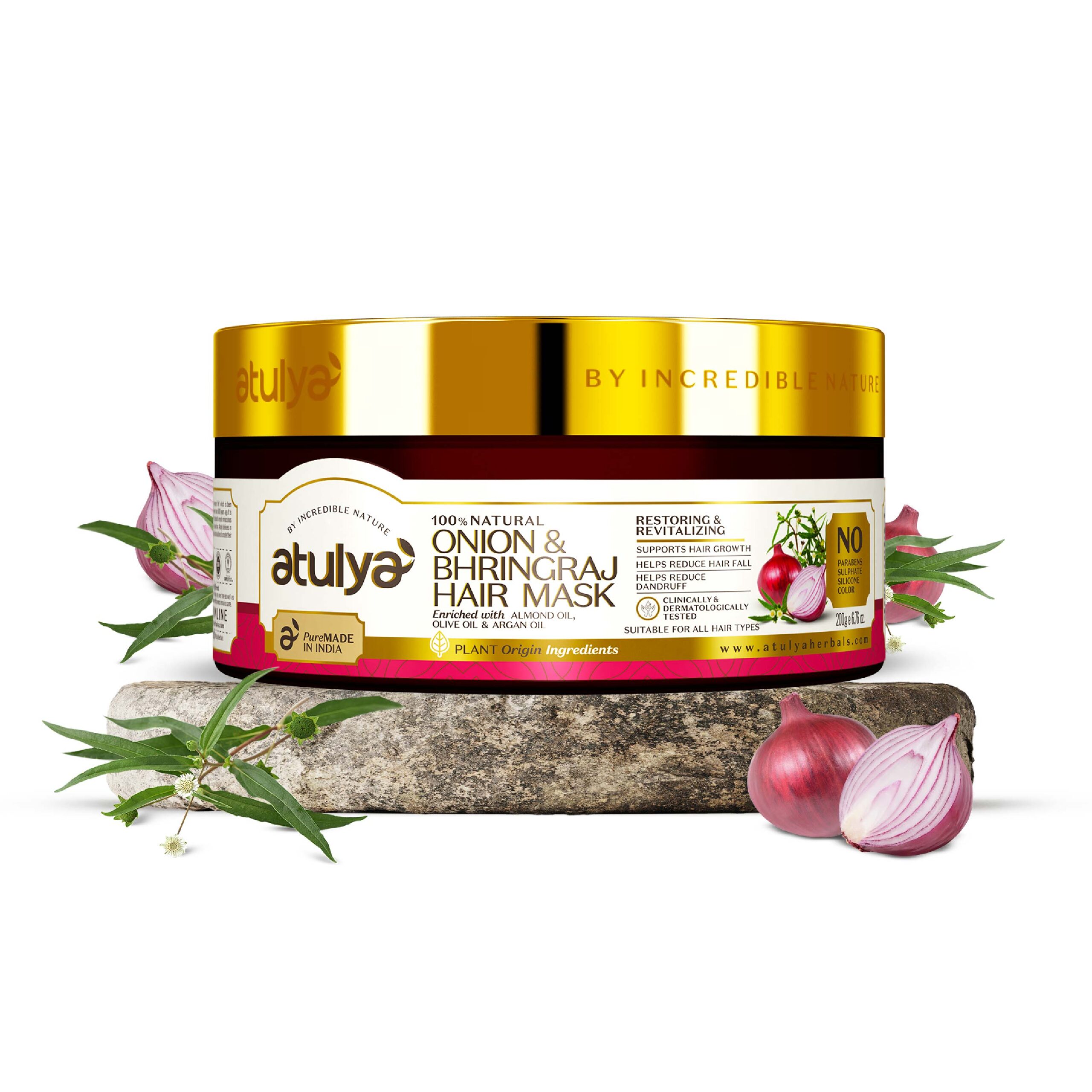 This secret star product of Atulya works on hair growth and helps stimulate and nourish hair follicles and scalp. The experts at Atulya highly recommend this product for the treatment of thinning hair, poor hair, or hair loss. This natural and vegan product includes Red Onion, Bhringraj, Argan Oil, Olive Oil, and Almond Oil. 
Note: All the products are available on Atulya's official website with introductory discounts. Hurry up!