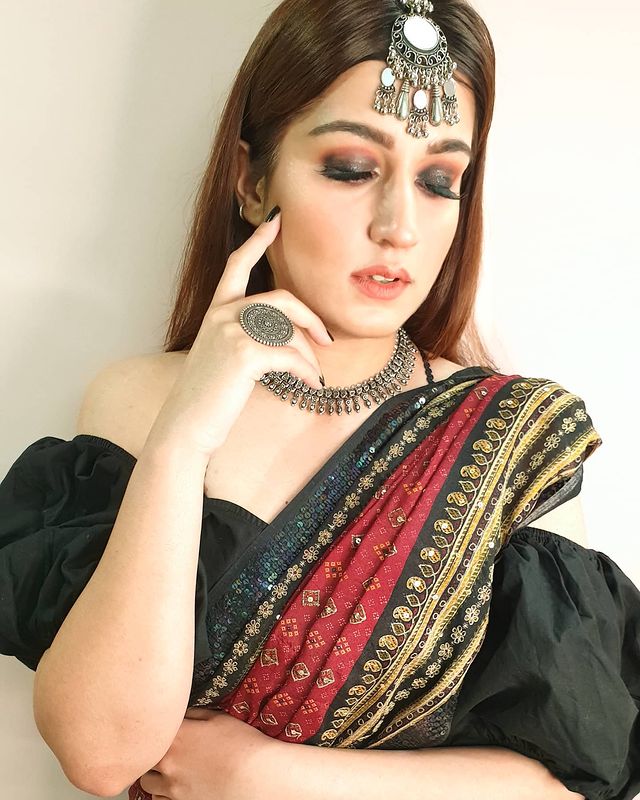 The exciting and amazing makeup artist Rubina Verma provides a number of suggestions
With the advent of smartphones, photographs have become such a common phenomenon that they're clicked every now and then. Most of the time, it is when you are not 'camera ready'. However, the famous makeup artist Rubina Verma has a few tips and recommendations to help you make up in a way that you're always ready for the camera. This might not be the perfect way to introduce Rubina but she is so proficient at her work that it is very telling of her impressive abilities and valuable contributions to the beauty and makeup industry.
So here are some ways of makeup she recommends for you to be ever ready for the camera. 
Preparing the skin
While makeup is all about preparing your skin, being camera ready is another thing altogether. So you must commit yourselves to the task seriously. Begin by exfoliating your skin carefully and then apply toner to close those open pores. With this you're halfway there as now your skin needs to be moisturized optimally with an appropriate moisturizer. Apply a primer according to your skin texture to further guard your skin.
Color correction
Different types of skins are prone to different types of problems which include dark circles, acne, pigmentation and freckles. Before you go any further in putting on your makeup, it is necessary that you cover the problems of your skin with the help of color correction.
Choosing the right foundation and concealer
After its application, the coat of foundation cream or powder is what your skin looks like. So it is absolutely necessary to select the right shade of foundation. Also, your concealer should be a tone or two darker than your skin tone.
Blending it all
If there could have been any golden tip, then according to Rubina it is 'blending it all'. The blend of makeup should be such that it doesn't get collected in patches or appear uneven. It should simply look flawless.
Being gentle while contouring  
Leaving harsh contour lines on the skin is one of the things which lead to pictures that are not 'feel good'. So make sure you don't end up overdoing it while you're contouring.
Keeping blush close to natural
With the blush too, it is so very important that you make use of the right shade. Also, you must keep it as close to natural as possible.
Choose what to highlight!
You can choose to highlight certain areas which according to Rubina can be cheekbones, inner corner of eyes, and browbone. Just be careful about what areas you choose to highlight.
Making eyes seem bigger and beautiful
According to a famous makeup expert, it is a must to curl your eyelashes while mascara can be used to add volume to the lashes. Further, if you want to make use of false eyelashes, be deft with your craft and make sure that the look so created is subtle and almost natural.
Getting eyebrows right
The key to do your brows the right way is to not do too much but rather creating a simple look by just filling them. Make sure you don't define your brows too much.
Emphasizing on lips
In any photograph, lips are certainly looked at more closely which is all the more reason to have a well-defined lip line when it is time to get clicked. For defining the lip-line, you may use a lip pencil of the shade which makes your lip shine out!
With these tips, you can make up such that your face is 'ever-ready for the camera!