By Dr. Blossom Kochhar, Chairperson Blossom Kochhar Group of Companies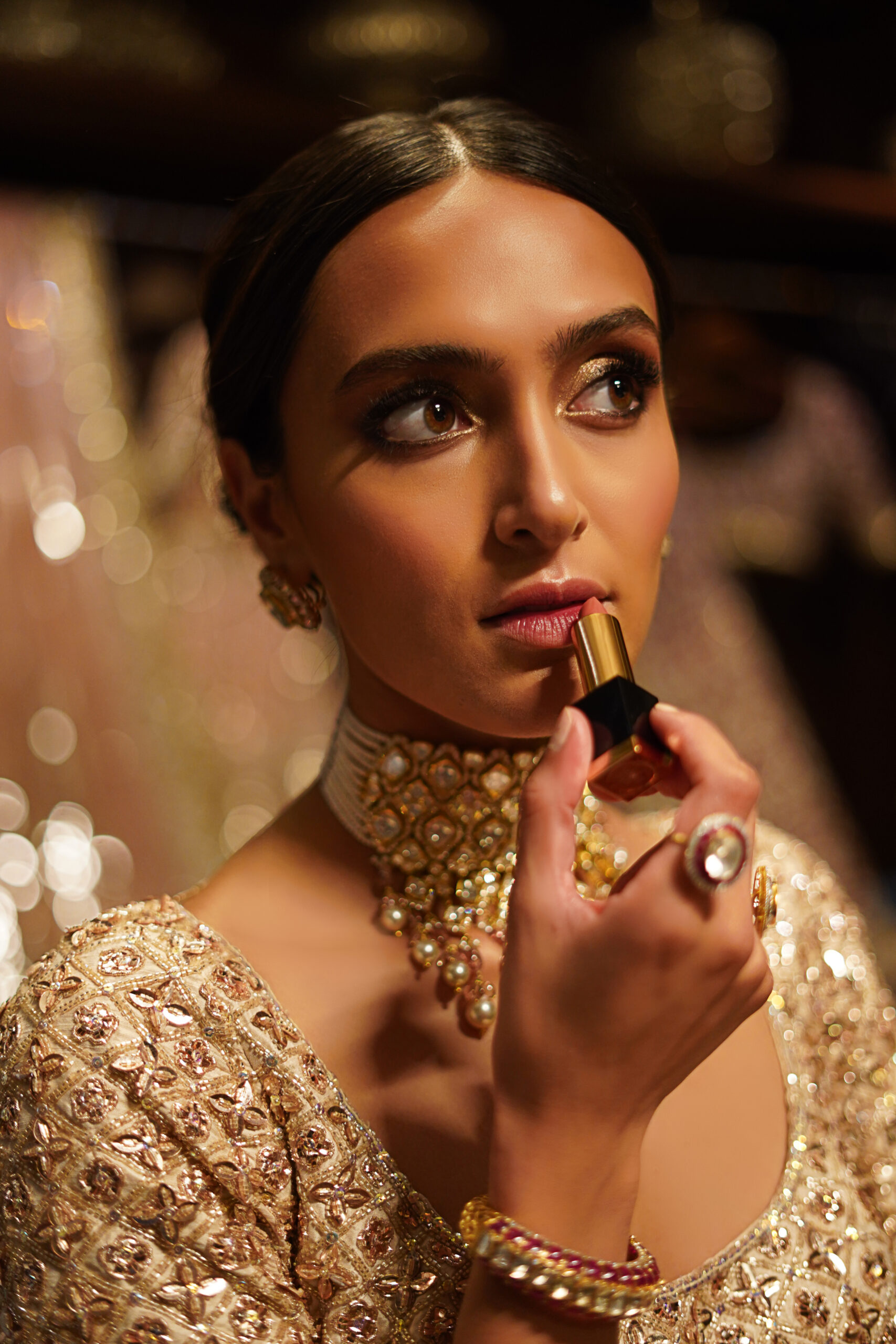 The wedding indicates a significant change in the life of any woman. Everything about the bride should be perfect. As much as we pay attention to the venue and outfits, bridal makeup should be an important part of wedding preparation. 
Before we step into the do's and don'ts about bridal makeup, I would like to emphasize some tips that will make the bride look perfect on D-Day.
I think this is the time to indulge and pamper the bride to the maximum. The spa treatments for the brides are aimed at detoxifying, re-mineralizing, and rejuvenating the bride. It is also very important to take care of the diet a few days before the wedding. I would advise any bride to drink warm water every morning. This will start the detoxification process. Fresh fruit juices will aid the process. A glass of milk with one or two saffron strands at night will also help your skin become smooth. You may include dried fruits like figs and dates and nuts like almonds in the diet.  I would suggest a light vegetarian diet to follow during this time. 
It is vital to keep the skin hydrated to get a naturally healthy glow. Nothing can ever beat the CTOM regime to get a glow onto your skin. This includes Cleansing, Toning, Oiling, and Moisturizing which makes the skin look radiant. This helps the skin to breathe better and stay fresh. A good face pack can do wonders for any bride's skin. A hydrating pack, which will moisture the face properly, or an oxy gel pack that will revive your skin, brighten your face, is what we recommend.
Natural and Dewy Makeup- Talking about bridal makeup, it is important that a bride invest a good amount of time in picking her makeup products. Bridal makeup should be as natural and minimalistic as possible. It would be ideal if the bride can carry a dewy makeup look. This will make the skin look naturally glowing rather than being pounded with foundation. 
Waterproof Makeup- It is quite normal for the bride to be emotional on her wedding day. From tying the knot to leaving your childhood home, there are many possibilities that she might tear up with happiness and grief. To keep your makeup intact it is recommended to use waterproof makeup. 
Foundation- When it comes to the foundation, it is important that you find the right match. Do not cake on your foundation and make sure you apply your foundation to the neckline of your outfit to get an even skin tone. Try a foundation that is lightweight but has full coverage at the same time. An oil-free foundation with any amount of SPF is also an added advantage.
Eye Makeup- Do the eye makeup in such a way that makes the eyes more expressive instead of dramatic. Make sure you conceal dark circles or any pigmentation before you start the eye makeup. Do not use extremely thick false lashes which feel like a curtain on the eyes and make it difficult to keep the eyes open. Use a white kajal or line on the waterline to enhance the eyes and make it more open. You can also glitter shadows in the corners of your eyes.
Eyebrows- Eyebrows are vital in order to complete a makeup look. Do not overdo your eyebrows. Keep your eyebrows natural, well-shaped, and spaced out well. When using an eyebrow pencil make sure you pick a color that is a shade or two lighters than the natural brow color.
Lips- Choose a lip shade that goes perfectly well with your outfit but compliments your skin tone at the same time. A lipstick that is smudge-free and has a matte finish would be ideal for the big day. You can go a tad glossier around the center of the lips. 
I would recommend every bride to get a makeup trial before the actual wedding day if that is possible. It will make you feel comfortable and confident on the day of your wedding. You can also identify the shades and products that will help you look the best.