By Deep Lalvani, Founder, Sublime Life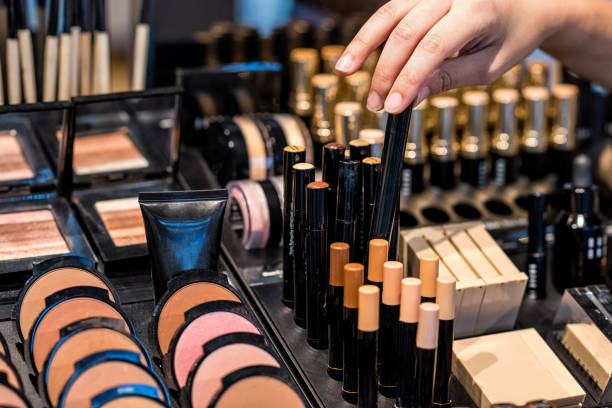 The beauty, personal care and cosmetics industry is one of the fastest growing consumer products sector in India with a strong scope of many other indigenous and foreign brands to be launched. With the growing shelf space in the retail outlets, beauty and personal care industry has been delivering to consumers as per their demands. Over the past few years, due to the unprecedented pandemic situation that took us all by surprise, the Indian consumer has been focusing more on self-care and rightly so! From celebs to influencers, from an office-goer to a homemaker, everyone has moved to buying and using personal care and skincare products. 
What the beauty industry has seen is a steep rise in the demand for skincare. India's beauty and personal care market is estimated to reach about USD 33.33 Billion by 2027, growing at a rate of CAGR of 6.32%. 
Globally, India stands fourth when it comes to generating the highest amount of revenue from the beauty & personal care market in 2021. So we have definitely seen a growth in the already existing brands and the new brands that joined the beauty sector. While a few international brands like L'Oreal, MAC, The Body Shop that have already been ruling the sector there's also an entry of other domestic brands that are slowly catching up to them.  
In India, the presence of international brands has had a major impact on the Indian market. Indian consumers consider the products by international brands as lifestyle enhancement essentials. One important thing to note here is that there is a rise in awareness and consciousness too. The consumers are becoming more aware of skincare, grooming, personal care, health & nutrition, and don't shy away from adopting them into their lifestyle. Big beauty brands are investing heavily on marketing and advertising their products right and also spreading awareness through social media. This has led to a shift in consumers from any part of India, be it rural or urban, or from any geographic location within India to buy branded products. 
With retail channel being one of the largest when it comes to beauty and personal care, the demand and supply of products also depends on what kind of retail distribution a geographic location has. With the ever growing modern and general trade outlets, organized retail channels such as supermarkets, hypermarkets, shopping malls, etc, it has become feasible and relatively easier for indigenous and international brands to reach closer to the consumer. 
What's worth noticing is that in India, the demand for beauty brands or products is differentiated from region to region. India being a country of diverse skin tones, languages and religion, the demand for beauty products definitely differs. Beauty brands are a step ahead in providing 'n' number of products to match your requirement. There's also a focus on inclusivity when it comes to beauty, makeup or skincare. For example, if it's skincare, one shade will not match all skin tones and a brand cannot just hype a product saying it will work for your skin, because high chances are they'll be called out. With diverse skin tones across India, consumers need products that can stay true to their skin, enhance their complexion, and they will definitely not compromise. Take a simple base makeup product, for example a foundation. Beauty brands such as Maybelline, MAC and others do not just have one or two shades to suit all skin tones. They're manufacturing formulas for as many skin tones as they can cater to. Because the consumer today is more woke, aware and will not settle for anything less than perfect, specially when it comes to their skin. Beauty and skincare is personal and as far as beauty brands work in tandem with that, the better for them. In North India, no qualms about it, skin tones are fairer and hence supply of products that cater to those specific skin tones is done to modern trade and general trade stores. While, in the southern region of India, skin tones are deeper, requiring product shades that are more earthy in colour and work well for their skin type. 
This is not just restricted to makeup but goes beyond. Northern regions in India have a cooler climate with less humidity and beauty or skincare brands focus on delivering formulations that work well for that climate. People in the dry, colder regions of northern India demand for products with hydrating ingredients such as hyaluronic acid and vitamin E, while in the South where the humidity is higher and temperatures run high, consumers would require products that are humidity and smudgeproof. And so, all the beauty brands know what to push out in terms of putting out products onto the retail shelves or investing money in marketing and advertising. Brands also listen to the consumer. It's so imperative to know what your customer wants and then to provide it to them. Consumers in Tier 1 cities of Northern and the Southern regions such as New Delhi, Mumbai, Bengaluru have always been more aware of the latest trends and entries into the beauty domain but nowadays, Tier 2 and Tier 3 cities have also become a focus of beauty and skincare brands. Their communication is more aligned to be able to reach their Tier 2 or Tier 3 city audience and a bigger effort is taken in going more local with the language of the communication. 
With more and more consumers becoming aware of sustainability, clean beauty and environmentally friendly initiatives that some brands keep at their core, there's also a shift in the beauty industry that cannot be ignored. Be it anyone from Kashmir to Kanyakumari or Rajasthan to Arunachal Pradesh, consumers today hold the power with their buying decisions. With proper research, time and money invested to make a purchase decision, what to buy, where to buy from, which brands to buy from, the consumer today, irrespective of where they are from North India or South India, can lead from the front and ensure which brands thrive in India.