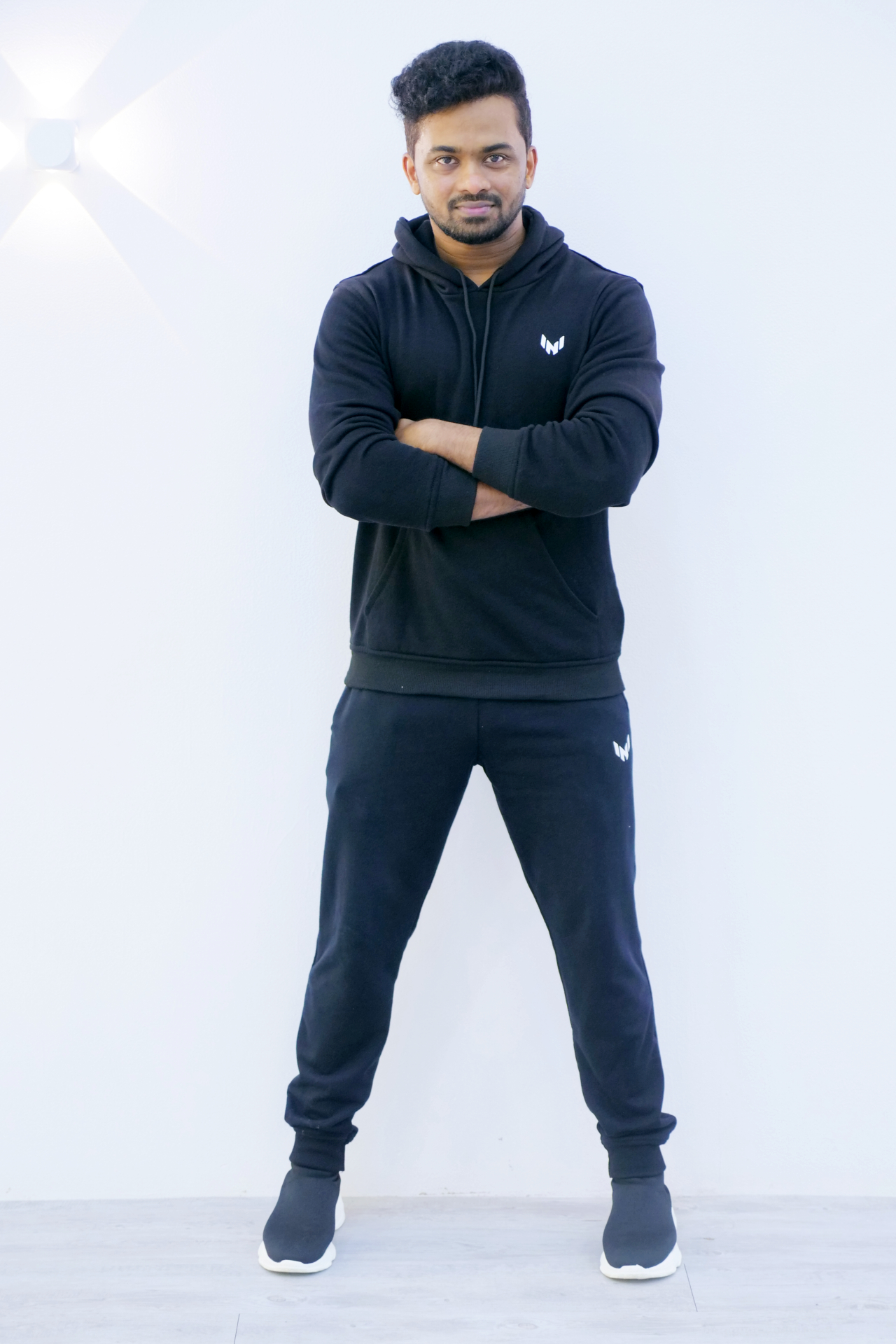 Many other dance labels will have a large selection of essentials and accessories, but today we're focusing on the brand that has been curated on the Indian Ground and have made their name in the dance world with their exquisite collection that fascinates us to the very core. You've guessed it, of course.
India's first dancewear label founded by the versatile Ajay Shivan in 2020, Nachke provides a one-stop-shop for everyone looking for fashionable attire.
In 2010, Ajay Shivan- the founder and director of 'Nachke' began his career as a dance choreographer in the entertainment world. He is now a filmmaker, and his short film "Special Day," starring Shantanu Maheshwari and veteran actress Sheeba Chadda, earned the Best Director Award.
As a result, it is now the first unisex dancewear category in the clothing and accessory range in the Indian market. 
Their superb clothing is distinguished for its sleek, flattering, and ultimately comfortable fit.
Tracksuits, joggers, cargo trousers, crop tops, t-shirts, oversized t-shirts, jackets, hoodies, caps, shoes, and other accessories are all available at Nachke. The brand claims that they are here to develop gear that is both comfortable and stylish and is founded on and inspired by dance. 
Quality and affordability are synonymous with the brand i.e. The materials utilised in the apparel are unique; they are breathable, flexible, comfortable, and super fashionable. Furthermore, Nachke has been keeping up with their vision to provide the best quality products at an affordable price without compromising with their deliverance. 
Ajay Shivan, the founder of Nachke shared the idea behind Nachke and how it was born. He says, " the idea behind Nachke is primarily inspired by the fusion of dance and fashion. It is based on my personal shopping experience when I was stuck with overwhelming choices as an artist. This is what sparked the concept in me to build a brand that people adore. 
He adds, "Nachke was formed after a two-year period of brainstorming and experimenting and after all the struggles amidst Covid-19, yet it was worth it. I'm fortunate that Nachke has been getting all the love and appreciation it deserves."
Nachke garments have been providing dancers the confidence they need to get through even the most demanding performances. The diverse collection includes some fantastic essentials that are suited to the demands of professional dancers.
Nachke is available on Amazon, with plans to expand to additional e-commerce platforms such as Myntra, Ajio, and Flipkart.
A sneak peek to collection below –