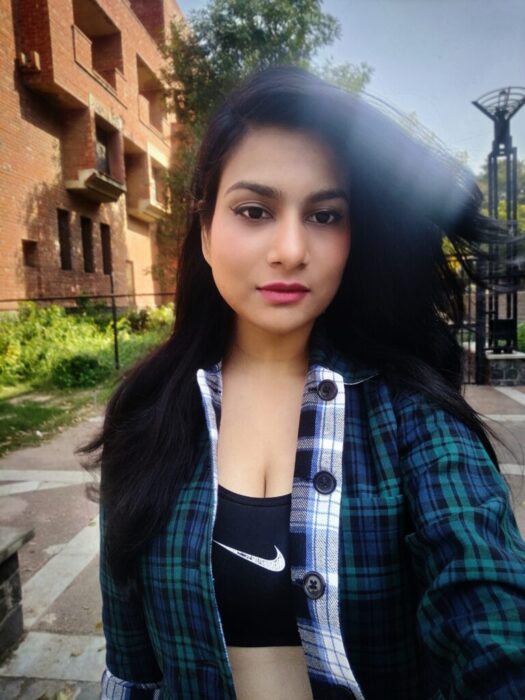 As we approach our 30's our skin starts to look dull and pigmented. Mostly because as we age collagen fiber starts to decrease, skin becomes dry, loses its moisture, fine lines & wrinkles start appearing. But the process of aging can be delayed by a balanced combination of the right skincare and a healthy diet. So what is this healthy skin-friendly combination? Keep scrolling …you will find it below:
Healthy diet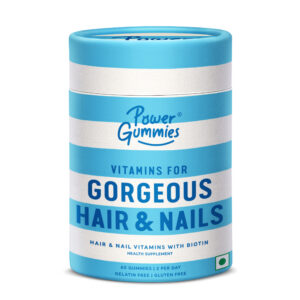 "A rich healthy diet can act as a strong base for your overall health. A diet packed with antioxidants, healthy fat, and vitamins will help in reviving your dull skin" says Dr. Maheshwari.
The most important of all is your diet. With regards to health and nutrition, the process of getting more healthy should be a daily process, Power Gummies encourages daily wellness with natural vitamins that help show benefits in the long run.
The Power Gummies Vitamins are consciously formulated to be 100% Vegetarian, vegan, gluten-free, gelatin-free, and crafted cruelty-free, using Biotin (Vitamin H), folic acid, and three essential vitamins namely, Vitamin A, C, and E, with the intention of making health, fun for all.

These chewable vitamins come with the promise of #NoShortcut to hair, skin, and nail health and need to be consumed daily, over a period of two months (90 days), to see visible results (two gummies, a day).
Retinol-induced products
By mid 30s fine lines, wrinkles start to appear because the production of collagen on your skin gets slow. Using retinol on your skin regularly can be helpful in getting rid of early signs of aging.- says Dr. Nisha Maheshwari.  She also points out to look for products containing 1.5 % of retinol. 
Antioxidants creams and serums
If you haven't introduced antioxidant serum or vitamin-C then consider using. It helps in recovering your skin damage caused by UV rays. Extreme sun damages your skin a lot especially in your late 30's and 40's. Dr Nisha states – Vitamin-C prevents dullness and hyperpigmentation keeping your skin radiant and glowing.
Sunscreen is necessary
Dr. Maheshwari says wearing sunscreen is mandatory at any age. UV rays cause hyperpigmentation, dullness, tanning. If you are sports person and spend a lot of time facing the sun using SPF 50+, if you are spending most of your time at indoors SPF 30+ is good enough. 
Exfoliate
As you age the skin thickens making it dull and rough. Exfoliation helps in removing dead skin cells making them fresh and dirt-free. It also prevents uneven skin tones, discoloration.- stated Dr. Nisha Maheshwari. Try to exfoliate your skin at least 3-4 times a week. It will keep your pores dirt and oil-free.
Go for a gentle cleanser
Dr. Maheshwari says – As we age the skin gets drier and flakier. Adopt a herbal cleanser, they are chemical-free. Herbal cleansers are very gentle and don't strip away the essential oil your face needs. As we age we need to go light on our skin as they are already losing the elasticity and fibers.
Facial yoga
Facial yoga can do wonders for your face. Even Alicia Keys ditched makeup and went for a natural radiant glow through facial yoga. According to Dr. Nisha Maheshwari- Facial yoga is designed to strengthen certain muscles in your face keeping it plump and firm even in your 40's. If possible try to do at least 30 minutes every day regularly to see the results. 
Using tools like a jade roller for massage helps penetrate the oils and product deep within the skin layers and increases blood flow on the face. 
Moisturize well
According to Dr. Nisha- a moisturizer containing hyaluronic acid, ceramides. It is most effective to combat dryness on your skin. Apply it over anti-aging serums. Do twice a day to keep your skin hydrated and plumpy. Massaging it for a few minutes can be quite effective to increase the blood circulation on your face thus more collagen and more glow.
Drink wine 
It is no surprise that red wine is a rich source of antioxidants that repair the damages caused by free radicals i.e plays a role in delaying the aging process. Have a few sips every day and enjoy younger-looking skin for longer.