Hey everyone,
Today I was arranging all my stuff and I discovered a forgotten mascara which I ignored every time because it was not good enough to curve my poker straight lashes.For such lashes one must use a mascara with primer for better definition. Primers give more curvy and fuller lashes and sustain mascara for long time. I know some lash primers which are very expensive and not easily available. But don't worry you can create a lash primer on your own.
Check out the picture below. In this picture, I am wearing mascara without primer. Here my lashes look a bit curly (not as much as I desire), clumpy and not finely defined.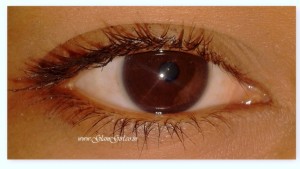 Now it's time that I don't take the suspense further. I got The Body Shop lash & brow gel and it disappointed me as mascara not as brow gel. But this is a wonderful lash primer. If you don't have this… don't worry. You can use any brow gel as primer to do the trick.
Curl your lashes and apply a coat of gel. I have primed lashes in the picture below.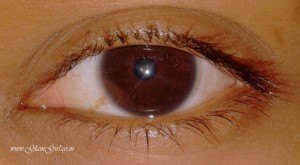 Wait for a minute. Now again curl your lashes ( if you wish) Finish with generous amount of mascara. Tadaaa…. See the picture below.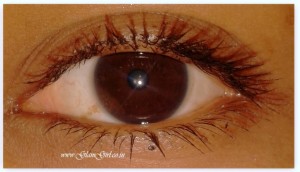 Now check out the 1st picture again. I think you all can see the difference. It works so well. I have less clumpy, cleaner, longer looking lashes. My each lash is coated with mascara, each lash is defined but not heavy or overdone. This is way to get naturally longer looking lashes while you are wearing mascara.
Don't throw the mascara which doesn't give you desired results. Save money with this trick and make your brow gel multi-functional.
I hope you like it.
Good luck
<3
Neha