Hi all,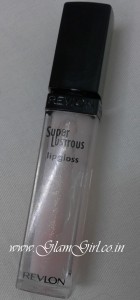 Product promises
Add the ultimate shine to your lips with Revlon Super Lustrous Lip gloss.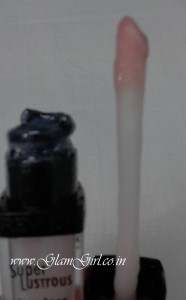 Price Rs 455 for 5.9ml
Ingredients
NA
My experience
Got it back from my junk today :p Till now, my experience with Revlon has been very good and this is why I like shopping it again and again. I think lippies attract every girl who likes makeup. Nude lip glosses are multi functinal and perfect for any complexion.
About this one, I am not so impressed. It comes in a little fat tube. Its wand holds a lot product which makes the application difficult, I have to use fingers for even application. The tube is fragile, it broke after few days and started leaking.
This gloss contains small pink shimmer. The gloss has slight baby pink tint, if you wear it on lipstick it lightens one shade of the lip color.
Check out the swatches on hand as well as lips.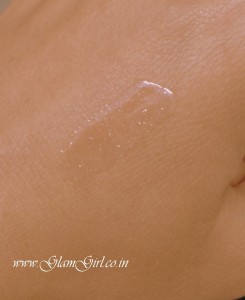 Pros
A rare light nude pink gloss. This color is available only in few brands
Moisturizing
Has SPF 30
Can be worn alone or with licolor
Its a gloss so works as gloss. I mean gives beautiful glossy lips.
Cons
I find it little more sticky and thicker than other glosses
Fragile packaging, not good for travelling.
It leaks so I have keep it out of my vanity case wrapped in a plastic bag.
I hated its applicator.
Will I purchase it again: No
Rating: 2.5 stars/5
<3
Neha