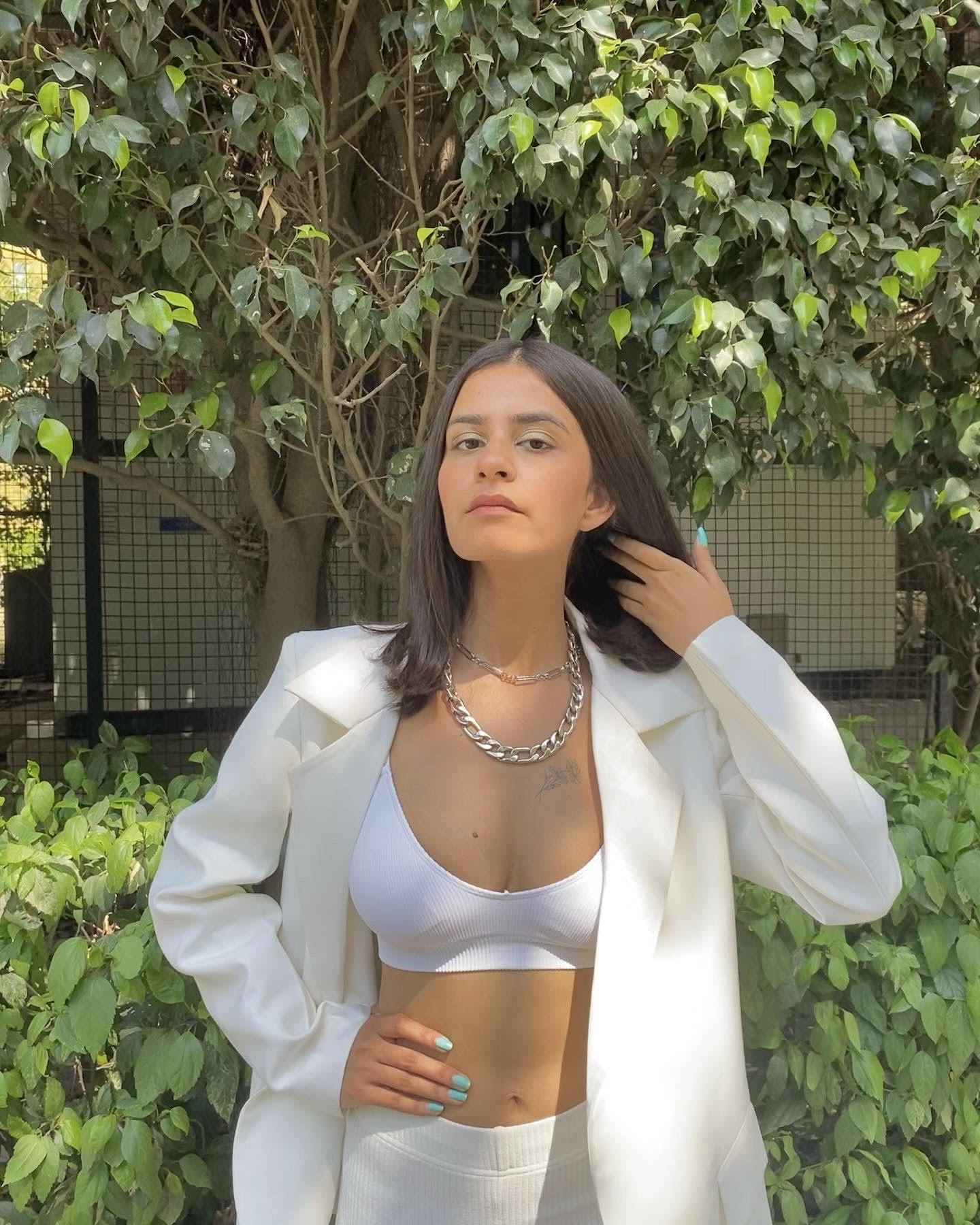 My name is Shivani, and I am the founder of the brand Claraché. I am 26 years old and am based out of Jalandhar, Punjab.
I pursued my graduate degree in Fashion Design from Esmod, Paris for one year and continued with the latter degree from Pearl, Delhi. Like most people, I too had a rough childhood. Back in high school, I was often body shamed and called out for not being a certain type of way, for not eating enough or for looking healthy. Even today, no matter how hard I try to fight the word "skinny," it never truly goes away. I soon realised that the only way to get away from this was to acknowledge and embrace my body as it is and do something beautiful around it. This is when the word "claraché" finds its purpose. Creating these pop-colored outfits and slouchy silhouettes has always been a sweet yet nasty dream of mine, one that I am proud to say has been realized. My only longing is that I am worthy and able to create something special that relates to people, making them feel safe, positive, and elegant in their respective poise with the same passion that I hope to create with.
As a startup, we haven't been able to fully achieve our goal of being 100% sustainable, but we are on track and we are starting to make a couple of pieces every month where we use old clothes and recycle them by dissecting each seam and piece out of them and making something ready-to-wear that should not look recycled. As a designer, I feel it's my job to create the kind of clothing that makes the transition to accepting a sustainable future easier for the end consumers, as we all know this change is necessary and is inevitable. 
We take small initiatives. For instance, being at a fashion college for 4-5 years, I had this whole chunk of muslin fabric that I used daily for test fits, and I used every last piece that I had from college and created these muslin bags for packaging with our brand name printed on them. 
We believe in slow fashion, where we don't create in quantities but only do make-to-order to reduce as much waste as possible. This approach has also been very economical, especially for our startup, where we don't have any dead stock remains. But we sell-off and then move on to new drops. 
There has also been a major shift in the materials we use today and, as a startup, it's been challenging as choosing to use cruelty-free leather or organic fabrics isn't always an inexpensive choice, but it is also highly necessary since fashion is surely evolving and, in the last few years, we've seen a rebirth of counter-movements. Slow fashion has been a growing trend, advocating for a more holistic approach to fashion and a slowing down of the rate at which we produce and consume.
During my course of education, initially a lot of us were unaware of the word sustainability. It took us time to get used to the word, and in the following years, we started to feel how it was becoming more black or white. What is important is to take at least small steps to bring about a bigger change.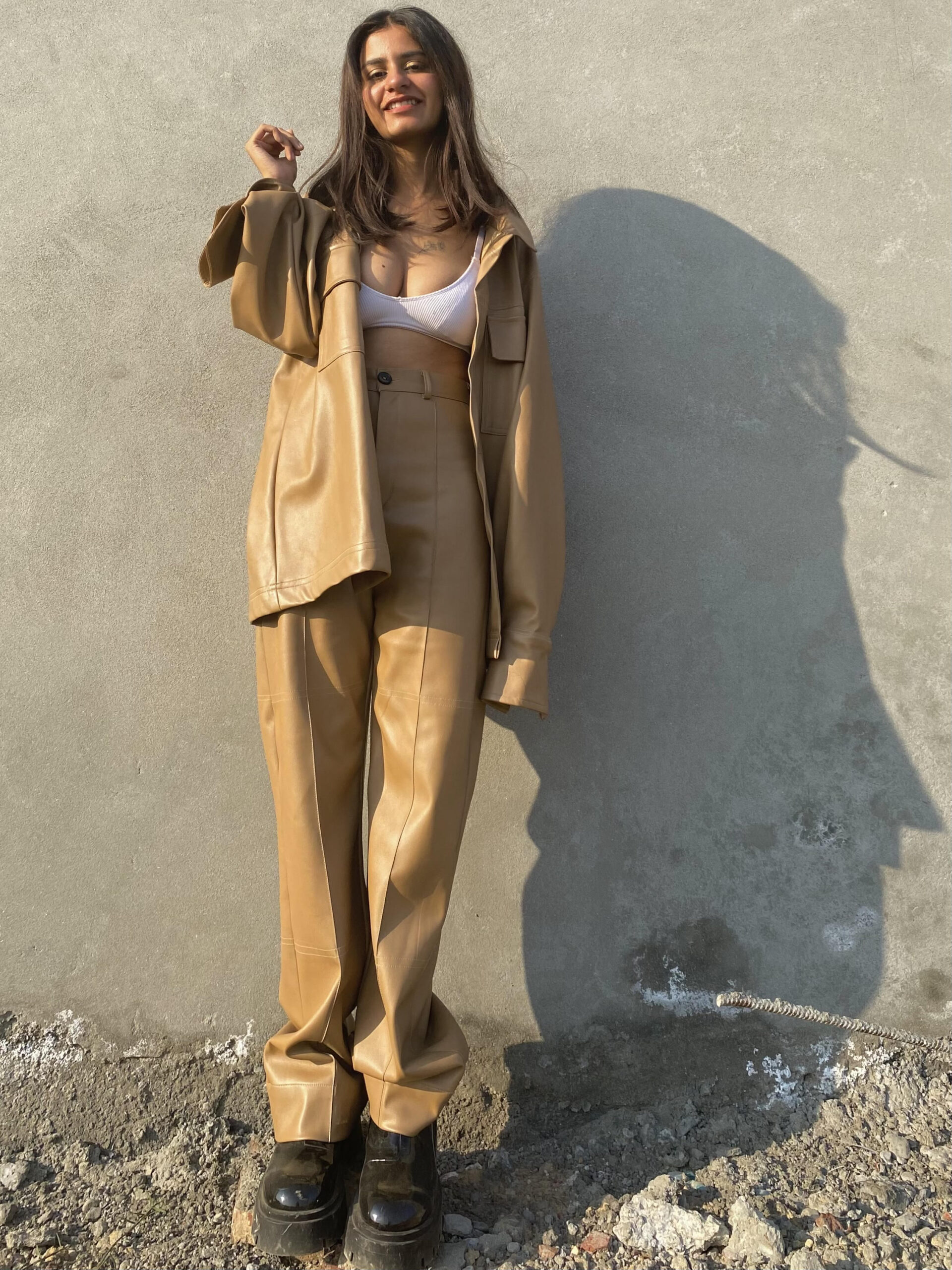 The truth behind the word "Claraché" is that, as a kid, I used to play a lot of word-building games, and this one time I was mocked in school for not being able to pronounce the brand "Chanel" correctly. I took it very personally and went back home and googled the names of the brands and wrote them down on a piece of paper. To my surprise, I felt connected while reading a couple of biographies of how these fashion brands started, and maybe that was the beginning of everything. While reading, I fell asleep and woke up with the blurred memory of juggling alphabets. Thanks to my word-building abilities, I was able to make up this word. I had no idea what I would do with this name, but I still got it trademarked, thinking it'd be used somewhere under my name. And with time, Claraché found its purpose.
The future vision for Claraché is to create new products and trends only when an idea to create excites me and keeps me up all night just to be excited about a collection. This brand was created out of love and pure passion. Creativity comes out the best when it's not forced and the rat race to create every season and keep up with social media stops bothering after a point. That truly is the vision of the brand. Going with the flow and sticking to your vision