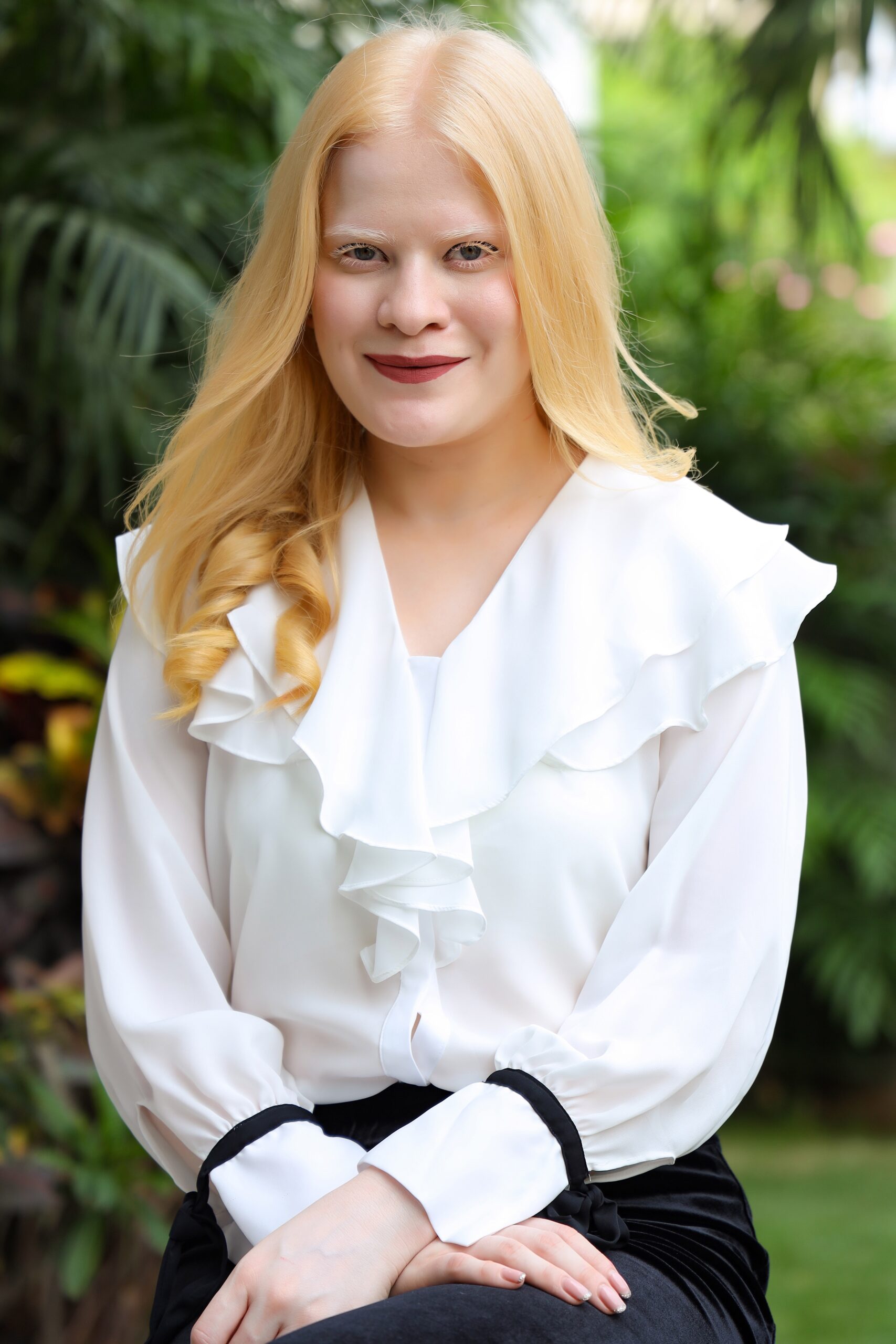 "Being from a business family, I have always been interested in exploring and understanding the roots of all the things I do or come across. Studying and working in the top-tier cities of India, I was exposed to different types of businesses and markets. It was then that I started to realize I would want to take my childhood fascination for makeup to the next level. And fortunately for me, while pursuing my Masters's degree in London, I had a chance to understand the beauty industry on a global level.
Having sensitive skin all my life, I had to be conscious of all the products I use. While I enjoy experimenting with all sorts of beauty products from varied brands, the ingredients started playing a major deciding factor when selecting the products. 
 I started researching about what really goes into these makeup products to have a better understanding and that is when I perceived, finding products that are vegan, animal test free, skincare infused, consciously made, and most importantly suitable for each and everyone, was quite a task.
So in 2020, I decided to launch an impactful beauty brand, which can serve one's beauty needs and skincare needs too.
I started looking out for formulators who would help me get the formulation I desired for. I was very firm on getting my products manufactured in India as I am all in for #VocalforLocal. And I can proudly say, Sharisa India is Made in India.
Sharisa is more than a brand for me, it is a manifestation of the love that I share for Makeup, Skincare, and Nature blended together."
-Shefali Jhalani (CEO & Founder, Sharisa India)
Sharisa India aims to become everyone's beautiful. We, together, are on a quest to unearth the Sharisa way of living.
This way of living is fuelled by our love for nature, luxury, and exclusivity.
Our makeup products are infused with essential oils which keep one close to their roots and closer to their natural skin. Our hero ingredient, Sea Buckthorn Oil helms our ship and has everything one's skin demands; hydration, elasticity, cell regeneration, moisturization, and acne prevention. With an eclectic blend of finest ingredients, we are here to become the 'second skin' because we believe that skincare and makeup go hand in hand.
We commenced our journey into the beauty industry with our Timeless Matte Liquid Lipstick which comes in 12 universally flattering shades.
Our utmost priority is to offer quality ingredients that not only protect one's skin but also give them the confidence to wear makeup fearlessly. Backed by research and real consumer insights, our products cater to all skin needs and skin shades.
Sharisa India is our stepping stone to building a bias-free world.
Our belief in the power of exclusivity and representation reflects in our range of products that have no age bar, no gender bar, no race bar, and no ethnicity bar. We aim to revolutionize the way makeup has been perceived over the years because we reckon that makeup is for anyone who loves themselves.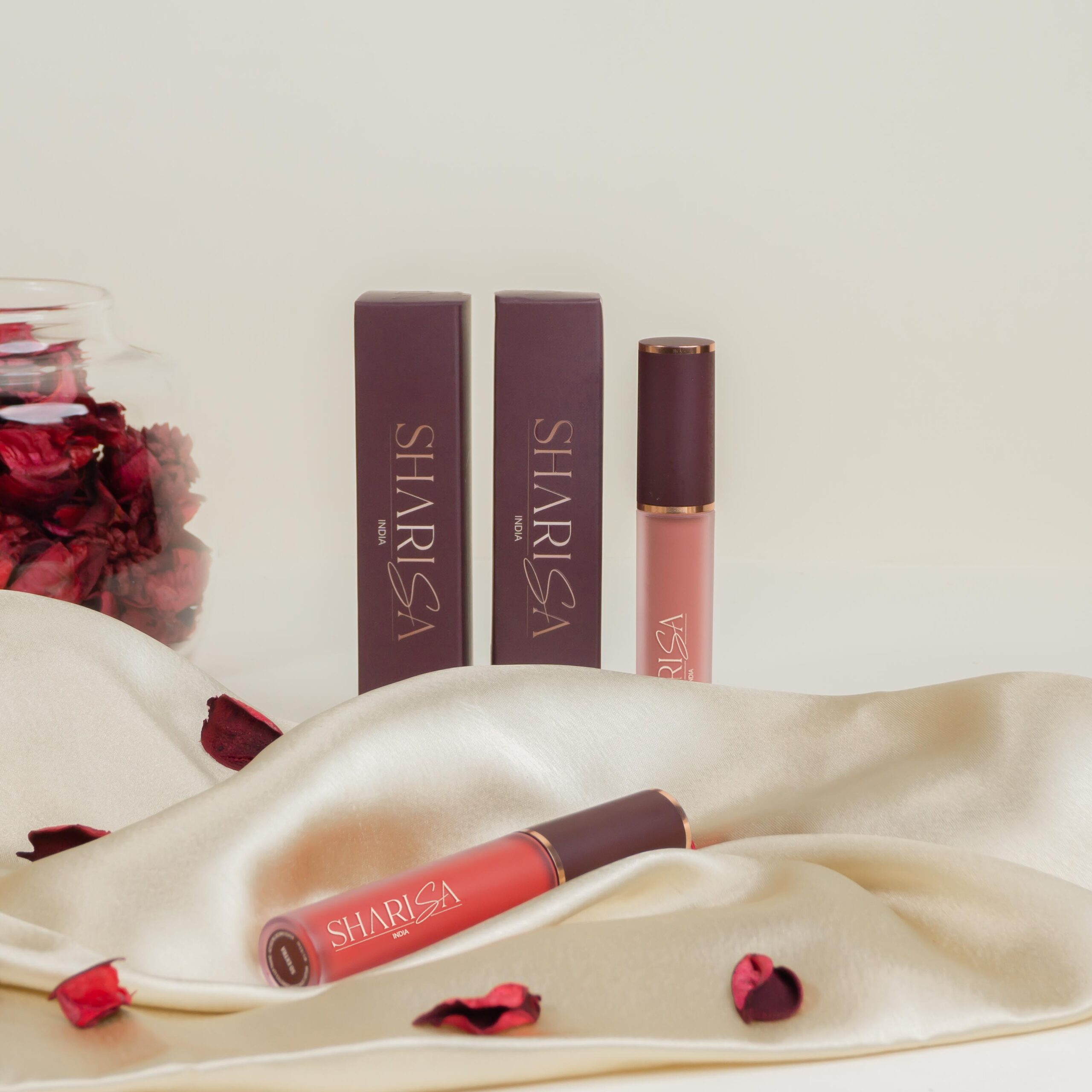 Sharisa is an Arabic word that stands for fierceness. And for us, fierce is loving with passion.
We wanted to create a community where one is brave enough to redefine the existing notion of beauty, every day.
While we were doing our R&D, we came across the history of makeup and understood the roots emerging from Egypt. We wanted to give the due credit and hence, the Arabic word, 'Sharisa'.
The main purpose behind adding India to our brand name is, to be proudly renowned globally as an Indian beauty brand. 
Sharisa is all about strong, brave, independent, and passionate.
And we cannot deny the fact that Sharisa India is a passion project, which is aimed at breaking the stereotype and building a clean and safe beauty brand for each and everyone out there.
We firmly believe that a sustainable future is the only way of well-being today.
As Archbishop Desmond Tutu said, "Do your little bits of good put together that overwhelm the world"
We believe a little change can have a big sustainable effect. 
Being a 'Made In India' brand, we intend to work locally to upscale our community's social, economic, and environmental well-being.
We practice sustainable principles on all grounds including manufacturing, logistics, and customer service.
At Sharisa India, we create clean products which are skin-friendly, environment-friendly, and high performance to cause no unnecessary harm.
We care for our consumers skin as much as we care for the planet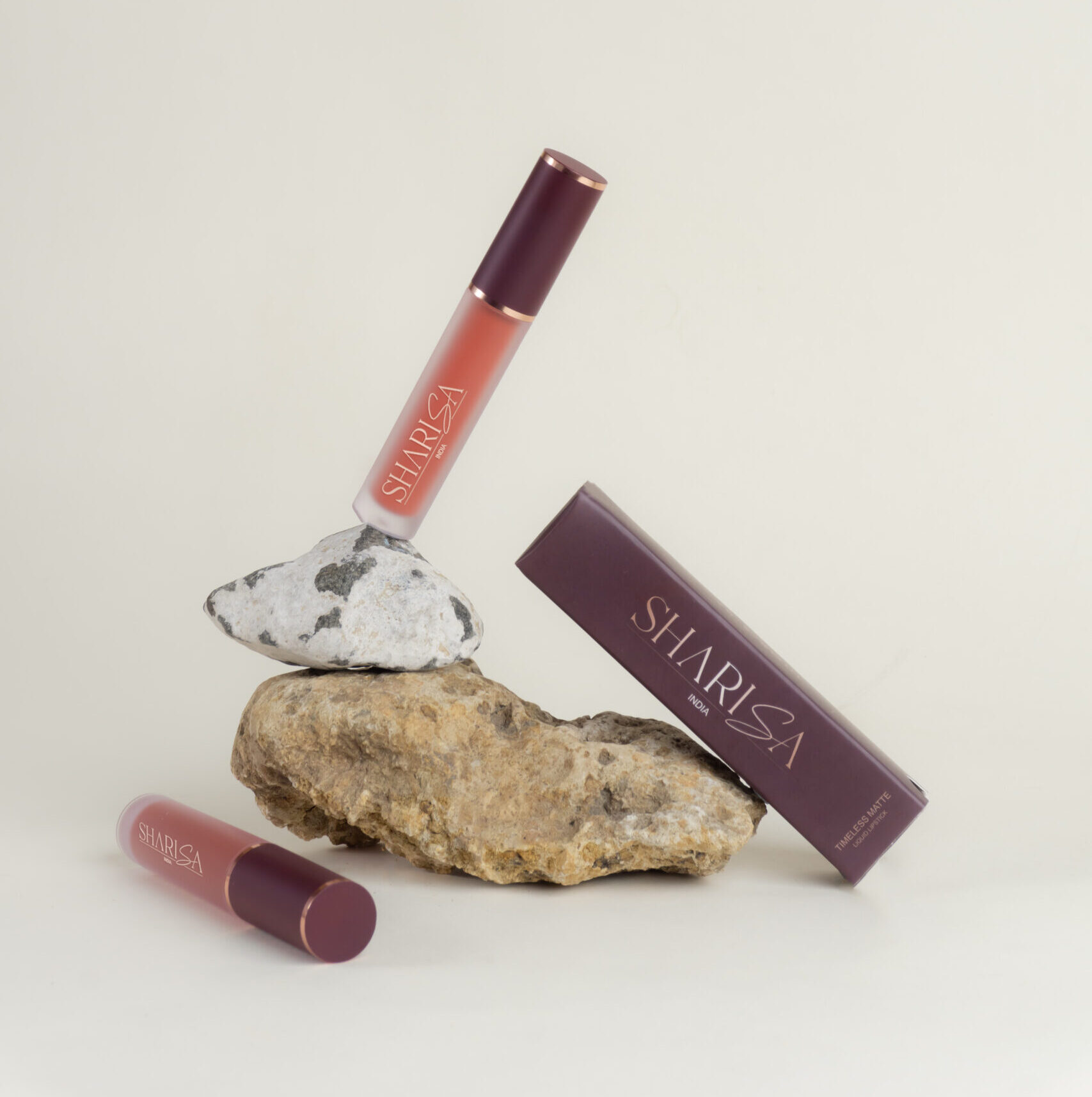 Sharisa aims to make clean and luxury beauty products more accessible to all.
Being a makeup enthusiast and an advocate for clean beauty myself, I want to come up with more products that I would like to use as a consumer myself.
The vision is to create a line of multifunctional products that are both nourishing and beautifying, are infused with wholesome ingredients that provide the skin-friendly application.
Sharisa India is here to be known as an inclusive brand where everyone is welcomed, no questions asked. The aim is to fill in the gaps that still exist in the beauty industry.
We are on a mission to be a sustainable and a highly-efficient globally renowned brand.