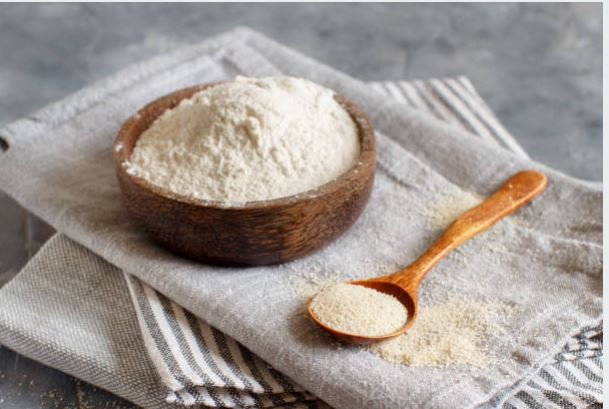 By Mr. Rishabh Chokhani, Founder, Naturevibe Botanicals
You all must have heard about gluten-free foods, but what is gluten-free anyway and where can we find them? Gluten is a protein found in wheat, rye, and barley. A food item that contains unbleached, wheat, or refined flour contain gluten. The buzz about the gluten-free diet is spreading drastically, many chefs are trying to perfect their normal as well as gluten-free products. Here are 3 of the best gluten-free flours I've found for making anything from cake to banana bread to cookies. 
Amarnath Flour
Amarnath is considered a pseudocereal. It consists of more than 60 grains that were once considered a staple food. It is a nutty and earthy flavor and tends to take on other flour ingredients. It can replace wheat flour by 25% but needs to combine with other flours while baking. It's rich in protein, fiber, magnesium, iron, selenium, and micronutrients manganese. These nutrients aid bone health, brain function, and DNA synthesis. The best use of this type of flour is for making tortillas, pie crusts, and bread.
Organic Quinoa Flour
Quinoa is one of the world's most popular health foods. It's rich in proteins and one of the very few plant foods that contain all nine essential amino acids. Being high in protein and fiber makes it great for baking. It is also high in fiber, magnesium, B vitamins, iron, potassium, calcium, phosphorus, vitamin E, and various beneficial antioxidants. Quinoa is low in saturated fat & sodium, contains manganese, phosphorus, and many other essential minerals
Teff Flour
It is an ancient grain from Ethiopia & Eritrea and comprises the staple grain of their cuisines. Along with Amarnath, buckwheat and millet teff wheat are also gluten-free. It's rich in Vitamin C, carbs, proteins, fiber, calcium, iron, etc. Teff is used to make the traditional bread, injera: a flat, pancake-like, fermented bread. Ethiopian runners most often eat teff as injera, a sourdough bread made from teff flour, or as porridge