Given all the things going around, we are all resetting our lifestyles including our working styles too. That includes our clothes. There's direct relationshiip between clothes and comfort and work from home comes with some kind of discipline. So what to wear when you work from home to maintain this balance. 
I am a fashion blogger and most of the times I am either working from home or settling in to some cafes to maintain my productivity. It took me a while to figure out my own work from home wardrobe essentials 
While everyone has their own unique strategy to maintain their performance and productivity and for me, clothes matterd a lot the I felt. So rely on trial and error method until you find your own. 
During initial days, I used to get into my casual clothes to wear at home and that became my work from home style and this was very well reflected in my wardrobe too. But gradually I realised doing so made me feel lazy and sleepy.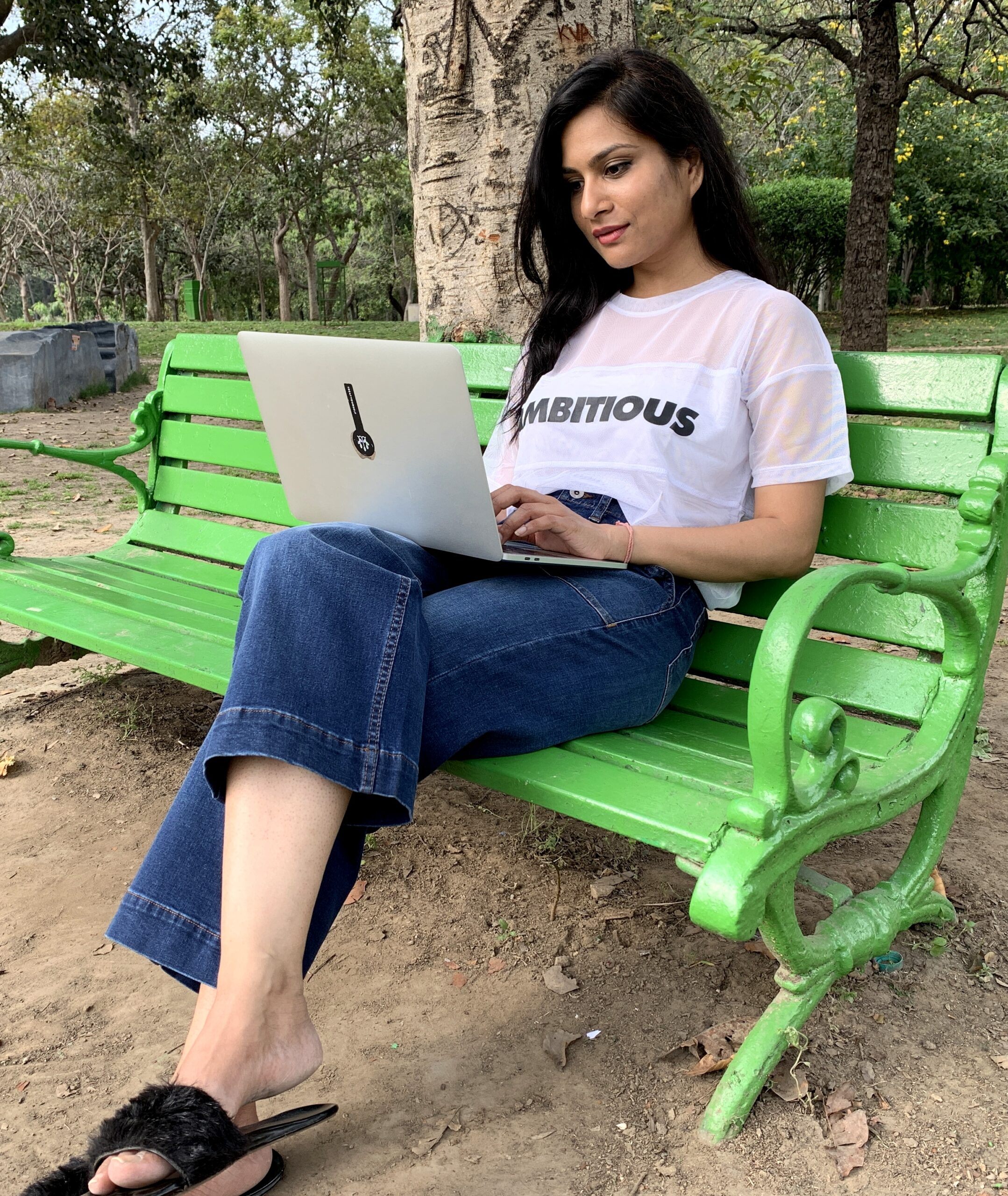 Comfort is high on my list but working from home definitely requires some discipline. Sweatpants, lowers, pajamas are all comfy work from home clothes but I don't rely on them for everyday. In fact there are days when I am spending my days in non stretchable cotton jeans, sneakers or I will dress up just to feel at work.
Read on to find my work from home wardrobe essentials that keep me highly productive no matter where I am, at home or office.
Smart casuals
Data shows that a bit of efforts pays off. It's good to define a work – life separation for better management. I have to remember that I am still on the clock and and business meetings are unavoidable. Video conferencing has become an essential part of WFH and I would not want to show off my sleep wear style over professional video calls.
Hence, my work from home wardrobe essentials include sweat pants, trackpants, joggers, printed palazzo and comfortable wide leg denim pants.
I like to have fun with my outfits to avoid the WFH fatigue. Introducing intersting accessories and stylish blouses can make a world of difference. For example – plain solid t-shirts are great but graphical printed t shirts or sneakers can instantly step up your outfit. See below, that's how your WFH style look like.