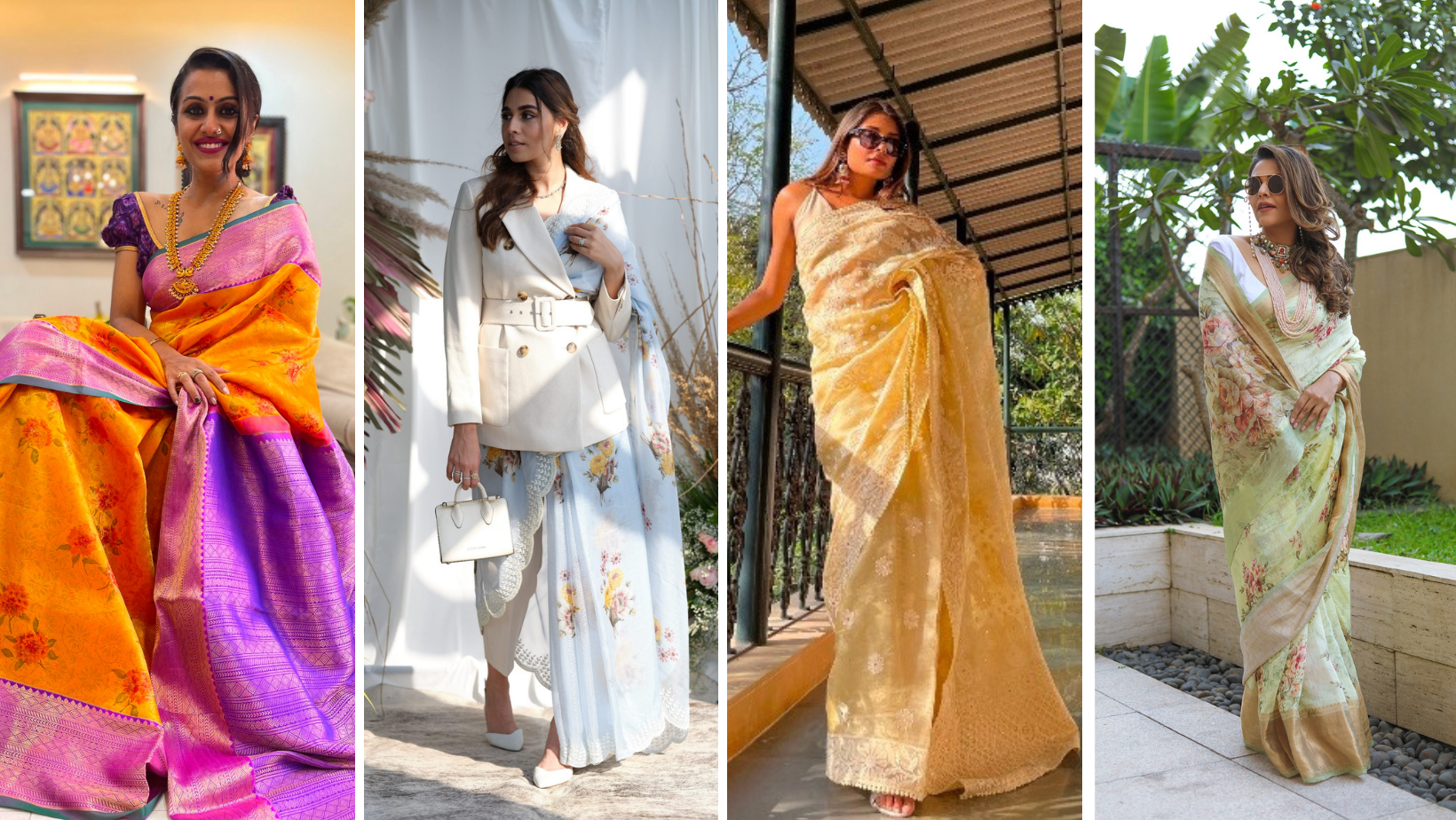 Queen of Sarees, Kankatala known for pioneering trends since 1943, creates a unique digital campaign #normalisethesaree with leading bloggers from across India, including The Image Code,  House of Misu, Swati Mukund, Rosi Das, The Curl Girl, Neha Menghwani,  Arushi Tripathi, and Shauryaa Singh. Sonika Kankatala from the Kankatala family too was spotted in one of the videos doing her bit to 'Normalise the Saree' in her unique way. 
Sarees are synonymous with an Indian woman since always. However, with changing times, there is a widespread stereotype that sarees are for older women or special occasions. In fact, it is one of the most artistic pieces of fabrics that is 'Made in India' for Indian women. This elegant wearable form of handweaving has represented Indian women of every state for generations and it fluidly adapts to every body type and occasion. With this campaign, Kankatal appeals to the modern Indian women to not limit it at a wedding or a pooja and adorn it on irrespective of a special occasion like a Sunday brunch with her friends or just another day at work to normalize wearing a saree. The campaign series features diverse demography of Indian women each from diverse parts of the country with different body types, ages & various personality types who get creative with their weaves.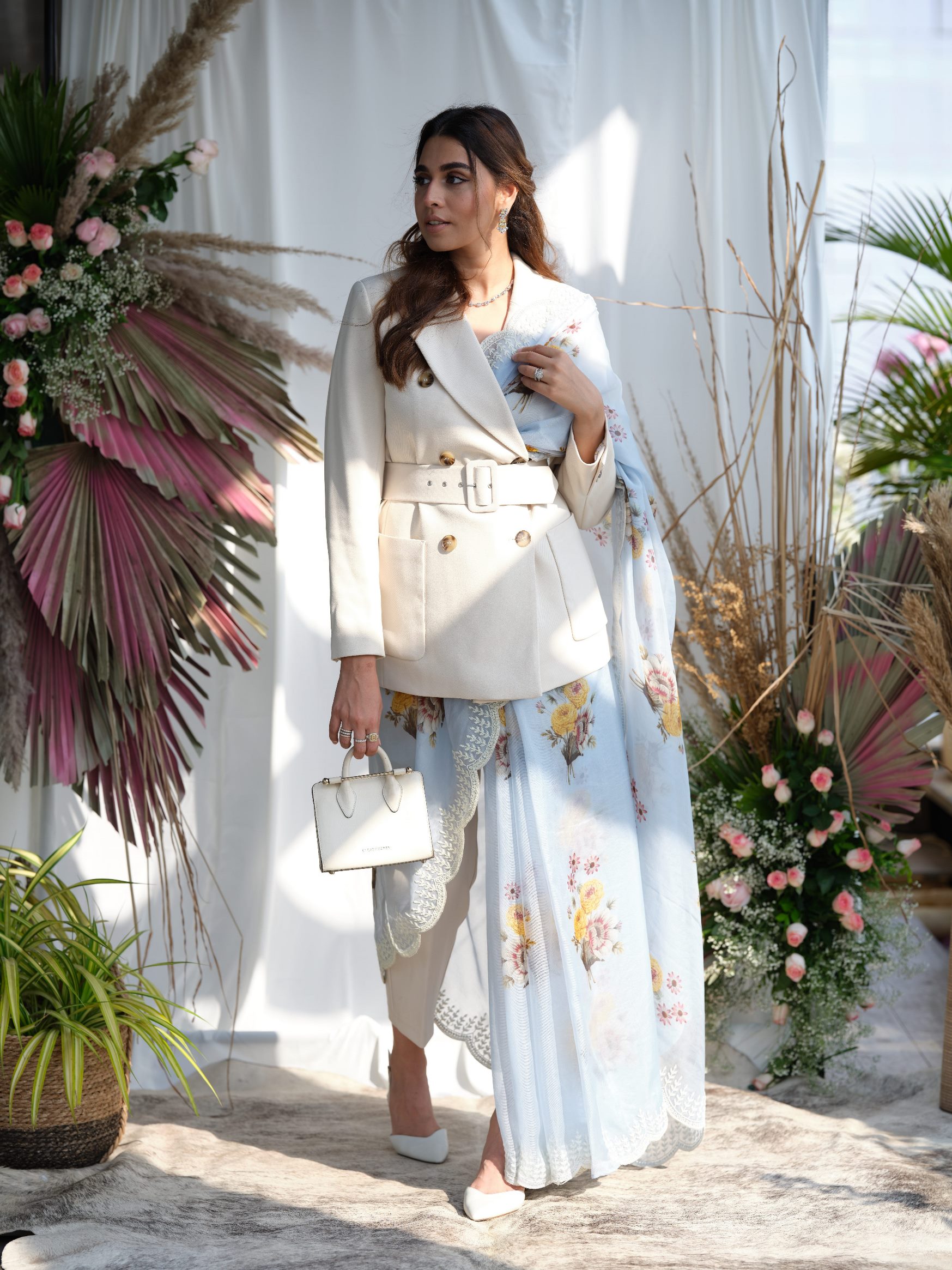 Summiyya, from House of Misu, elevates the saree styling game in a handwoven Light Blue Floral Organza Saree known for sassy yet classy looks, Summiyya first showcases a classic drape and then very gracefully switches to an ivory suit styled with the organza saree.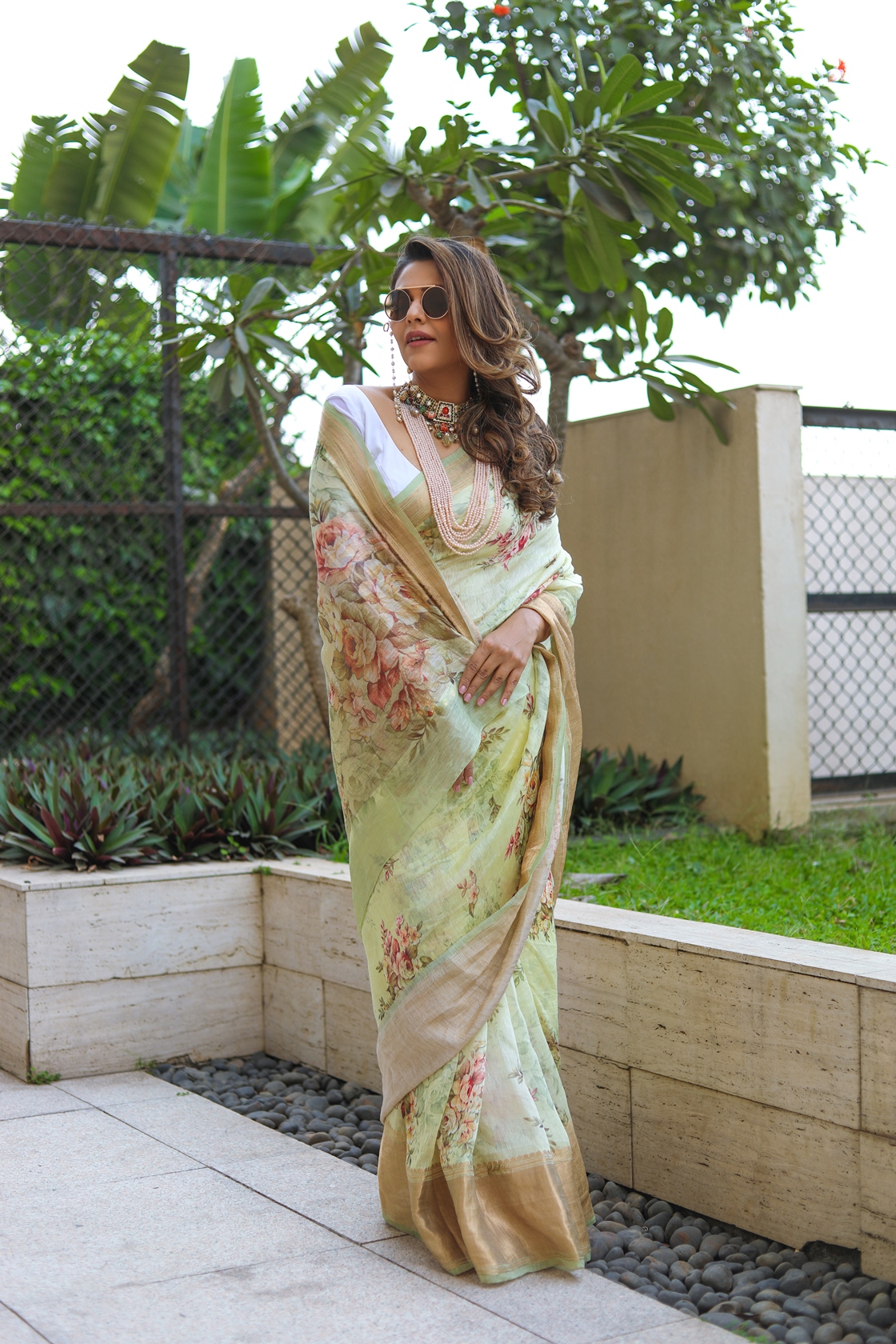 Tina, from The Image Code, gets creative with the Handwoven Light Green Floral Linen Saree & Abstract Tussar Silk Blue Saree. In the first look, Tina has done a classic drape where she looks like Indian Royalty herself, whereas, in the second look, she takes her saree game a notch higher by uniquely styling a fluid Tussar Silk Saree with a pair of denim & a classic white shirt. She proves that there is nothing that a woman in Saree cannot do! 
Swati Mukund expresses the multi-faceted Indian woman in a Traditional Orange & Purple floral printed Kanchipuram Silk Saree. Swati gets bold by clubbing this authentic Kanchipuram weave with a chic denim jacket. Then in another look, she styles the same saree with a statement necklace giving an earthy vibe. Swati gets even more adventurous when she puts together a combination of crop top and bohemian silver jewelry with a Kanchipuram proving that a Saree is as versatile as the woman who wears it. Swati ends the video with a classic look where she is seen in a conventional drape and traditional temple jewelry.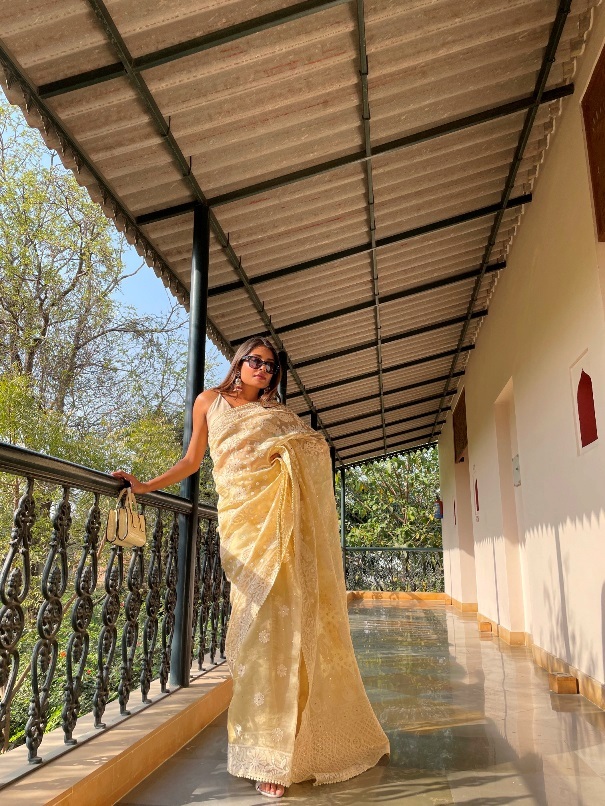 Neha Menghwani flaunts the bold yet dainty side of a modern Indian woman where she plays with the classic look as well as an offbeat look where she styles a floral saree with a pair of matching trousers and a metallic jacket. 
The Curl Girl, Rupali, on the other hand, looks dreamy in a White Linen Saree. While she did a classic look with an elegant pearl necklace, she also broke the stereotype by styling this saree with a tan trench coat. She also talks about the multi-faceted Indian woman that she represents in the reel. 
Rosi Das looks like poetry draped in the spirit of spring in our Floral Printed 
Organza Saree, whereas, Arushi Tripathi shows some #lucknowiswag in our Cream Organza Saree with Floral Embroidery. 
'As a brand, we have been representing Indian Handloom since 1943 and have not been just a trendsetter in our market but also have created a channel for livelihood for weavers spread across 40 weaving clusters of India. We believe it is our duty to support Indian Handlooms & Sarees as it is a very integral element of Indian Culture', said Anirudh Kankatala, Director, Kankatala.