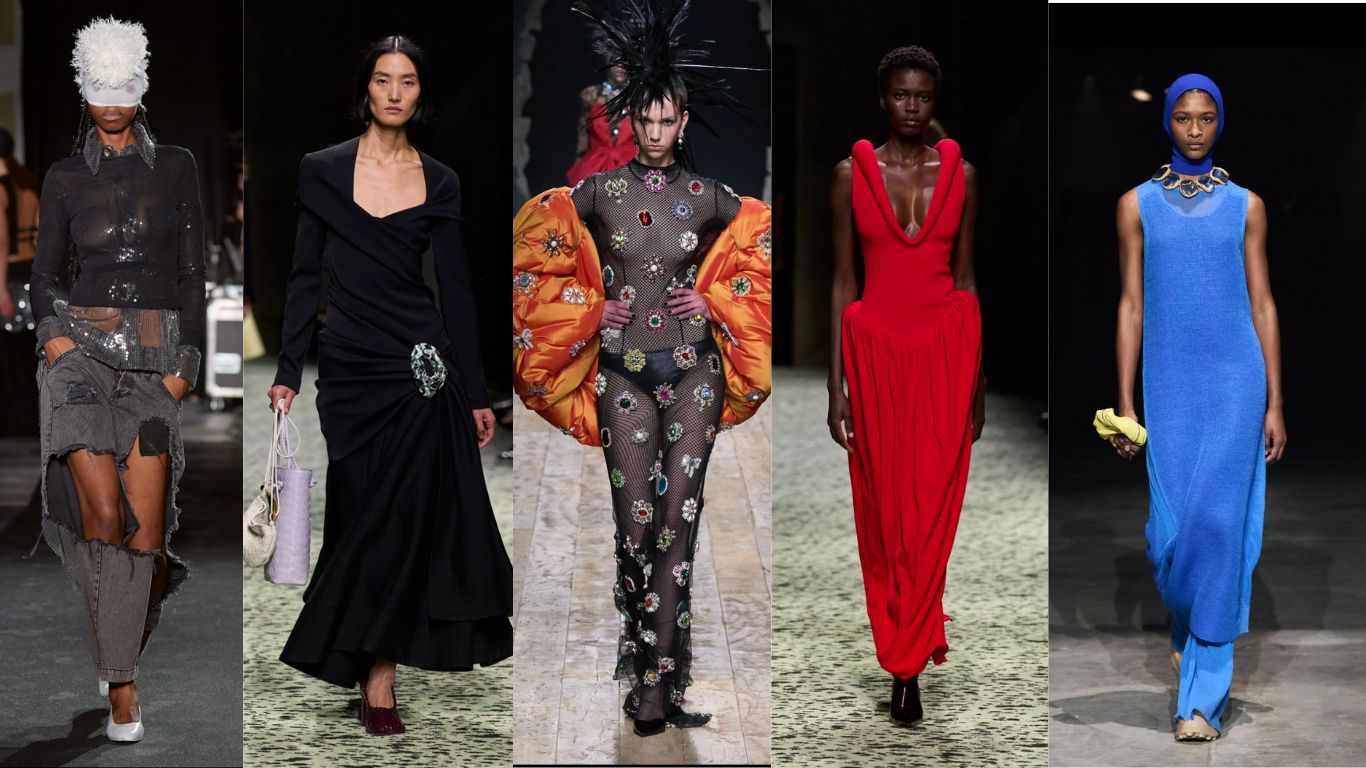 Another season, another twister fashion month flashing before us—but not before we catch a few of the biggest trends that took over the runways. London Fashion Week has already passed (did you see this season's happenings with our editor dispatch? ), which means our team has already started tracking the best fall 2023 trends to look forward to when temperatures begin to drop. If you aren't quite ready to think about the next round of fall winter, you can still shop our favorite spring 2023 fashion trends while you still have time to prepare your wardrobes.
Ahead, fall 2023 fashion trends to add to your shopping list now and all year.
Seeing Red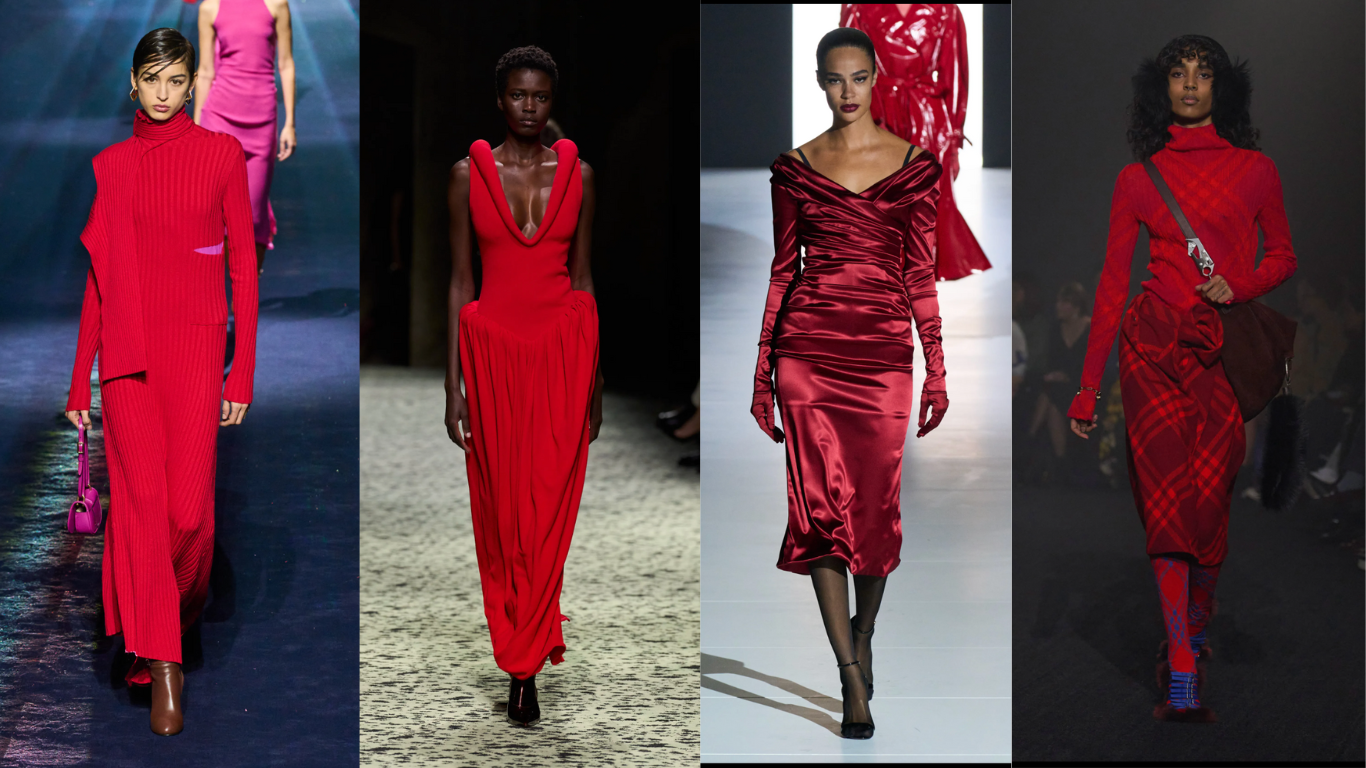 Every season, a new color takes the industry by storm. While it's too early to make an official prediction, it's safe to say red will be a big one for fall and winter. While some designers added a flash of red to their looks, others, including Gucci, PatBo, Valentino Tcherrasi, and Alejandro Alonso Rojas, swathed their models in the fiery hue. To put it simply, you'll be seeing this color more and more.
Bare it all – Lace, Sheer, Fishnets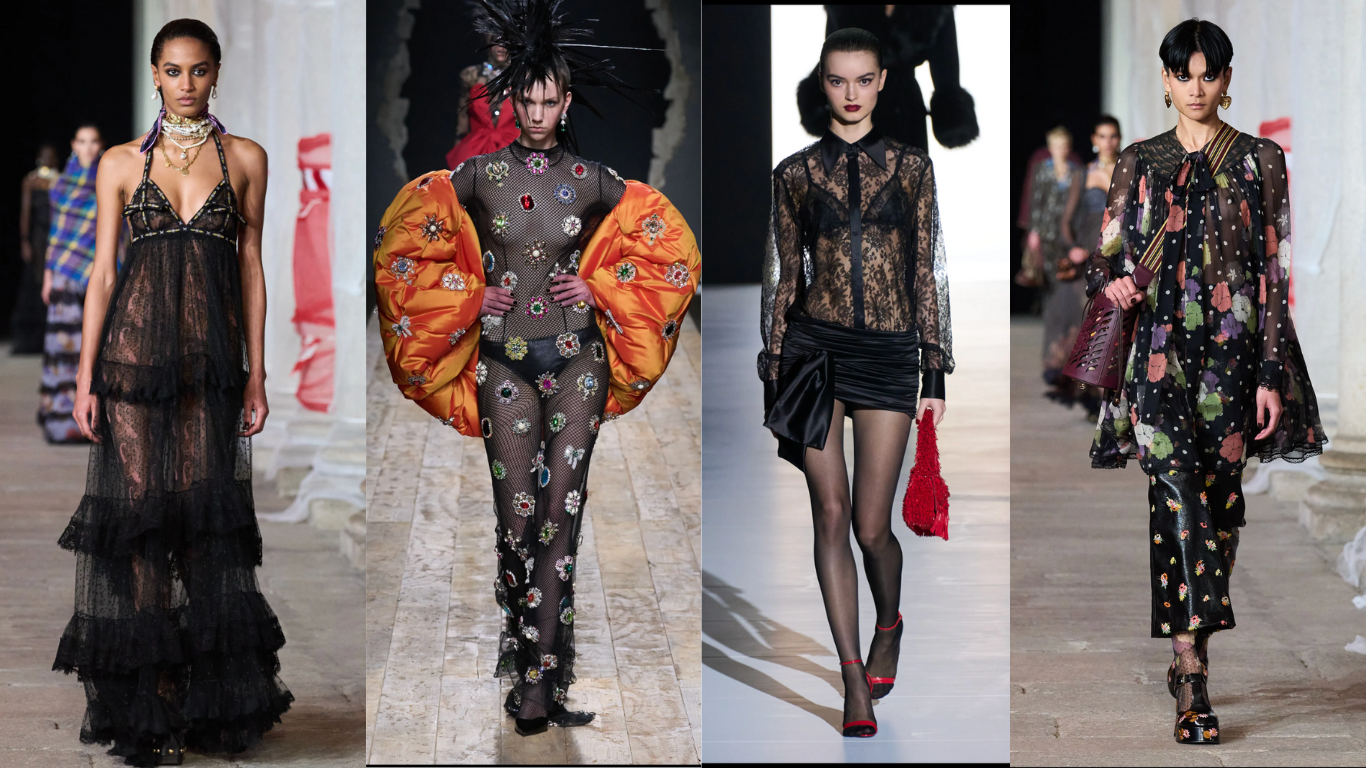 "Bare it all" has been the motto since the lockdown ended. In 2023, sheer or naked dressing made its way from the runway- where many designers from Dolce Gabbana, Christian Dior, and many more designers included it in their collections. From the infamous tit top at Vaquera's fall 2023 show to a revealing sheer top at Saint Laurent, the previously risqué trend is making its way into not only your weekend wardrobe but also your workwear.
Dark Denims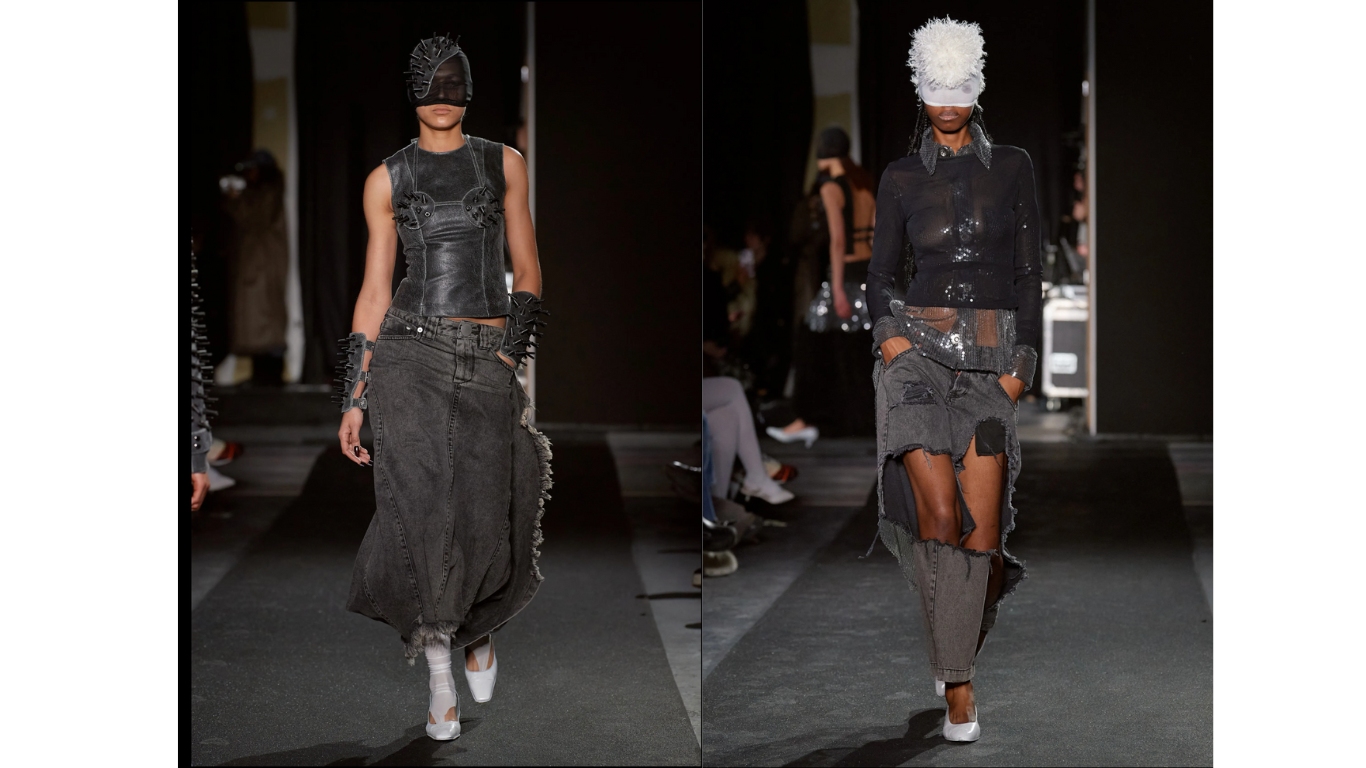 Blue denim is going dark, with washes in grey and black gaining popularity for those looking to channel their inner goth. Add tough-as-nails accents like studs and metal hardware to the edgy look, or go grunge with more distressed details.
Metallics & Sequins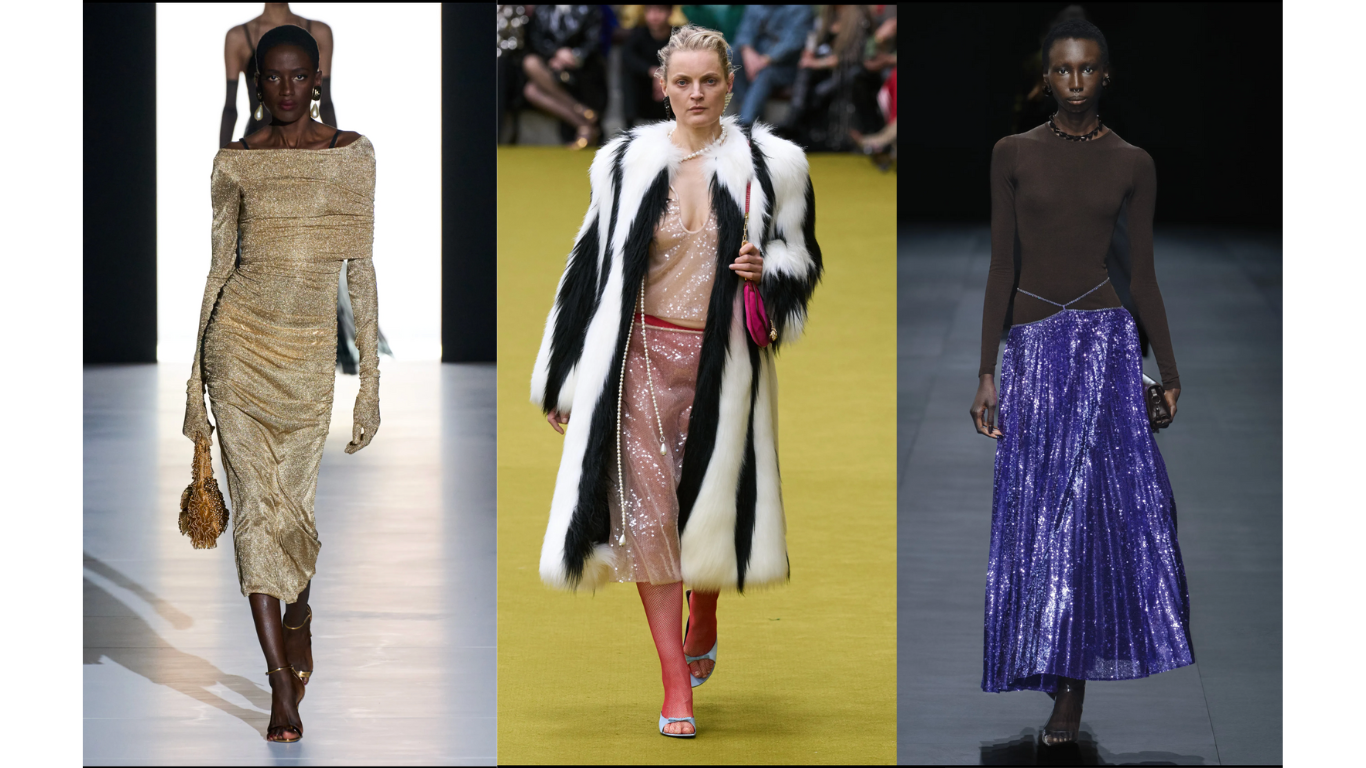 The amount of gleam on the 2023 runways would have you believe we've returned to the Roaring '20s. While sequins may transport you once again to midnight on January 31. In Fashion Trends 2023, designers are arguing for "daytime shine" – wearable separates that can dress up even the most basic staples like tank tops, blue jeans and overall dresses. While this trend is available in all metallic shades (gold, bronze, rose gold, etc.), we prefer the liquid silver look because it can also be used as a neutral.