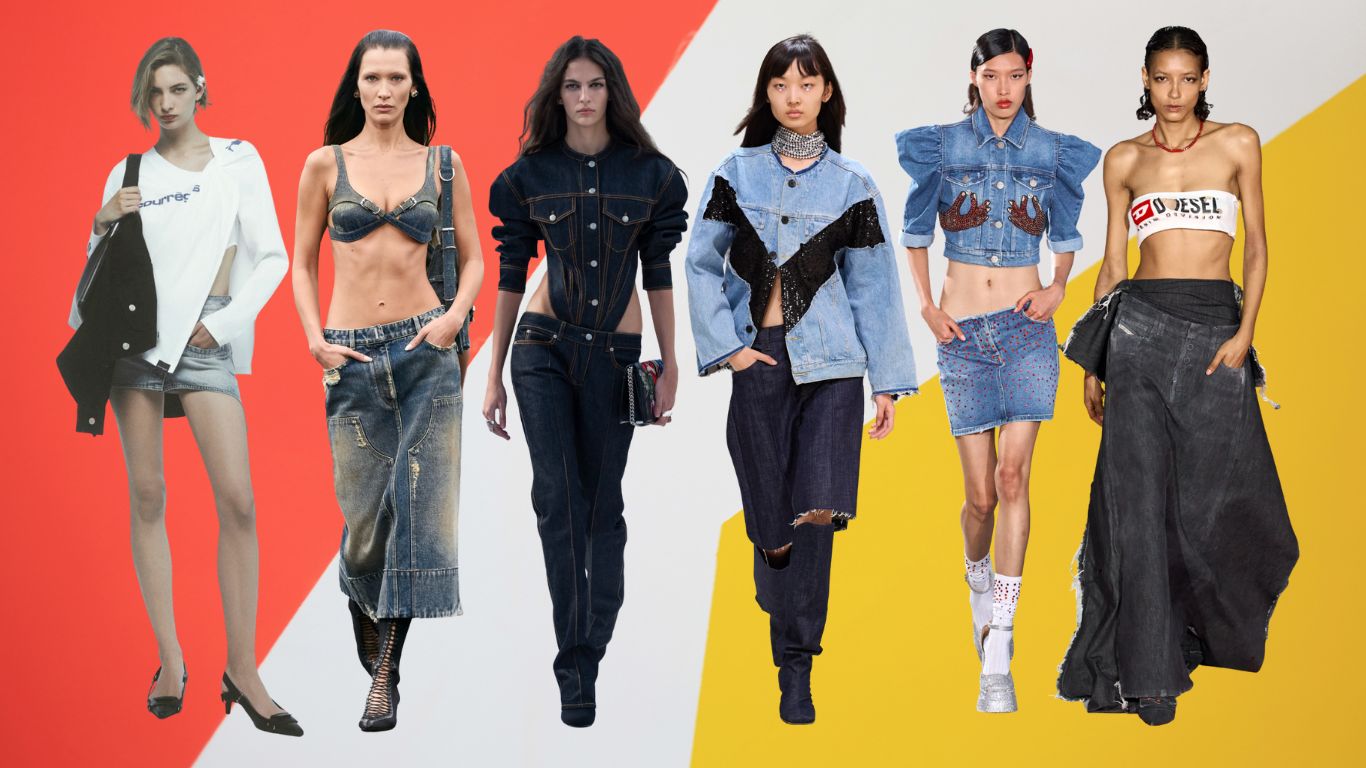 Though denim will always be a timeless fashion staple, there are times when you just want to shake things up, especially when you're transitioning between seasons and need a new look. Fortunately, this classic is getting a slew of updates and revamps from colorful washes to embellishments galore this summer as well. Here's a look at some of the fun denim trends 2023 you'll be seeing this year.
Y2k Denim Trends
The Y2K aesthetic is going to be dominant in 2023 as well, and it can be found everywhere in the denim category, from low-rise jeans with cargo pockets to miniskirt lengths. Elevate these retro looks with elevated basics and accessories.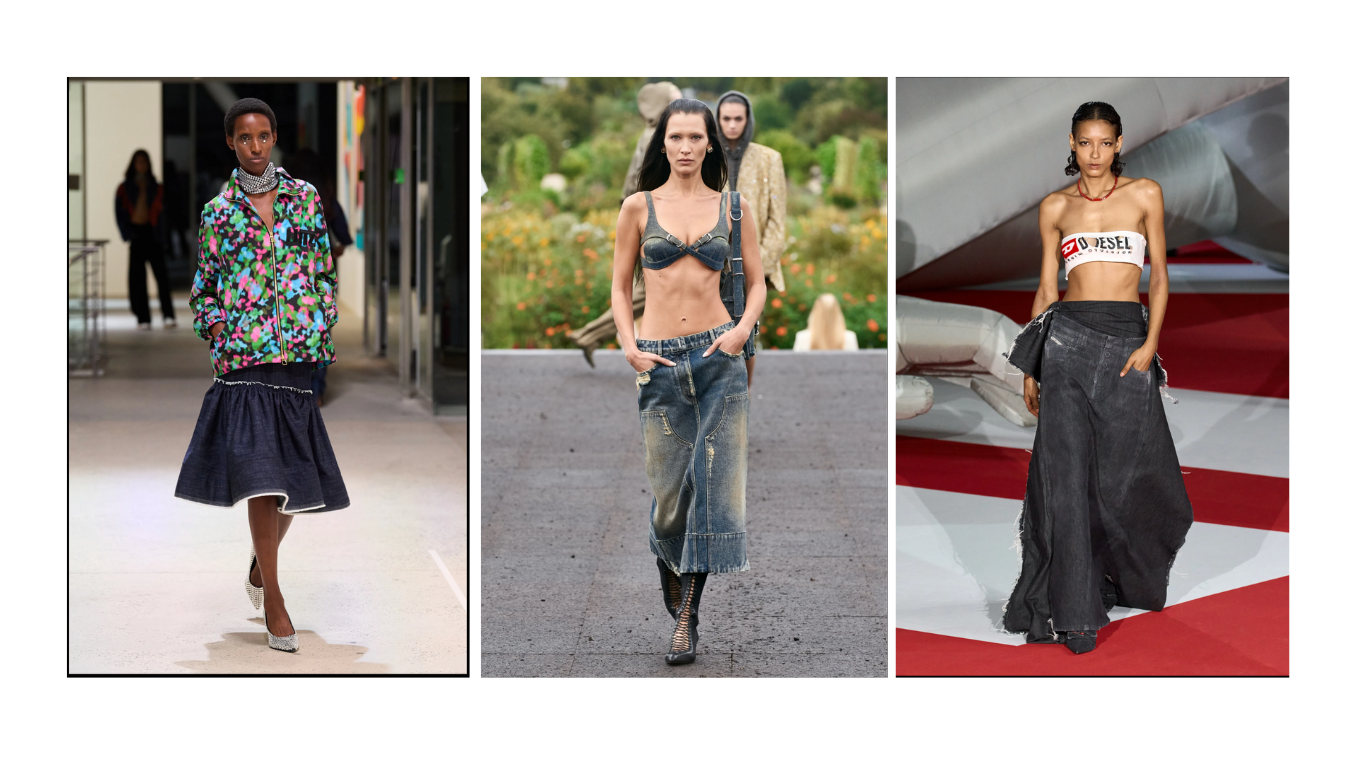 The denim maxi skirt is bound to return as more nostalgic styles return to the fashion forefront. Spring Summer Denim Trends 2023 has a denim skirt style out there for everyone, like an experimental fluttery hem, boho-inspired patchwork details or a simple front slit. It's just as versatile as a pair of jeans—just throw on a T-shirt or a cosy sweater and you're set.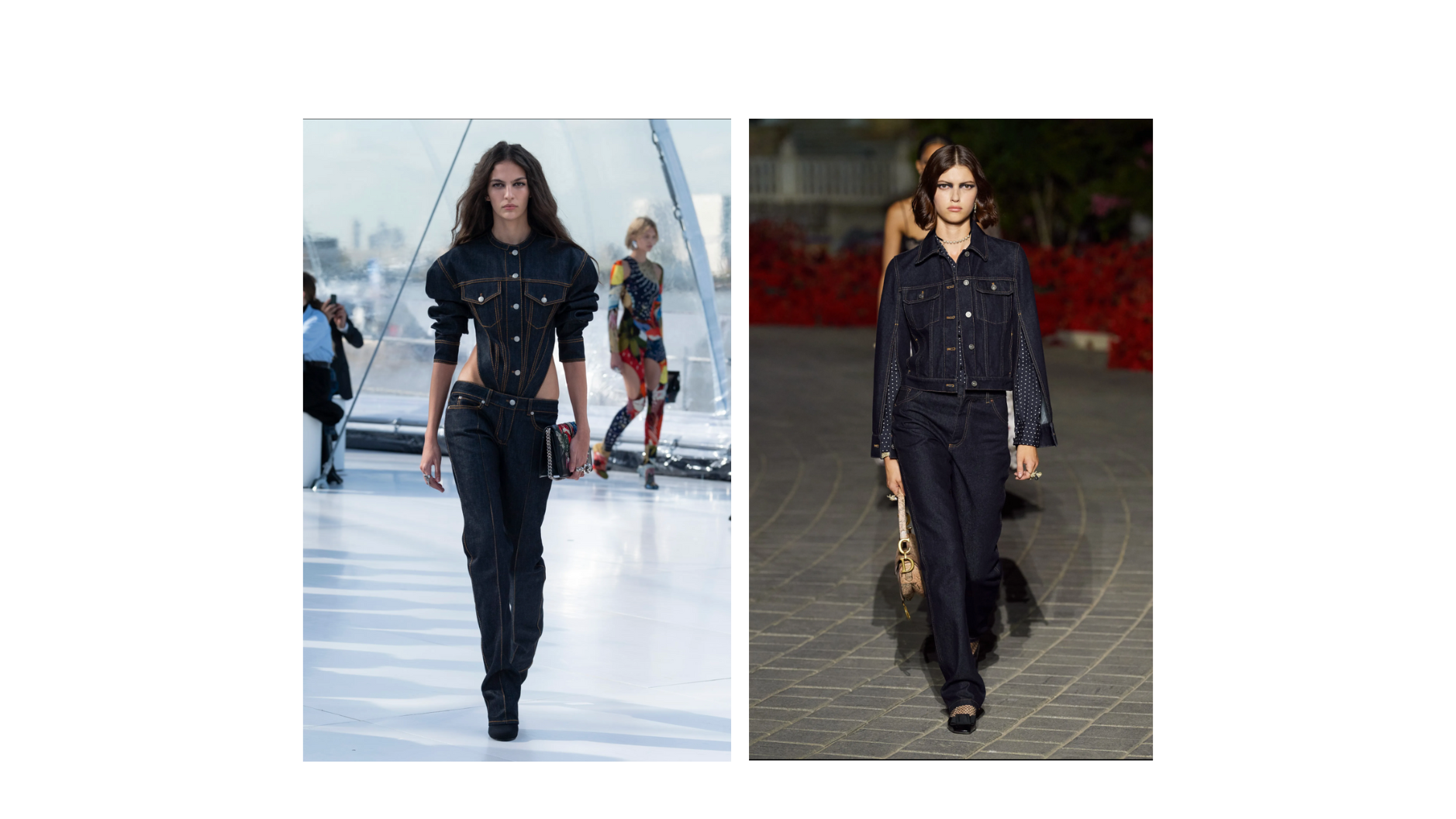 Matching sets are a no-fail look these days, and the denim-on-denim look, also known as the Canadian tuxedo, is worth a shot. Today's version comes in a variety of fashionable styles, ranging from polished stripes to a cool raw hem to more fashion-forward silhouettes.
For years denim jackets have remained stable and the trend will be continued in 2023 again. And, given that it never goes out of style, this outerwear pick may be one of the most dependable (and versatile) investments you can make. This year's versions will bring different lengths, shoulder patterns and embellishments.