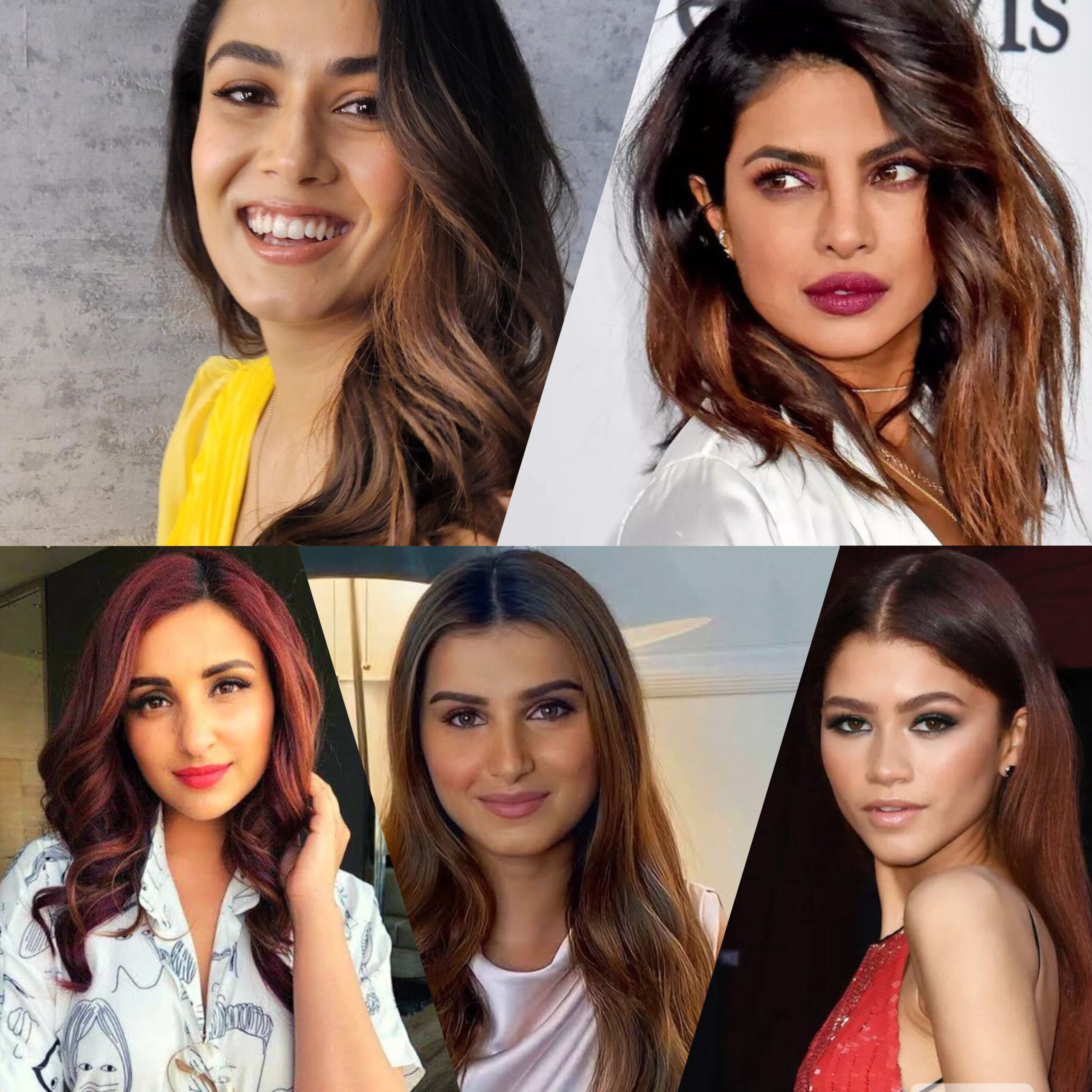 Did someone say a new hair color? We hear you loud and clear and sense your itch to alter those locks whilst you think of experimenting with a new hair colour (2023 feels much?). Regardless, we appreciate your desire for change and want to make sure you have all you require before scheduling that hair session. After all, having prepared yourself somewhat lessens the experience's daunting nature.
Having said that, the sky is the limit to choosing hair colors for Indian skin tones. Celebrities like Priyanka Chopra, Deepika Padukone, Tara Sutaria are some best examples of women who have boldly experimented with some of the best hair colors for dark skin tones and you can too. Other than that, there really are no rules for women with melanin-rich skin which makes dye jobs even more fun and daring; anyhow we have stated every possible thing in this visual guide as you scroll past it.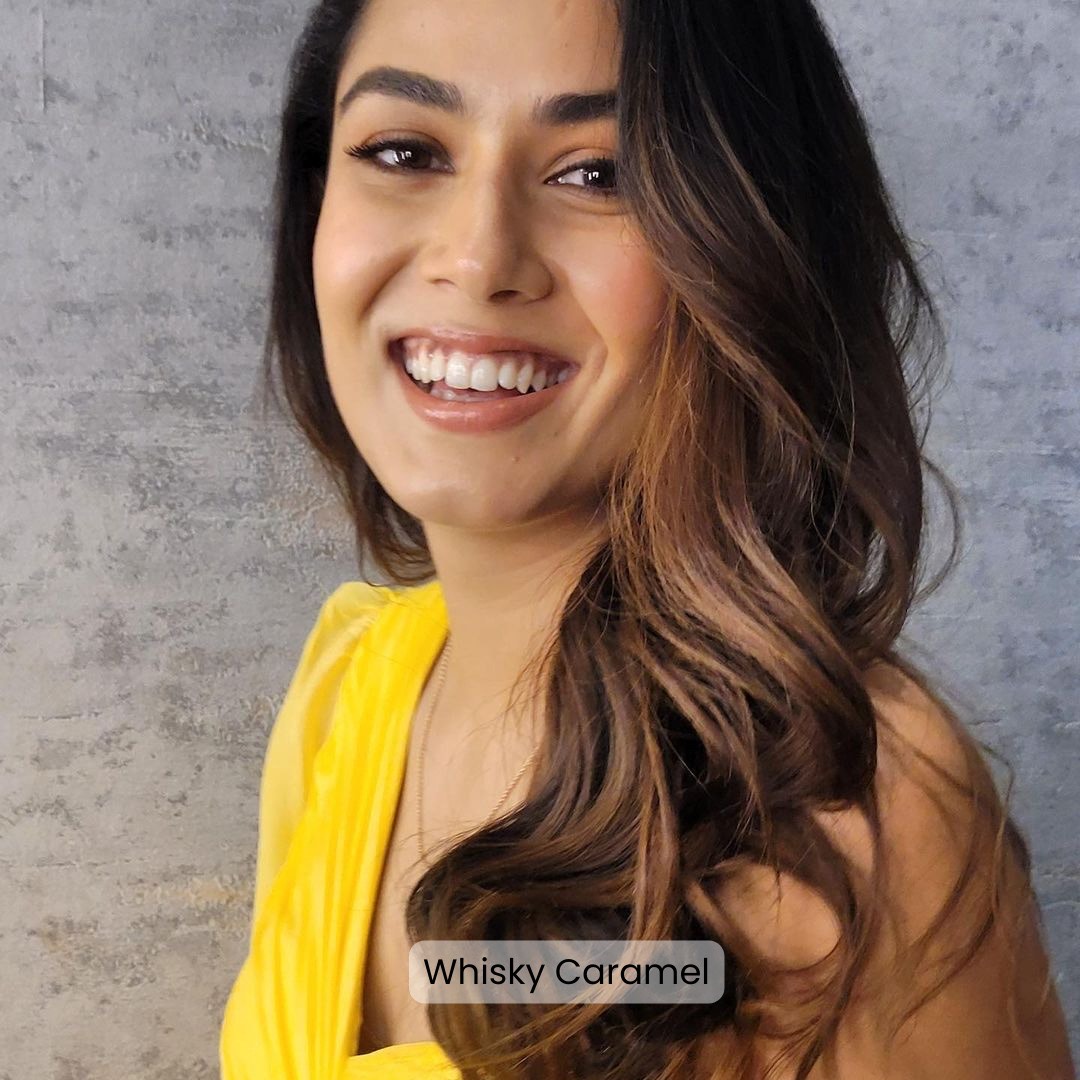 If you're searching for an all-over color that appears entirely natural, look at Mira Kapoor for inspiration. Her soft caramel brown shade is pretty on nearly any skin tone and is perfect for any season. This look creates a sophisticated effect when the hair and skin tone are similar. The shade also gives you plenty of room to play with accent colors in both your hair and makeup.
Note- In any case, don't go farther than two shades from your natural color to keep the maintenance to a minimum.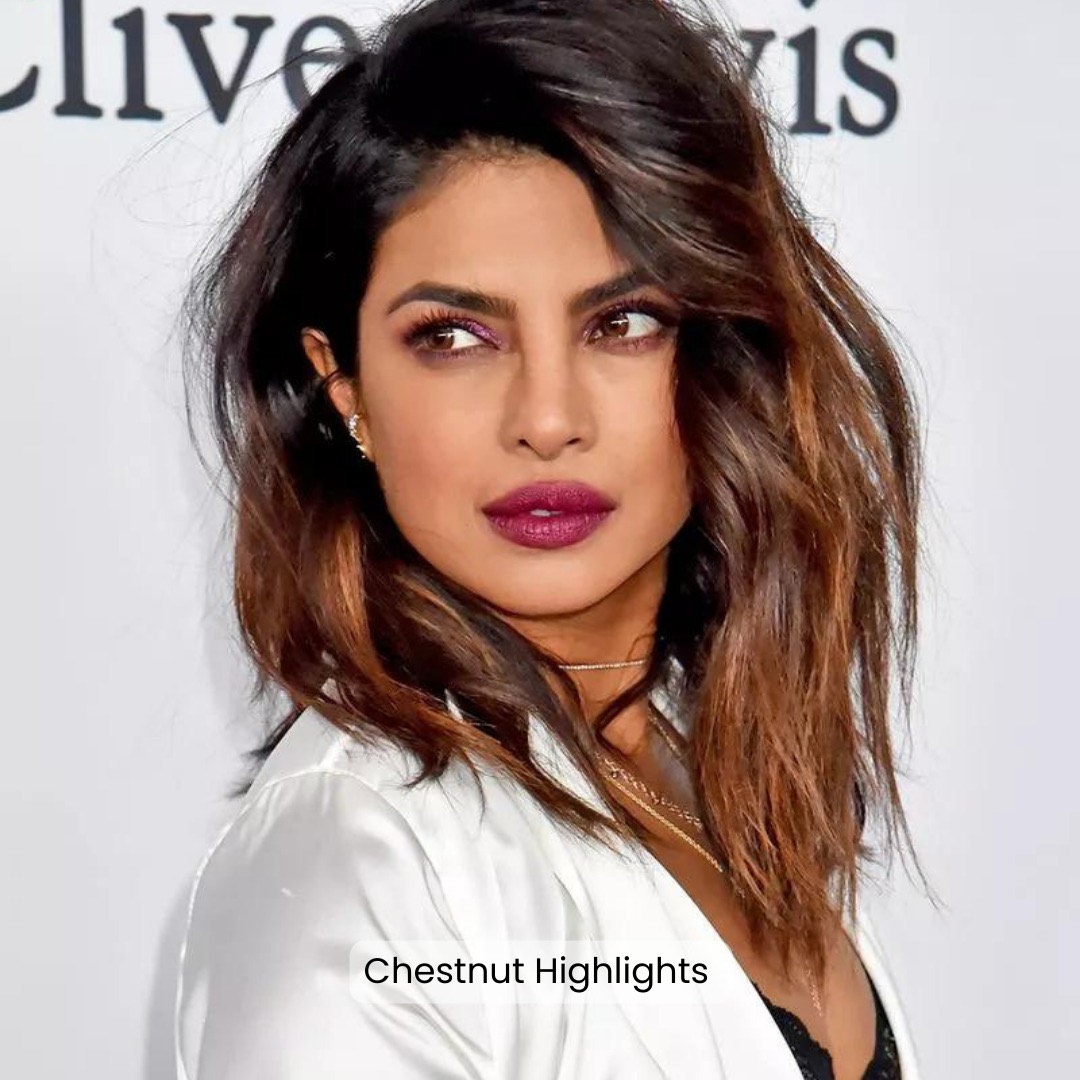 It looks best on dusky skin tones with red or orange undertones. It's for the bold, the daring, and the I'm-not-afraid-of-rocking-anything souls in the world. It's a low-contrast color that won't compete with your skin tone and lends a nice balance to brighten up your face.
This head-turning brownish-orange shade inspired by the famous spice cinnamon adds a radiant glow. If you have naturally dark hair, it lightens up your strands without looking unnatural. And you can customize the color to your liking. The face-framing pieces in this picture especially make her skin-pop. 
Pro Tip- Ask your hair stylist for a blend of warm-toned highlights and lowlights to add instant dimension and bring out the warmth in your complexion.
An interesting mix of gold, caramel, and red-brown makes olive skin look like an instant bombshell. If you're a fan of more traditional tones, this warm toffee color is the choice. Hints of honey blonde blend with deep toffee brown to create a gorgeous color for brown skin with warm or neutral undertones.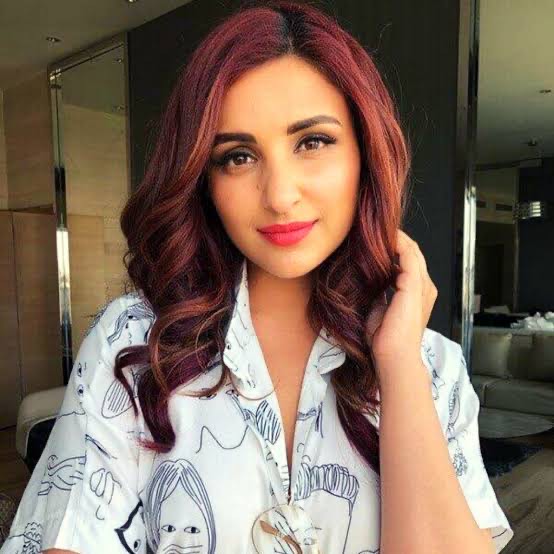 The deep reddish brown hair color provides a splash of intrigue without going overboard. Straighten your hair or wear it wavy and over one shoulder for glam! Let this color steal the spotlight or mirror it with plum shades of eyeshadow, blush, or lipstick to bring the hue further into your face. Fans of vibrant hues will appreciate the boldness of the burgundy play and the statement it makes. This color would work on any length, but we're loving the way it accentuates the long wavy locks.
Undertones explained
The easiest way to check your undertones is by looking at your wrist. If you see green veins, you're warm toned. Similarly, if you see blue, your skin is cool toned. 

Another easy way to find out your undertones is to notice whether your skin tans or turns red and burns when exposed to the sun. If you tan, you're warm toned and if it turns red, you're most likely cool toned.

For people with a

warmer skin tone

and warm undertones, rich natural dark brown hair color shades will add intense drama to your mane, reminiscent of cup of freshly ground espresso. 

If you have a

cool undertone

, revamp your look with the brown black hair colour shade that almost looks black but has soft undertones of brown.
So what really is the takeaway for Indian women's skin tones?
When you choose your next hair color based on what suits and flatters your rich brown skin, you'll be so much happier with the results. Choosing a color that goes with your undertones (warm, cool, or neutral) means you won't be washed out by the color and it won't clash with your skin. 
Instead, you'll have a flattering hair color that seems to give you a glow from within, plays up your eye color, and seamlessly goes with anything you wear in your warm or cool color family.