Inputs by Ms. Hemali Mehta, Founder & Owner of Hemali Mehta Academy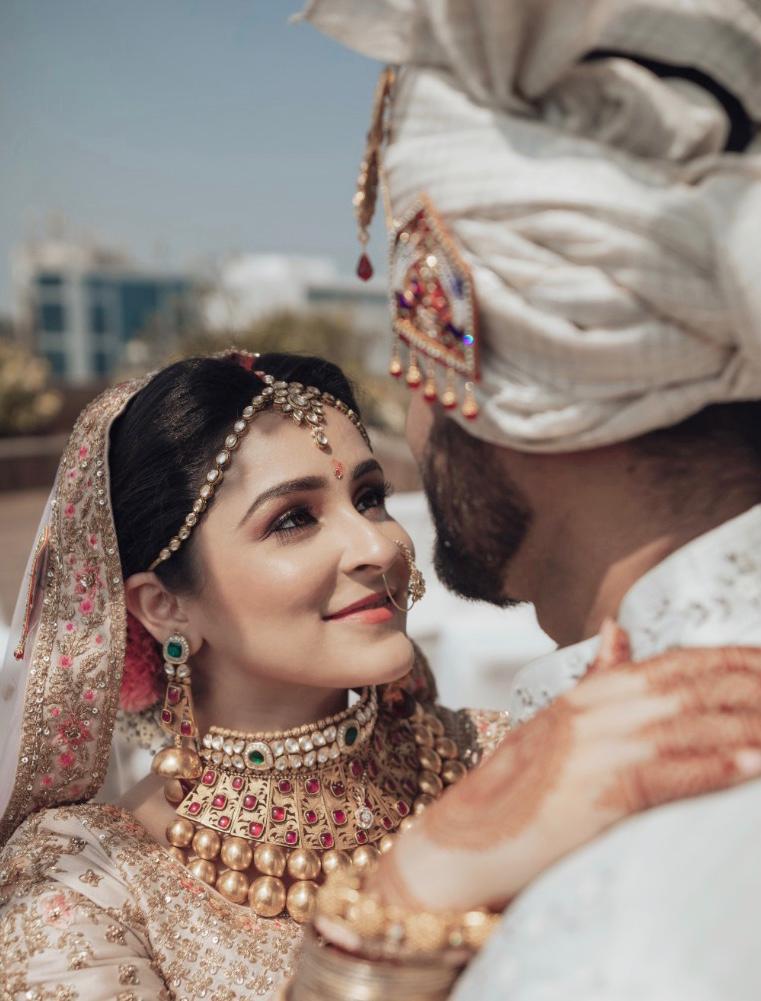 Haldi ceremony at an Indian wedding is similar to a spa procedure in which the bride and groom receive a bodypack to attain radiant skin for the wedding evening? You now see why the 'Ubtan pack' is at the heart of this function!
Aside from the enchantment of turmeric, a bride enjoys treating herself with pre-wedding skincare routines in order to attain blemish-free skin for her wedding look. Although there are several skincare packages for brides-to-be on the market, not everyone has the time or is comfortable with chemical-infused skin care services from a salon. It is impossible to keep healthy skin with an inconsistent schedule. So we've compiled a list of home cures that will give you a bridal glow in no time. This is where grandmother's homemade cures come in handy. Face packs are no exception to India's love of organic medicines. We read through Ayurvedic beauty books and discovered seven must-try home remedies for glowing skin that are simple to create and even simpler to use.
Sandalwood Smoother-:
Sandalwood is known for its antibacterial properties, which help to prevent acne and other bacterial skincare issues. If you have oily or acne-prone skin, these home treatments for glowing skin are an excellent method to enhance your appearance while also removing pollutants. The use of honey in this pack keeps your skin from drying out and leaves it feeling supple once you wash it off.
Tomato for Bridal Facial:
Tomato is a natural skin bleacher, making it an ideal ingredient for achieving naturally glowing skin while also removing tan. It is also an excellent astringent, aiding in the reduction of open pores and the rejuvenation of dull skin cells. Lemon juice is high in Vitamin C, which is believed to increase collagen production in the skin and provide antioxidant benefits to dull skin. These home remedies for glowing skin can be applied twice a week for a few weeks to see evident, natural, and long-lasting improvements on the face.
Multani Mitti or Fuller Earth's pack:
Fuller's earth, or Multani Mitti as it is known locally in India, is like the unicorn in a skincare ingredient forest. Multani Mitti contains magnesium chloride, which aids in the removal of blemishes and the lightening of face scars. The nicest aspect of using Multani Mitti on a regular basis is that it is an excellent de-tanner that can be used all over the body. It also soothes any skin rashes or inflammations. Turmeric is a healer, resolving any bacterial issues, while lemon lightens the tan and kills germs. For optimal results, apply Multani Mitti-based home treatments for glowing skin 2-3 times each week.
Virgin coconut oil can be used to soothe the skin:
Coconut oil is anti-inflammatory, antioxidant, and therapeutic. Reliable Source. However, putting coconut oil on your face may not be suitable for all skin types. If you are allergic to coconut, avoid using it.
If you can apply it without causing irritation, it can be used in a variety of ways. Coconut oil can be used for a variety of purposes, including:
*Remove your makeup
*Rebalance your skin barrier
*Encourage dewy-looking skin that is healthy beneath the surface layer
Use aloe vera to maintain your skin healthy and strong:
Aloe vera contains anti-inflammatory effects and may stimulate the formation of new cells. It also hydrates and calms without clogging pores. Using aloe vera after washing your face every day may help give your skin a healthy glow. Aloe vera can cause allergic reactions. Rub a small amount on your forearm initially, and if there is no reaction after 24 hours, it should be okay to use.
Latest and most use way to prepar your skin for big day is to drink at least eight 8-ounce glasses of water