Even on chilly, cloudy days, the sun's rays pass through the clouds, exposing the skin to dangerous UV radiation. Daily application of sunscreen shields your skin from the UV rays released by the sun and electronic blue light, reduces your chance of developing skin cancer, and delays the onset of wrinkles.
SunScoop Invisible Sunscreen- SPF 40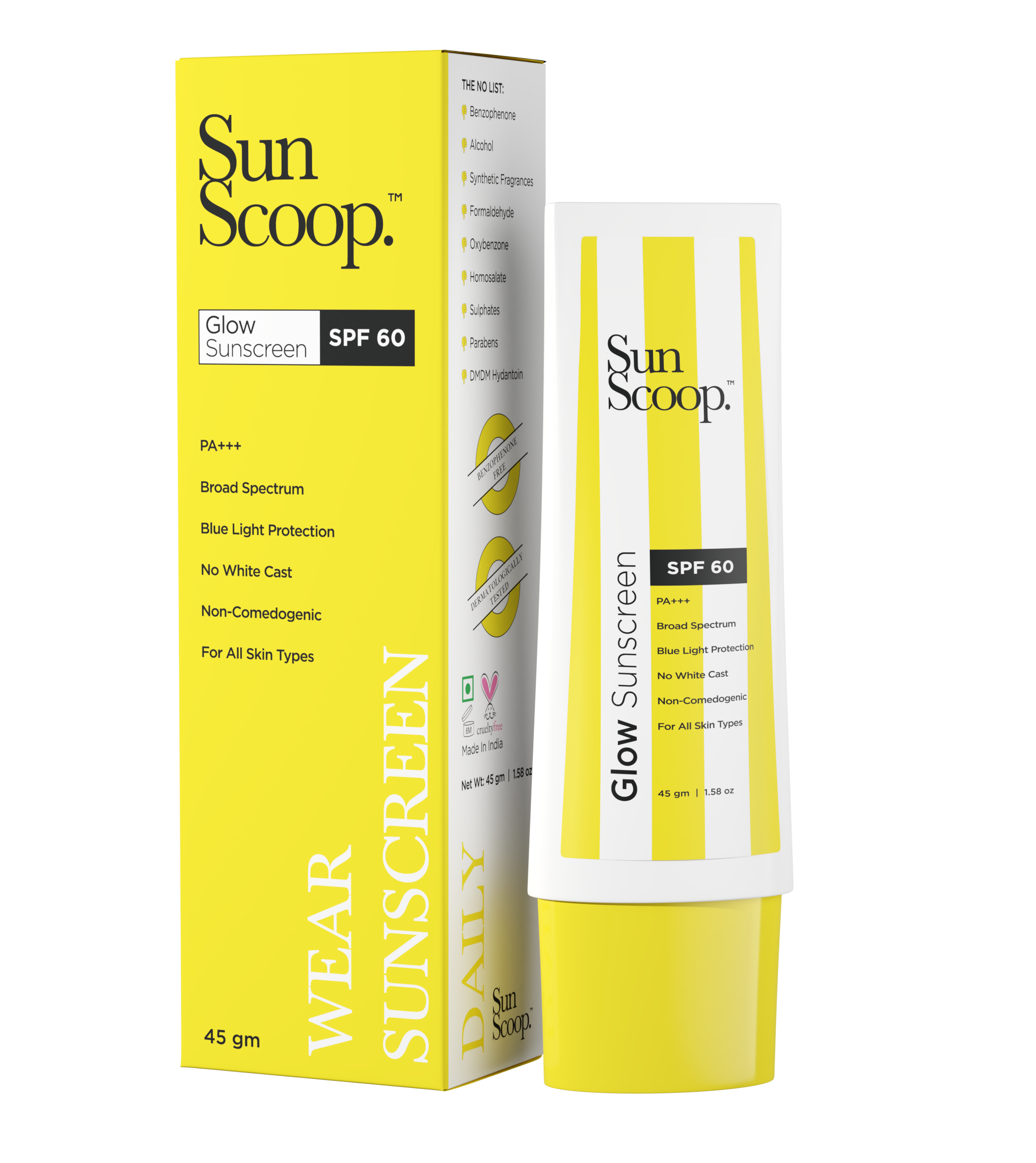 Chemical sunscreen SunScoop Invisible Sunscreen is a clear, ultra-lightweight gel product that moisturizes, protects and gives your skin a lovely, natural finish. Due to its silicone-like texture, it has a quick-absorbing composition, is sweat- and water-resistant, and may be used underneath makeup. It is a non-comedogenic, broad-spectrum, and PA+++ certified.
Price:  Rs. 600/- onwards
Biore UV Gel- SPF 50+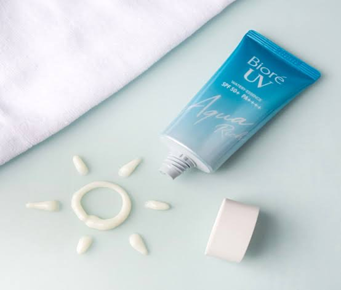 The improved micro protection composition in the new Biore water-based sunblock enables the sunscreen to slide onto the skin surface uniformly and prevents an uneven coating of the product to a micro-level gap. With the reformulation, the PA++++ rating was raised, providing a smooth and light finish without making the skin feel clingy.
Price: Rs 1000/- onwards
Neutrogena Sheer Dry Touch Zinc- SPF 50+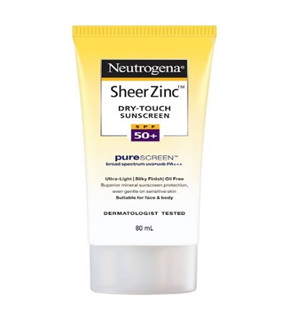 Neutrogena sheer zinc face dry-touch is a mineral sunscreen lotion created especially for facial skin and contains antioxidants that shield your skin from UV rays and its Dry-touch technology helps to ensure that the sunscreen dries with a non-greasy, lightweight finish.
Price: Rs. 700/- onwards
Re'equil Ultra Matte Dry Touch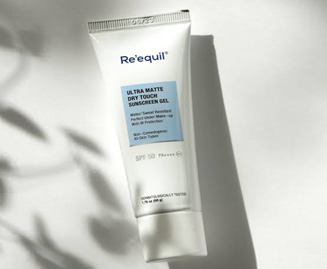 Re'equil Ultra Matte Dry-Touch Sunscreen Gel offers PA++++ UVA protection, and it also offers added infrared protection. A silicone gel-based formulation provides this sunscreen a dry, silky touch without a white tint. Due to its low penetration and oxybenzone sunscreen filters, it is perfect for all skin types.
Price: Rs 500/- onwards
 La Shield Sunscreen Gel SPF- 40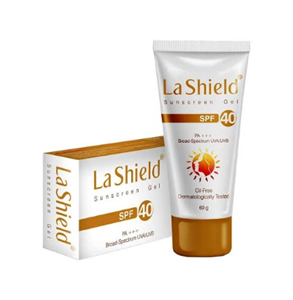 Effective broad-spectrum UVA/UVB protection against both UVA and UVB rays is offered by LA Shield Sunscreen Gel SPF 40. This product's SPF 40 and PA+++ formula shields the skin from the sun's UV radiation. Dermatologists in India believe it to be one of the most reliable sunscreen products because it is safe for all skin types.
Price: Rs. 700/- onwards