Hey guys,I am back with another exciting yet very effective, also one of my favorite
DIY
. Orange is rich source of vitamin C and it has hydrating properties. This is one name for complete skin care, cleanser, scrub, skin lightner, spot eraser, skin conditioner …. its a long list. Basically, one name for all kind of skin issues and all kinds of skin.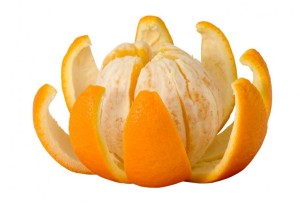 Its is definitely very cheap. You can prepare it at home. Peel an orange, keep aside the peels to dry and eat the orange…ha ha how easy. When they are dry after 3-4 or more days, grind them in mixer and The super skin treatment is ready.

All you need to make all purpose face pack is
Dried orange peel powder
Milk
Mix both the ingredients together. Apply on face and leave to dry. when its dry, massage in circular motions and rinse with cold water.
You can use it everyday as cleanser /  scrub.
Have you ever tried orange peel for skincare. Tell me your views.
<3
Neha