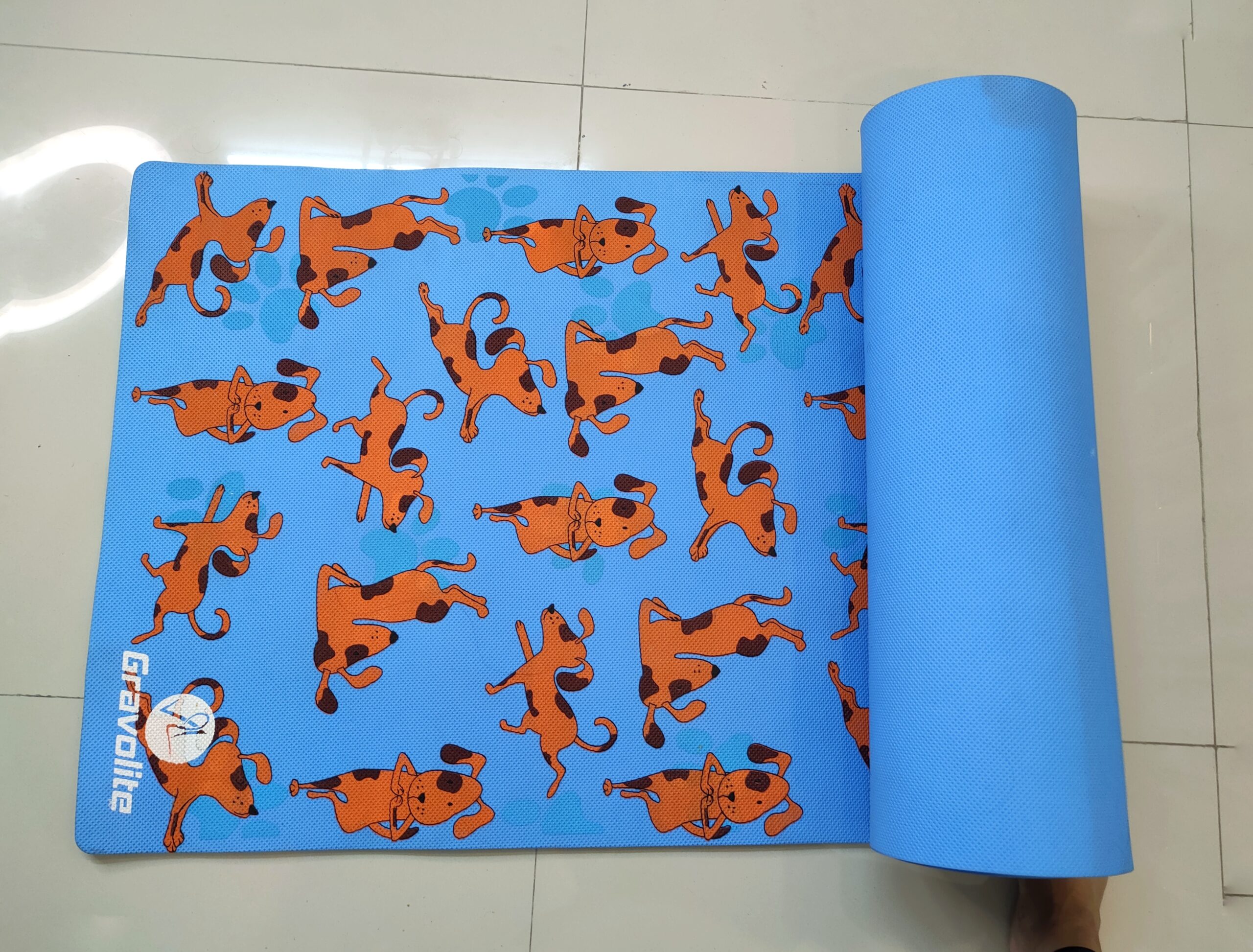 Price – Rs. 2199
What is it
Gravolite Premium Augi Doggy Yoga Mat is a Japanese Synthetic Rubber based mat
Who is it for
Anyone who likes to work out. Kids or adults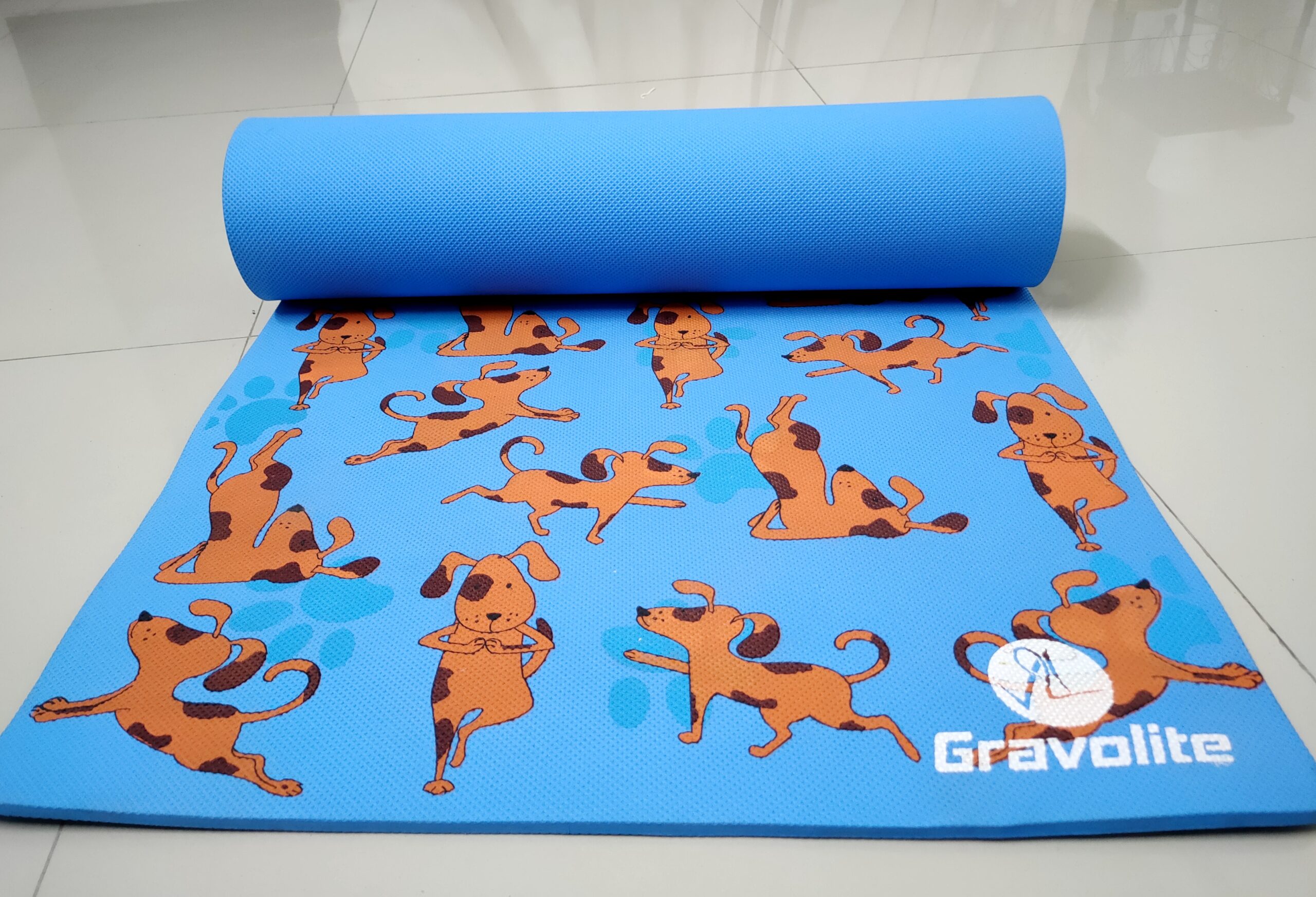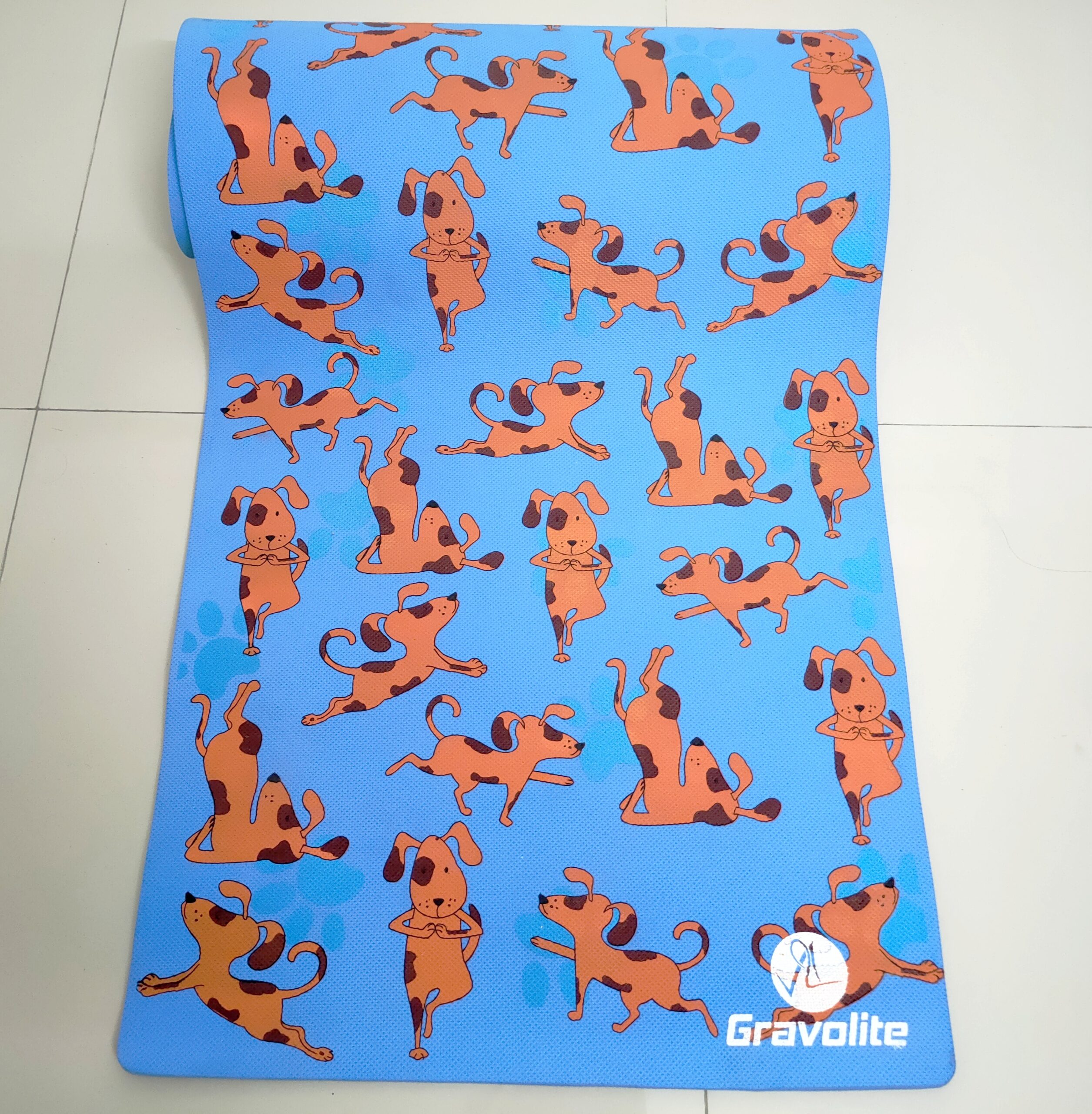 My workout routine is not limited to one style. One day I do Yoga the other I would do cardio or maybe power yoga. Similarly, the workout space sometimes is home, and somedays it is a park or terrace too. So I like to make sure that my yoga mat is of good quality and has a strong grip so that I can go far with my workout adventures. 
When you are performing exercises like downward dog or headstand, the exercise mat must have a strong grip, it not only helps in achieving the correct poses but also prevents serious injuries that might happen due to imbalance. 
Gravolite offers a range of Yoga mats composed of Japanese synthetic rubber. The premium augi doggy printed yoga mat is 6 feet long and 6 mm thick. Gravolite has a range of yoga mats are available in prints and plain solid color options.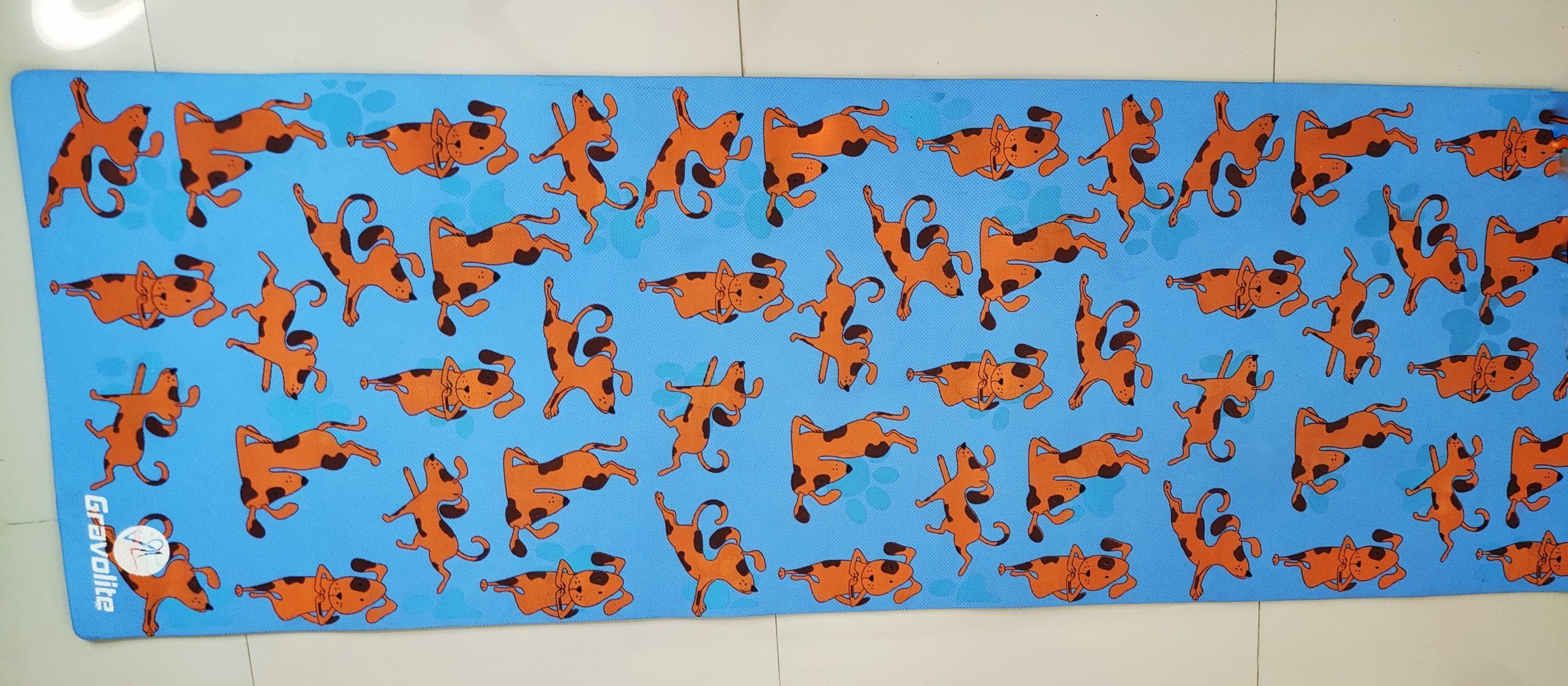 The yoga mat has easy ground coverage and maximum grip which makes it suitable to use on different surfaces and lets you explore different dimensions of your body without fear of injuries. It is suitable for people of all ages kids, adults, and the elderly.