What is it
An Ayurvedic mask, scrub and cleanser that makes skin glowing and radiating along with a smoothing effect.
Who is it for
Normal to dry skin types, unisex
How to use
Apply an optimum layer of product on your face and neck with the help of an applicator and let it dry for 10-15 minutes.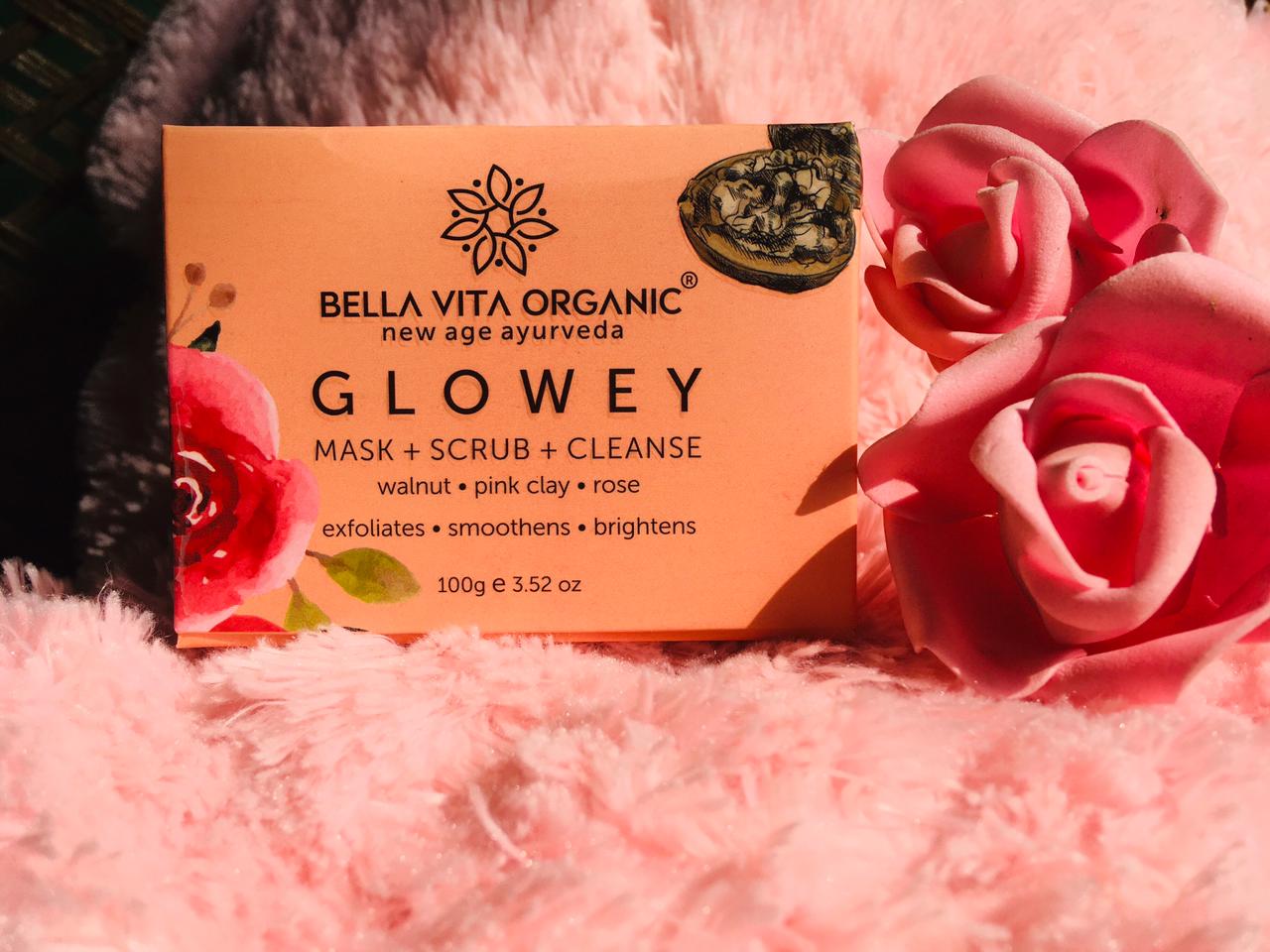 Everything else
Metropolitan life has endorsed a work-fledged version of a tiresome routine, which ultimately asks for relief on the weekend. So your skin deserves that special treatment along with soothing vibes, hence you can pick up the Bella Vita Organic, the new age Ayurveda 'Glowey' that is a 3-in-1 product. It is a mask, scrub and cleanser that is formulated with a blend of natural ingredients like walnut, pink clay, rose essential oil, aloe vera and many more. 
I owe this product a heartfelt experience as the fragrance is so desirable and attractive due to the presence of rose as a key ingredient. The texture is creamy with the tiny walnut grits that pick out impurities, my skin is sensitive but pink clay mildly exfoliates it and leaves it with a tint of a pink glow. It gracefully handles all the after scrub dryness and adds a healthy bounce to your skin. The product also comes up with a cute brush that avails you of an easy application. I firmly suggest this multi-purpose product for all skin types and genders, an alternative to your salon appointments, preserving your hours for further productive things and weekend plans.