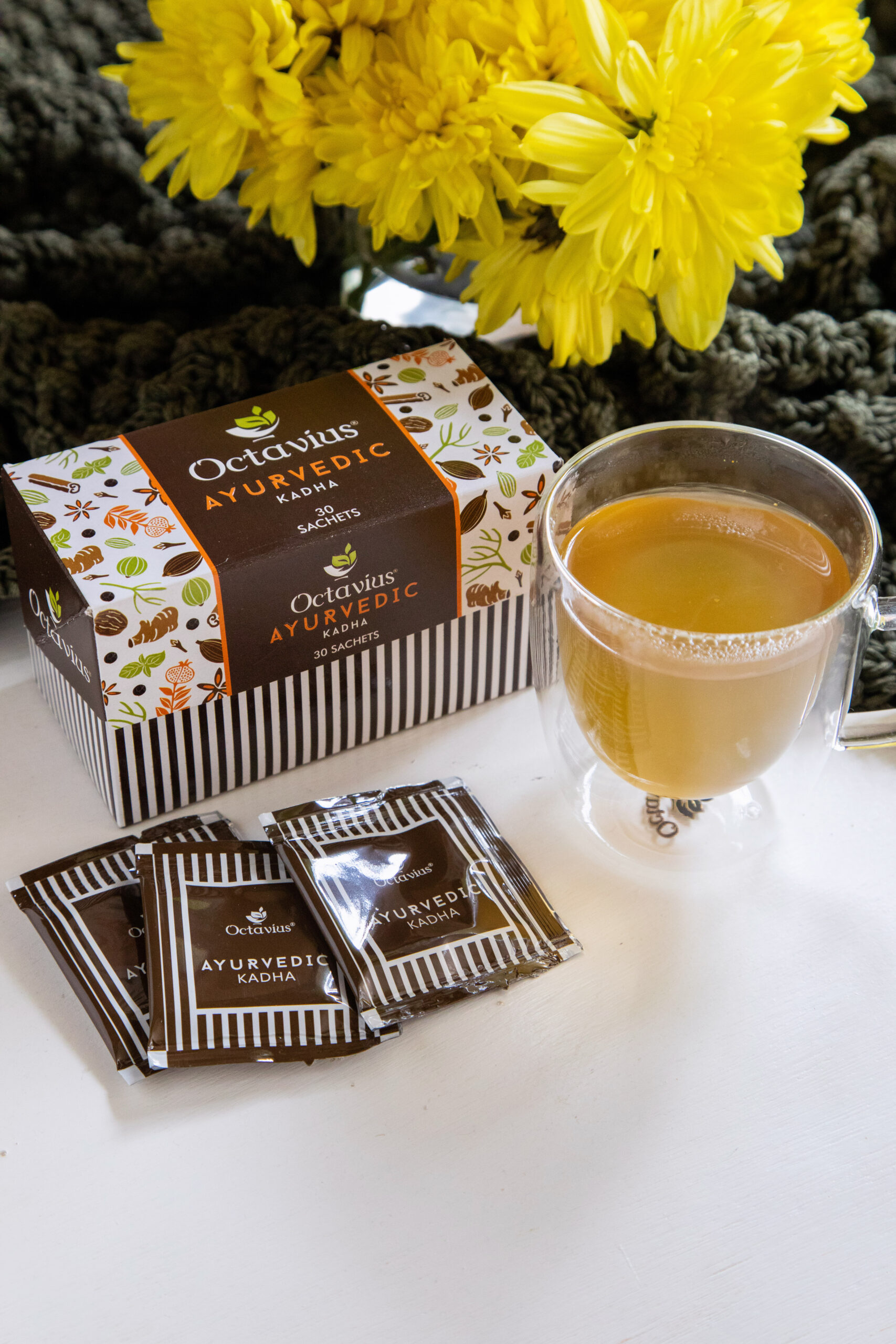 In India, kadhas or herbal teas have been around for the longest time as an effective Ayurvedic remedy. Though there were only a few who actually consumed them mostly because of how they tasted. Having said that, one of the crucial things this pandemic taught us was the importance of having a strong immunity system.  Before Covid, there were hardly a handful of people who made efforts to boost their natural health. However, with an incessant spike in the COVID-19 cases, people began trying different types of kadhas and home remedies to boost their immunity and reduce the risk of infection.
Traditional Indian kitchens have long made use of plants, flowers and spices such as Tulsi, Cardamom, Pepper, Turmeric, Liquorice, Mint, Rose, etc for their medicinal benefits. A healthy blend of herbs works wonders in immunity-boosting since it is prepared from an extract of herbs and spices. Packed with natural goodness, kadha came back into fashion more rigorously ever since the COVID-19 pandemic and the extended winters have taken over.
Inspired by the ancient recipes, Octavius Tea developed a range of strong & powerful blends infused with the goodness of herbs and spices that keeps your immunity strong, especially during the ongoing pandemic. The Kadhas are the perfect blend of traditional and contemporary gourmet recipes keeping in mind the taste and the benefits it provides to your health.
Octavius Tea & Industries Ltd. is a brand with its head office in Kolkata & corporate office in Delhi with beautiful tea plantations in West Bengal. Offering its customers with loose tea that helps add extra colour, aroma, nutrients and flavour, the brand aims to make mornings better and healthier with just one sip of their refreshing brews. Their plantations are based in the Dooars region of West Bengal and source the finest quality teas directly from the premium tea gardens of Darjeeling, Assam, & Nilgiris. Octavius Tea pays tribute to classic British tea with the Indian love for taste and flavour.
Bringing back the age-old concoction, their immunity-boosting Kadhas infuses spices that bring warmth to the body and act as an effective reliever for cold, cough, flu, sore throat, congestion, inflammations, and along with other remedies that help perk up your energy levels. The ingredients of the Kadha offer an effective decoction that helps fight harmful pathogens and strengthen your immune system.
These exceptional ayurvedic brews have been said to have a multitude of health benefits. Now it's a known fact that most people consider kadhas to be just a medicinal drink and assume that it is bitter. However, an interesting fact about these Kadhas is that every herbal blend possesses its unique flavour profile and alluring aroma that assists in a perfectly balanced flavour with hints of sweet and spicy notes of the herbs, flowers, and spices.
The brand also acquired a wonderful coffee plantation in Kushalnagar, Coorg, and a coffee curing unit. Their aromatic blends of freshly ground coffee with their own homegrown beans make great presents for coffee lovers. As a part of its commitment to an eco-friendly environment, Octavius Tea offers products in sustainable packaging in every category, including gifting. The brand is committed to recycling and keeps that in mind while designing the packages thereby saving thousands of trees in a year.
The remedial Kadha by Octavius Tea is sure to help boost your immunity, relax your body, decrease body temperature, improve skin quality, strengthen your gut health while also offering you a flavourful experience so that you make no more excuses to put your health first.