Everyone's wardrobe is unique in their own way. Some would a business suits while other's will have a wardrobe full of denims. Discover what kinds of jackets and coats belong in your closet by reading on.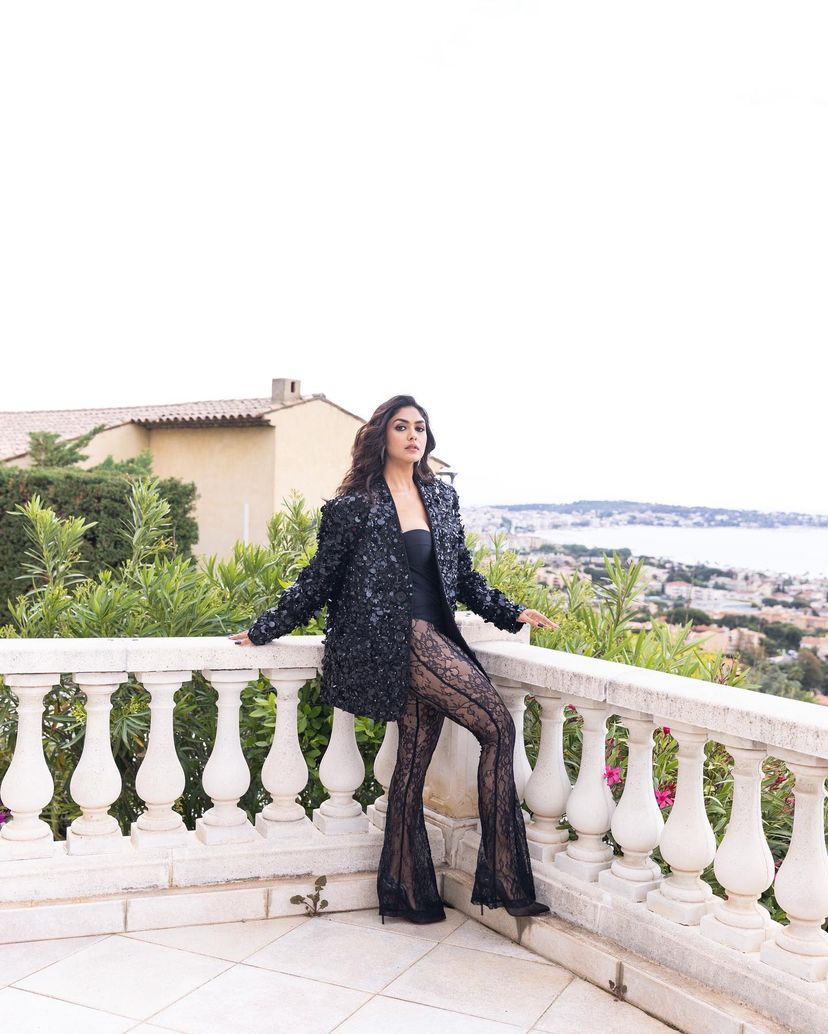 Although there are some significant distinctions between a coat and a jacket, some people use them interchangeably. A jacket is a thin, short garment that hits at the hip or waist. A coat usually falls to the hip or lower and is heavier. With so many alternatives available, we have chosen the popular styles for you to add to your wardrobe.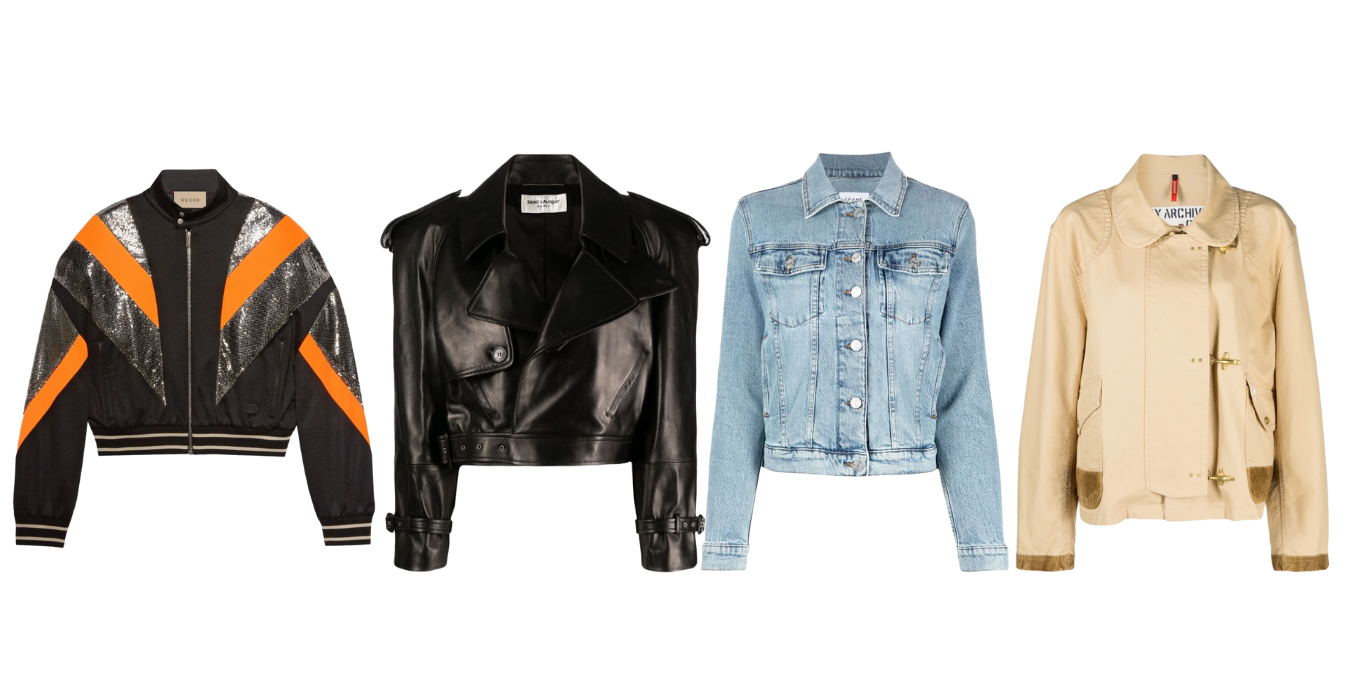 Bomber jackets
Bomber jackets for both men and women are available in a range of fabrics. The bomber is a versatile and laid-back jacket that usually has a zip front and is fitting at the wrists and waist.
Leather jacket
Although there are many other styles of leather and faux-leather jackets, the biker jacket is one of the most well-liked. For a more edgy appearance, this shorter design with a zip front may have studs, clasps, buttons, and other metal.
Denim jacket
The traditional denim jacket, commonly known as a jean jacket, is renowned for its adaptability. In cooler weather, the casual style makes a perfect layering piece and is fantastic for summer evenings. Men's and women's denim jackets have become wardrobe essentials since they go with almost any outfit.
Field jacket
Originally worn by soldiers during World War I, field jackets have subsequently undergone fashion-forward transformations while maintaining their practicality. Their four front pockets make it simple to carry your phone, wallet, and keys—along with anything else you need. They are lightweight and water-resistant.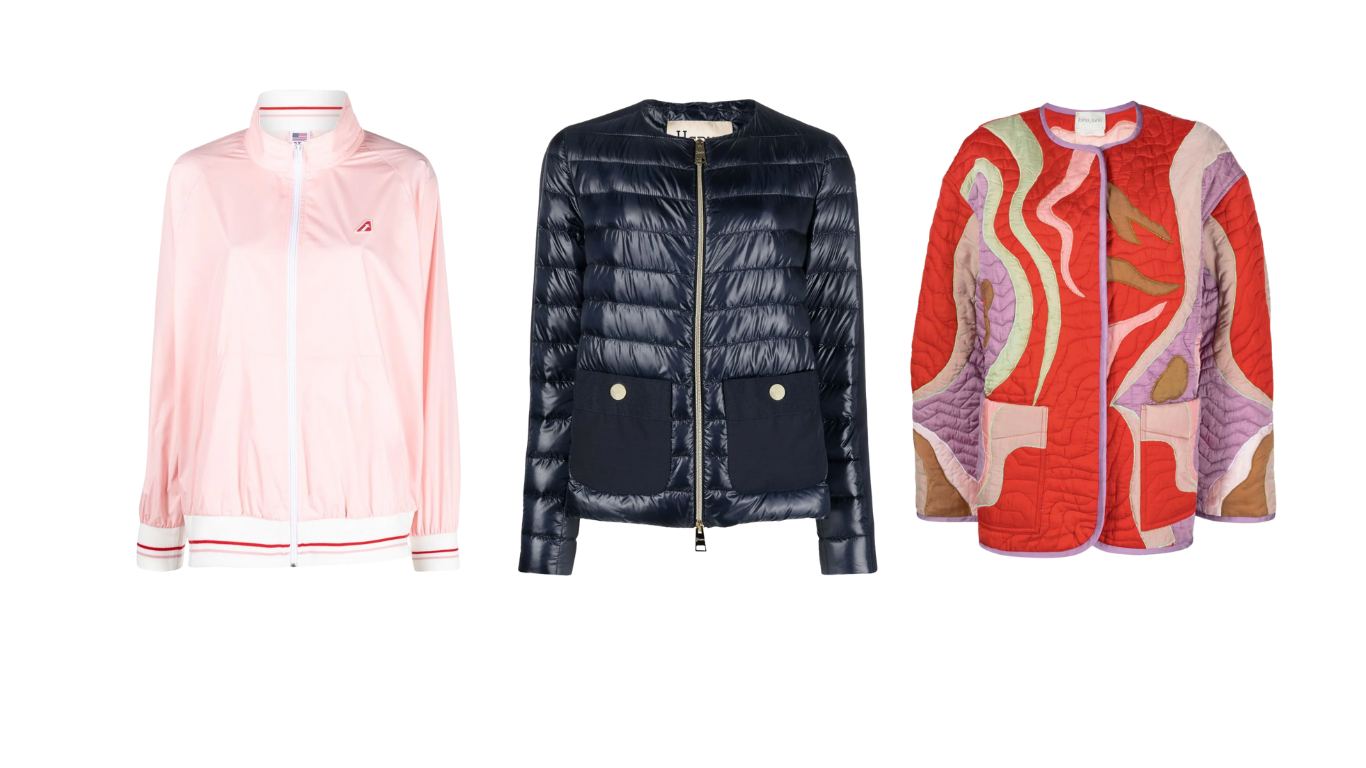 Track jacket
A track jacket, frequently worn with track trousers, is a sporty outfit that is perfect for the athleisure trend and looks fantastic both inside and outside of the gym. When you're out doing errands, the cosy and lightweight zip-front style with ribbed cuffs makes it an ideal layering piece.
Fuzzy jacket
The puffer, which is heavier than your standard jacket, is an essential item for both men's and women's winter outfits. In snowy weather, the water-resistant shell and warm insulation will keep you warm and dry. Choose jackets with a fill power rating of at least 550 if you live in a colder region (or simply prefer the feeling of more warmth).
Quilted jacket
Looking to be warm but not quite in need of a puffer's weight? In the spring and fall, quilted coats are a fantastic alternative for layering. These casual styles liven up your ensemble with their textured pattern.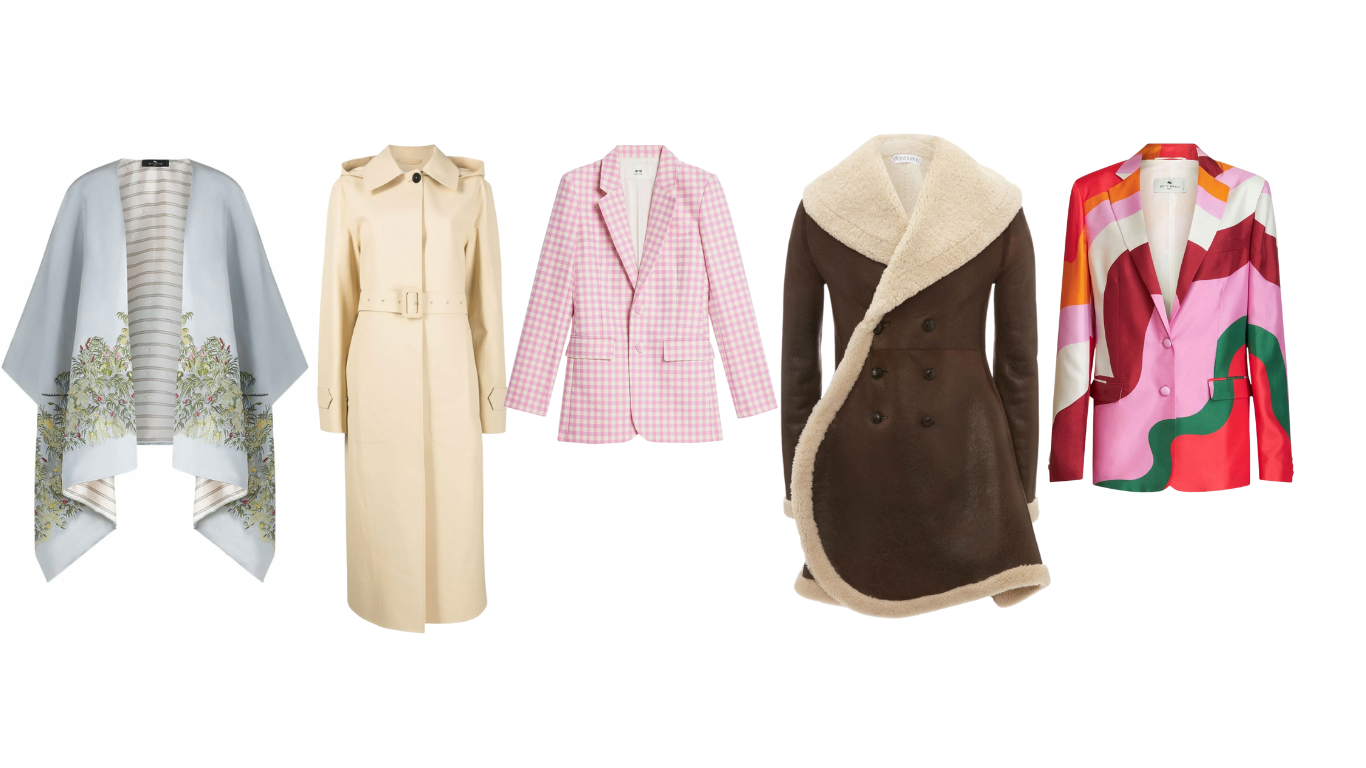 Cape
Cape: A cape is a sleeveless garment that hangs loosely from the shoulders and drapes down the back. It is usually open at the front, allowing the arms to move freely. Capes can be made from various materials and come in different lengths and styles. They are often worn as a fashion accessory or as part of costumes, particularly in historical or fantasy-themed settings.
Trench Coat
Nothing compares to a traditional trench coat. Both men and women can pull off this look, which makes even the most casual attire look put together. Finding trench coats for men and women that fit well in the shoulders and fall to a length that complements your height is crucial.
Suit jacket
Any corporate employee should always have numerous suit jackets and trousers available. For business meetings or formal occasions, single-breasted suit jackets with hardly visible lapel overlap are the finest option.
Peacot
The wool peacoat, which was initially worn by sailors in the navy, is another jacket with military influences that is today as popular with women as it is with men. Peacoats include a big collar, numerous buttons, and a semi-formal design. The A-line shape allows for layering, which makes it a great option when the weather becomes chilly.
Blazers
You want something a little less formal than a suit jacket. Both men and women look fantastic in blazers in the office because of their looser fit, which seems casual yet still polished.