Hello everyone,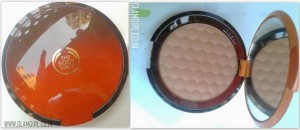 Price Rs 1295 for 11 g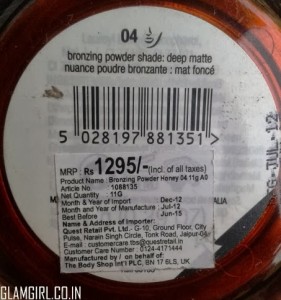 My experience
In makeup, contouring is my favorite part because it changes the whole look naturally and no one can catch actually you are wearing makeup. Such a nice way to cheat… isn't it?
For perfect contouring you got to have correct color. The first condition for face contour powder is that "it should be matte". A matte powder looks natural.
I found it… The Body Shop bronzing powder in Honey # 4. It is available only 2 shades. One is darker and one is lighter. The color is just perfect. It is smooth, blends fabulously with skin and foundation. There are absolutely no fall outs.
Check out the color in swatches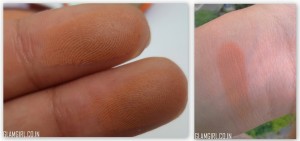 Pros
The texture is smooth and blends easily
The color is very beautiful
No fall outs
Packaging is rich and attractive
Can be used to contour face or as blush
Cons
Will I repurchase it: Yes
Rating 5 stars/5