Harshvardhan Modi, Founder & CEO, Inveda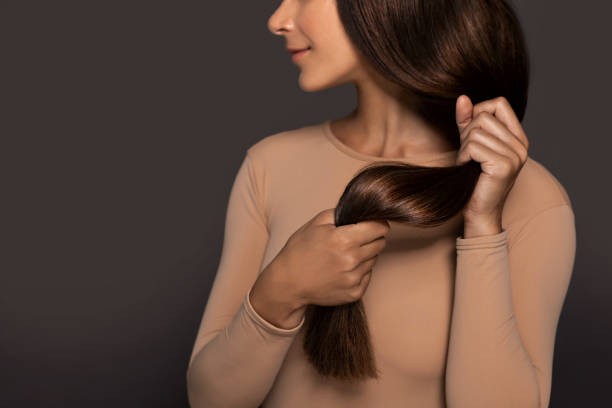 The smell of the wet earth, the winds blowing away the summer heat and a warm cup of chai. Yes, the romanticism of the monsoon is something we all adore. But, even this beloved season comes with its fair share of problems – especially for our hair. The rains cause the weather to become humid and the damp air also poses a problem for bacterial growth. Oily scalps, frizzy hair and increased hair fall are a few of the common problems we face during this time. In order to enjoy this monsoon to the fullest let's look at some of the best hair care tips for this season –
Rainwater is a Big No-No
The most important thing to look out for is keeping your hair away from the rainwater. Especially in cities, the rainwater tends to be polluted and carries a lot of dirt, acidic particles and other harmful substances that harm your hair. Repeated exposure to this kind of water will cause severe damage to your hair and its roots leading to hair loss. In case, you do get wet in the rain its best to wash your hair as soon as possible
Choose the Right Hair Care Products
Everyone has a different hair type and that is why it is essential to choose the right hair care products for your hair. For different types of hair, there is a range of different products. If you have curly hair which tends to be dry you need to customize your hair care regimen accordingly. Most of the time people choose the wrong hair products and that's where most of the problems arise.
Oil your Hair
We have all seen our grandmothers and mothers always oil their hair throughout the year. There is a reason they always had luscious hair and this is probably their secret. Despite the humidity, your hair tends to lose its natural shine and lustre during the monsoon. By oiling your hair you can lock in the natural moisture and also retain a protective layer.
Choose a Good Comb
Since the humidity makes your hair frizzy it tends to get tangled quite often. In times like these, it's best to use a comb instead of a brush to prevent increased hair fall. Depending on your hair's thickness and texture choose a comb with the right amount of space between the teeth. Comb through your hair gently to detangle your hair without causing breakage.
Coloured Hair needs Special Attention
In case you have coloured hair, be sure to take extra care not to damage your hair quality. Apply conditioners and serums to ensure you hair is nourished. Use a colour protect shampoo and wash you hair with lukewarm water to prevent your hair colour from fading easily.
Your beautiful tresses deserve to be flaunted regardless of the season. So, make sure you follow these tips to have a good hair day every week this season.