Hello everyone,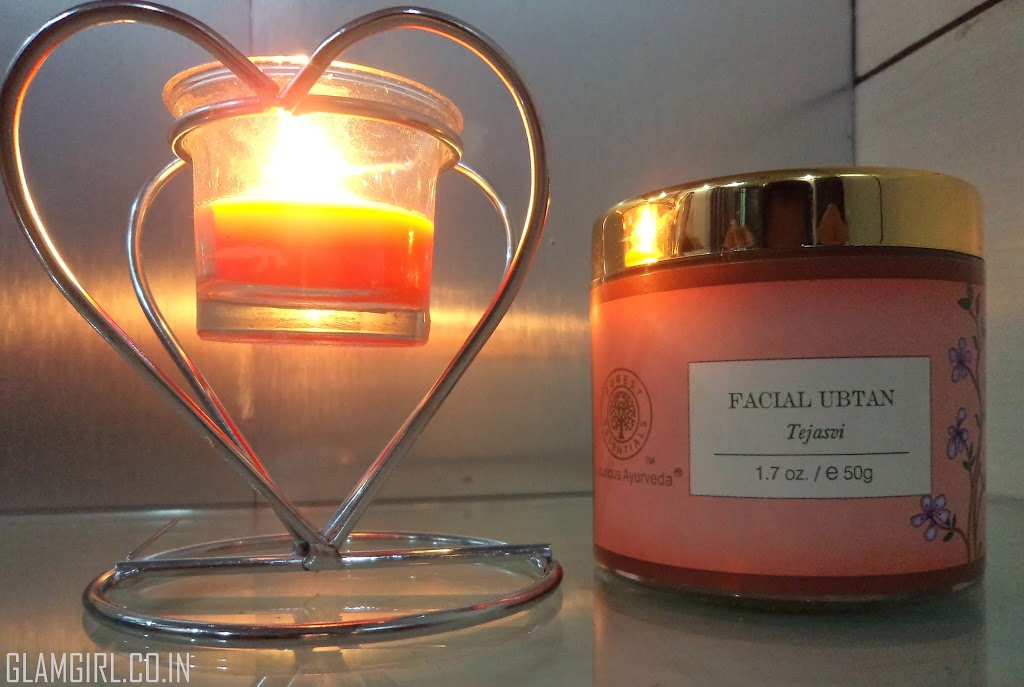 Product promises
A highly nourishing blend includes potent herbs, sandalwood, full cream milk and saffron fpr hydrated smooth skin. Regular use leaves the complexion soft and glowing with radiant sheen.
Price Rs 695 for 50g
Ingredients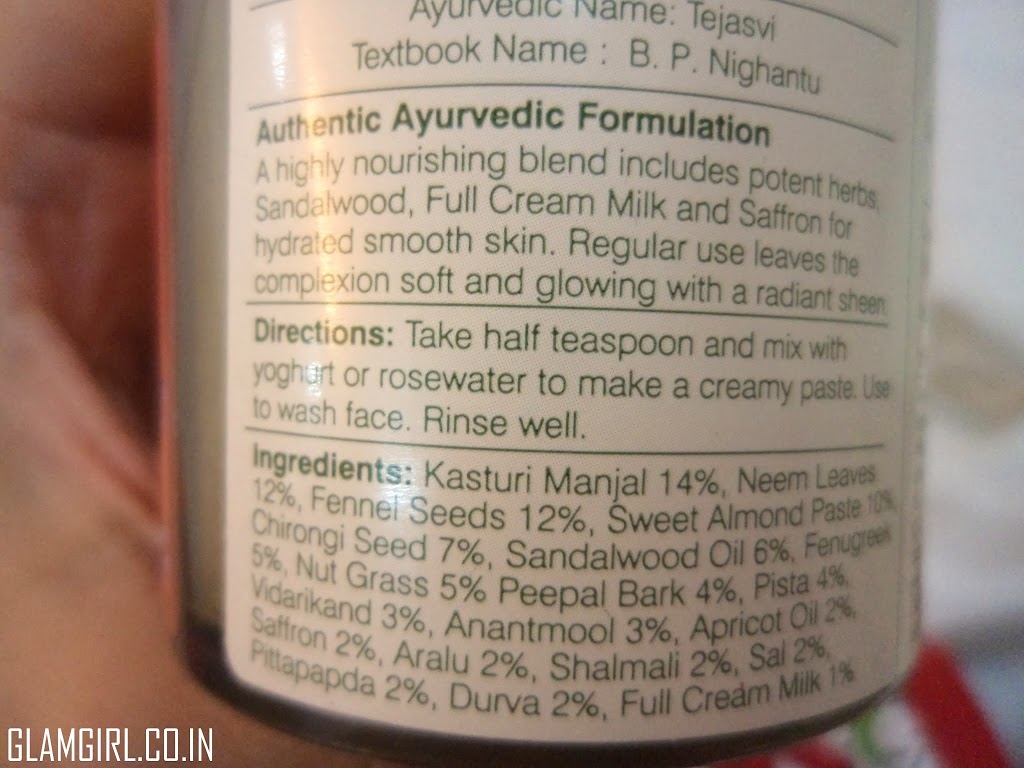 My experience
Indian Ayurveda has solution for almost every skin problem without leaving any side affects. Last week I brough this ubtan and candle together so, I thought of clicking their pictures together for this post. This ubtan is named in Hindi. Ubtan means 'facepack or mask'. Since ancient times we been reading and learning about using ubtans by queens and princesses to have radiant and glowing skin.
This ubtan works as mask as well as cleanser at the same time. As per directions half tea spoon of ubtan powder mixed with either yogurt or milk or rosewater is enough for entire face and neck.
This ubtan comes in wide mouth plastic jar and it is grainy texture. The powder is not smooth. I like to mix it with milk because milk suits my skin more than anything. I apply it as mask and leave it to dry and later on, with wet hands, I scrub my face gently. It leaves my skin gorgeously clean and with a pink sheen.
Lets move on to the pros on cons.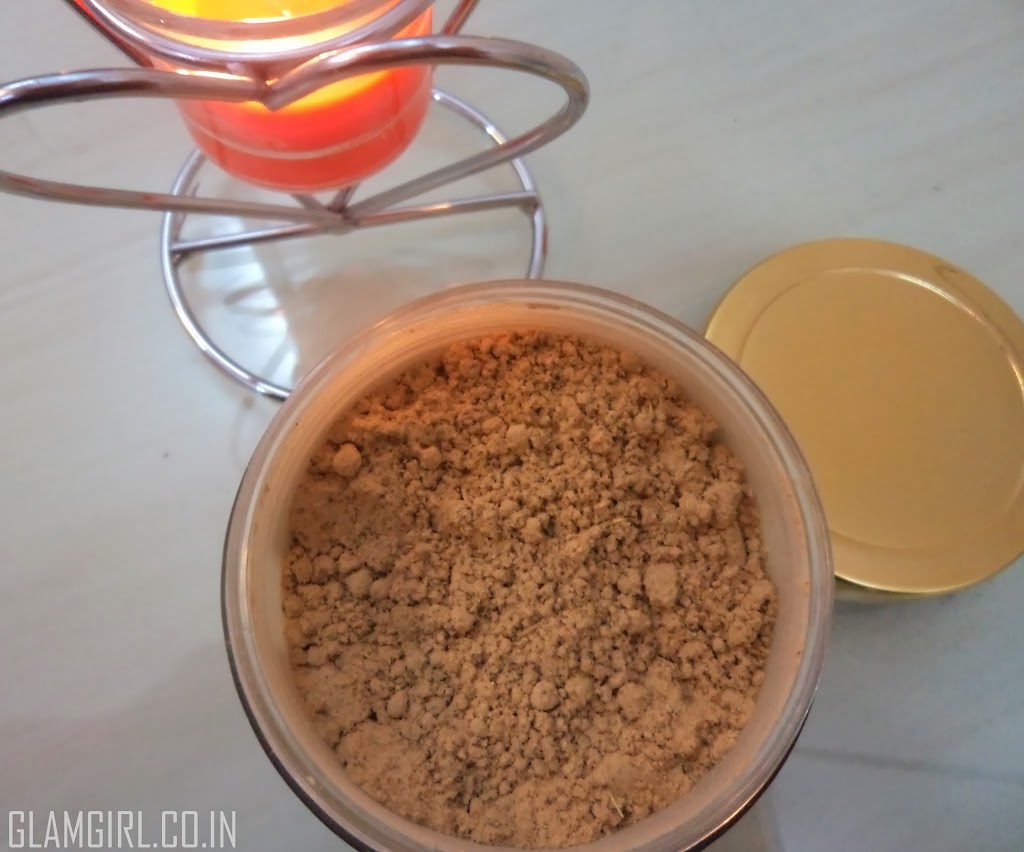 Pros
I love it s packaging very rich and user friendly.
It leaves my skin soft, clean and with pink glow.
It is all natural.
It has sandal scent.
It is suitable for all kind of skin
It is cleanser and mask both.
Cons
I can't think of any. I absolutely love it.
Rating: 5/5