Hello everyone,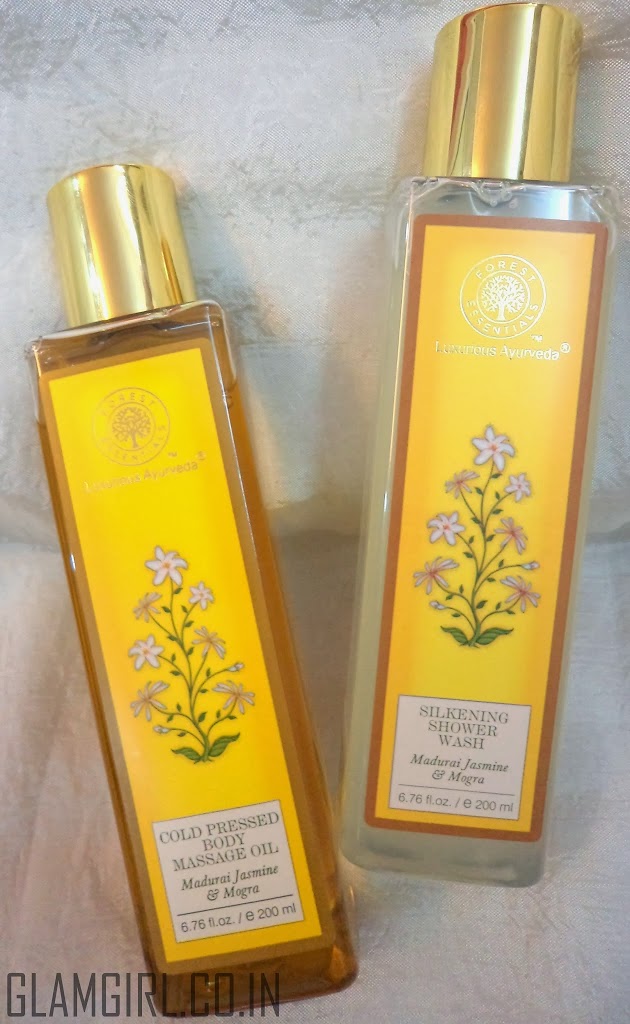 Today I am reviewing 2 things together in this post. Forest essentials madurai jasmine & mogra body and shower gel. They both are of same flavour, thats why I thought of bringing both of them together.
Forest essentials Madurai Jasmine & Mogra body oil
Product promises
Seductive and sensual, this Madurai Jasmine and Mogra Body Oil from Forest Essentials is best for your toned and supple skin. The regular massage of this organic cold-pressed oil helps in improving circulation, flushing out toxins from the body and making the skin soft and smooth.
Price Rs 795 for 200ml
Ingredients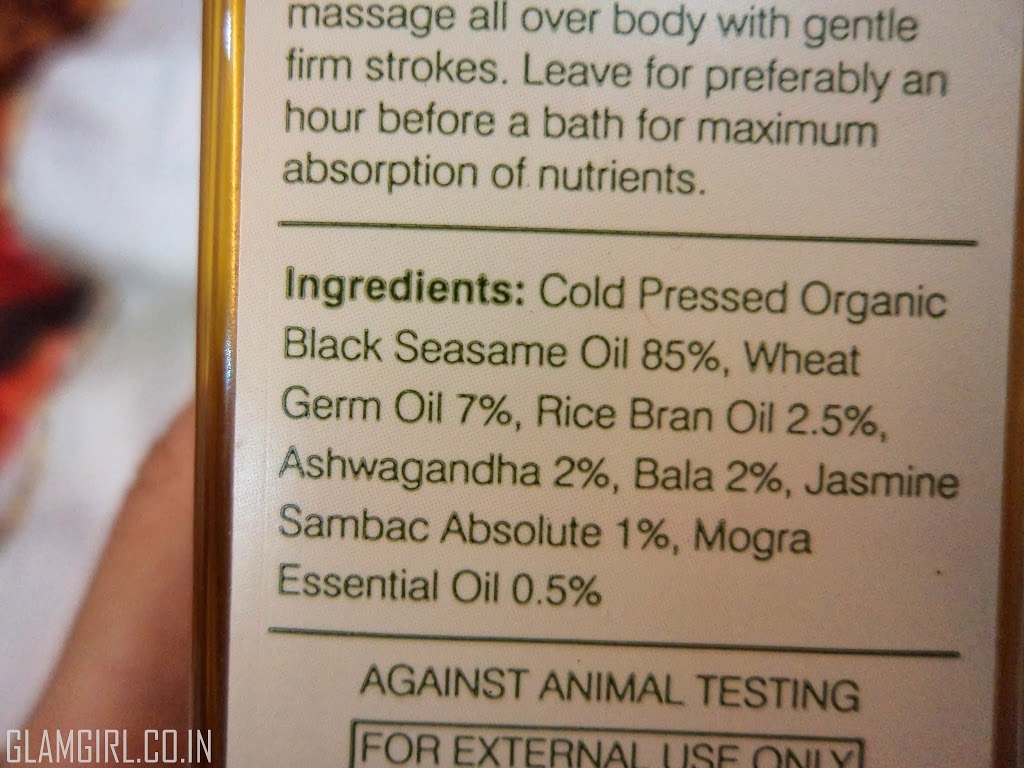 My experience
Oil on skin doesn't really seem a great idea but for winters, I trust body oils more than body oils as they are more moisturizing. They stay longer. If it is natural one, I would definitely take it.
Texture: When I bought it, I thought it contains Seasame oil so, it has to be very thick. But its consistency is neither thick nor sticky. It is absorbed easily in the skin.
Color: It has mustard color so looks like mustard oil.
Fragrance: Its fragrance is magical, very original and long lasting.
Packaging: Rich and leak proof.
Rating: 4.5/5
Forest essentials Madurai Jasmine & Mogra shower gel
Product promises
Pamper your skin like never before with this Madurai Jasmine & Mogra silkening shower wash from Forest Essentials. Enriched with active ingredients, this shower gel will deeply cleanse and exfoliate your skin, thus making it more radiant and softer.
Price Rs 675 for 200ml
Ingredients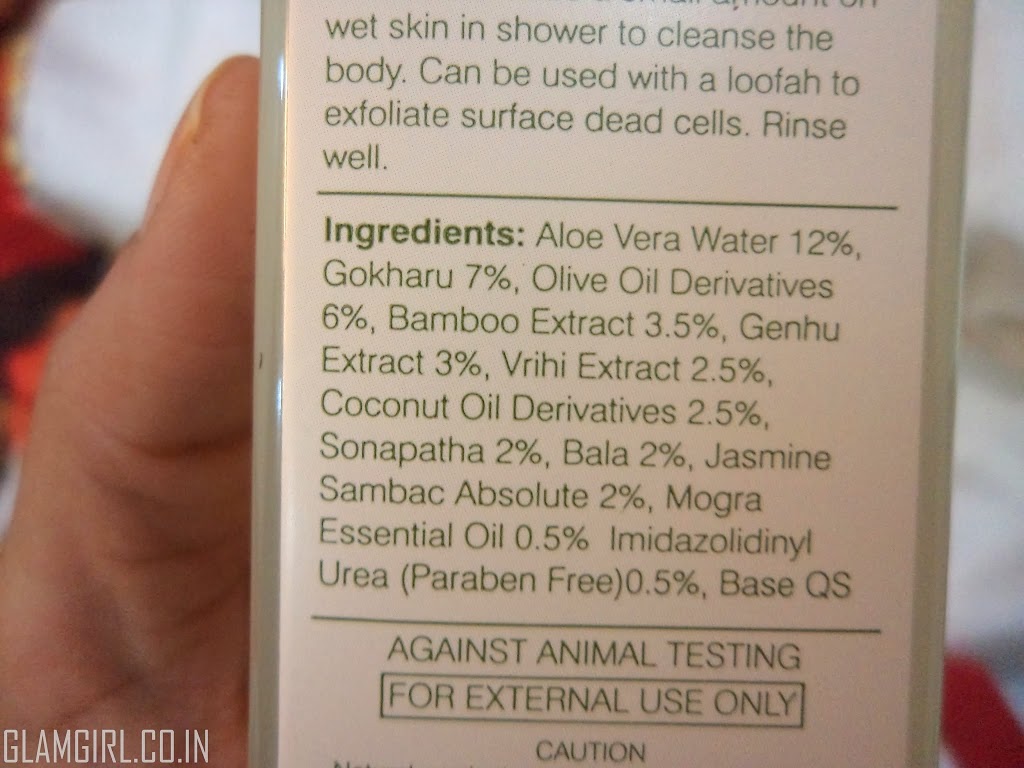 My experience
Shower gels' fragrance (especially from forest essentials) remains long lasting if they are followed by the same flavor body oil.
Color: It is a opaque gel enriched with mogra and jasmine fragrances
Fragrance: It feels like flower bath, very relaxing and rejuvenating fragrance.
Packaging: Absolutely lovely, rich and leak proof.
Texture: Its a smooth gel, doesn't strip the oils of skin and leaves clean and supple.
Rating: 4.5/5
Activate your email subscription now!