By Dr. Kaustav Guha R&D Head SkinKraft Labs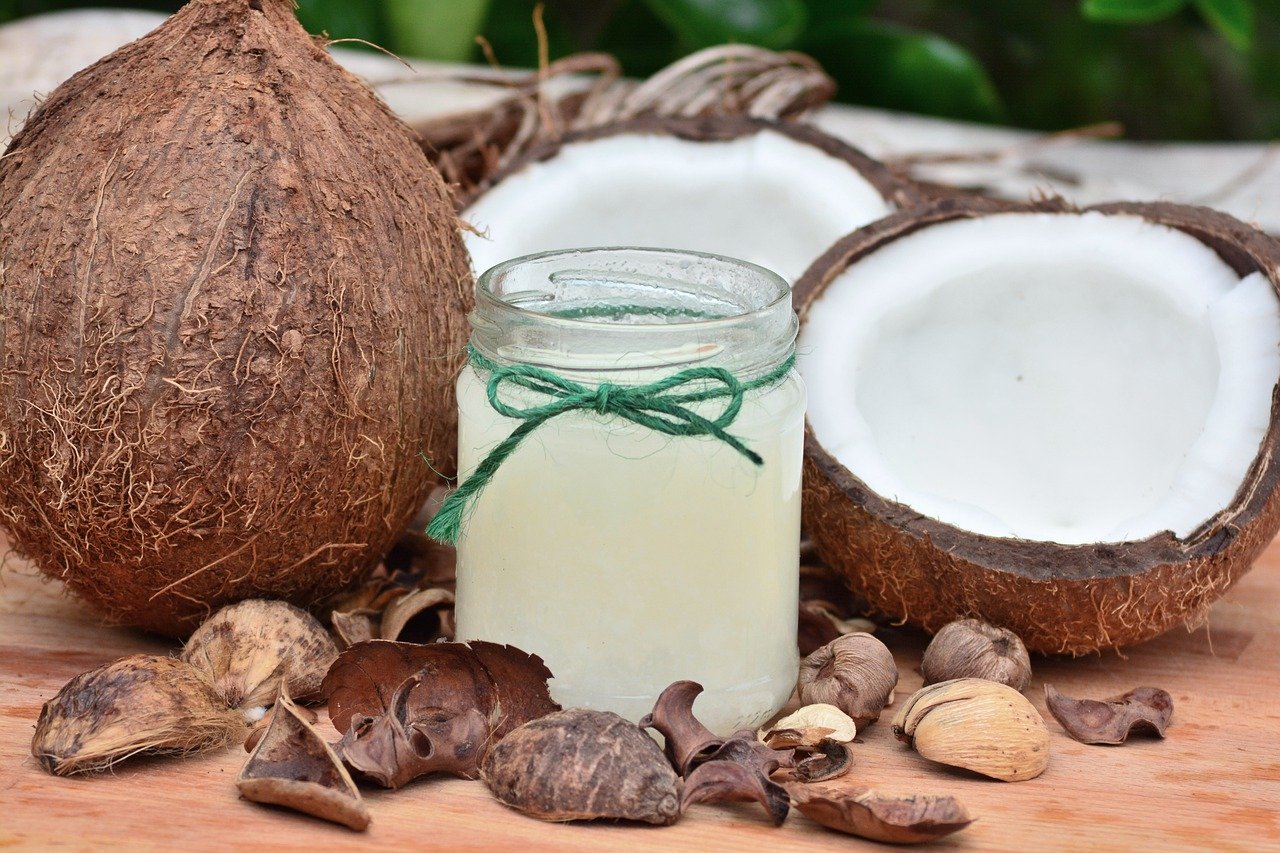 Coconut oil has many benefits —- making the skin healthier, reducing inflammation, helping prevent infection, and others. Coconut oil can do wonders in treating dry skin problems. While you can use coconut oil in many ways, for maximum benefits, you may apply coconut oil overnight on your face just as you do with night cream.
How To Apply Coconut Oil On Your Face Overnight?
In low temperatures, coconut oil often solidifies. So, liquify one tablespoon of coconut oil by rubbing it between your hands. You can notice a silky light consistency. Apply it generously on your face, neck, and hands. Soak up the excess oil using a clean tissue. If your skin is too dry, leave a layer of coconut oil overnight. You may apply coconut oil every night or once or twice a week, depending on your skin type. You may want to do a spot treatment with coconut oil for oily to normal skin types.
Benefits Of Leaving Coconut Oil Overnight
Coconut oil acts as a natural moisturizer and hydrates the skin. Leaving it overnight can provide the skin with the nourishment it requires to be soft and supple.
Coconut oil works great in reducing inflammation. So if you have dry, flaky skin, try a coconut oil treatment.
Coconut oil can help reduce dark patches. If you have an uneven skin tone, try treating it with regular application of coconut oil.
Coconut oil contains lauric acid. This lauric acid helps promote collagen production that maintains the firmness of the skin and elasticity. Regular application of coconut oil can reduce the chances of developing wrinkles and other signs of aging.
Side Effects Of Leaving Coconut Oil Overnight
While coconut oil has many benefits, it might not be the right choice for everyone.
Coconut oil can clog pores, so it can clog the pores if you have oily skin, leading to acne breakout.
You should also avoid leaving coconut oil on your face overnight if you have a weak immune system or you're on long-term antibiotics.
Clogged pores can also lead to fungal infection.
Finally, if you're allergic to coconut oil, avoid applying coconut oil.
Adding coconut oil can benefit many people, especially dry, flaky skin. But coconut oil can do more harm if your skin is oily by clogging the pores. So know your skin type before applying coconut oil to your face overnight.