By Dr. Ritu Agrawal, Consultant, Kaya skin clinic Vashi, MBBS, MD-Dermatocosmetologist, Trichologist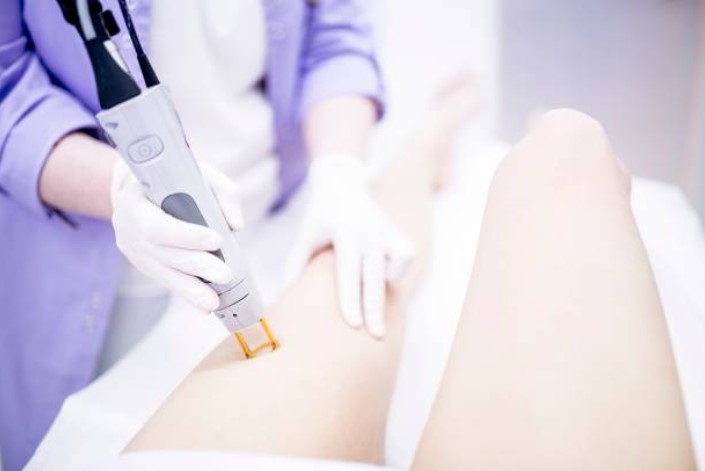 Do you want to know the safest and effective way of unwanted hair removal?
So here I am Dr. Ritu Agrawal, MBBS, MD- Dermatocosmetologist, Trichologist, Consultant in Kaya skin clinic- Vashi , my expertise in laser will resolve your queries.
It's Laser Hair Reduction, the most commonly done aesthetic procedure, It's a safe and effective way to remove unwanted hair.
With the available inconvenient, repetitive, and very painful alternatives like waxing, shaving, and threading, laser hair reduction is fast becoming dear to most aesthetically conscious individuals. As you get freedom from visiting the parlor before every occasion and recurrent monthly expenditures, it brings a significant level of comfort.
Most commonly hair reduction is done over arms, legs, underarms, face, bikini areas and many even go for a full body. With the growing beard trend, men are choosing beard shaping for the perfect cut. Earlobe hair removal also caters to men.
Other than aesthetic benefits, it is also helpful in maintaining cleanliness and hygiene along with preventing medical conditions like Folliculitis, Hidradenitis Suppurativa, Pilonidal sinus, Keratosis pilaris, Ingrown hair, etc.
It's a pain-free procedure with at the most light pricks and a warm sensation. The procedure works on all skin types.
It works on the principle of selective photothermolysis. Laser light is absorbed by the melanin in the hair while it is in the anagen (active) growth phase. This light is then converted into heat energy, disrupting the hair follicles without harming the surrounding tissue which leads to delayed or no regrowth of hair. We can find comfort in the fact that the side effects are as minimal as redness and mild swelling of skin for a few hours.
As it works by acting on the melanin pigment of the hair follicle thus it doesn't work on grey hair.
Laser is not performed over the tattooed areas, Mehendi and bleached hair.
Consultation with a board-certified dermatologist will make you understand the needs and frequency of laser therapy. On average 6 to 8 sessions are required with an interval of 1 to 3 months between sessions depending on the hair growth. It is an important point to note for people with hormonal imbalance (PCOS, hirsutism, hyperandrogenism, etc) laser hair reduction is the only treatment to target excessive hair growth but, the need for the number of sessions will increase.
Immediately after the procedure, sun exposure needs to be avoided. Sunscreen should be used and proper skin moisturization is advised. Thicker and darker the hair, better the results and that's why different areas of the body respond differently to laser hair reduction. Post laser session, the hair shedding process continues over days to weeks.
To elevate the fear if at all somebody still has it, Kaya skin clinic provides an underarm laser hair reduction trial at a nominal price.
So, for all those who prefer it smooth and shiny, it's time to switch from traditional painful and inconvenient procedures to simple, convenient, and cost-effective laser hair reduction. Laser hair reduction is the future of painless and effective hair removal so why wait ??