By Aastha Sharma, Co-founder, Imbue Natural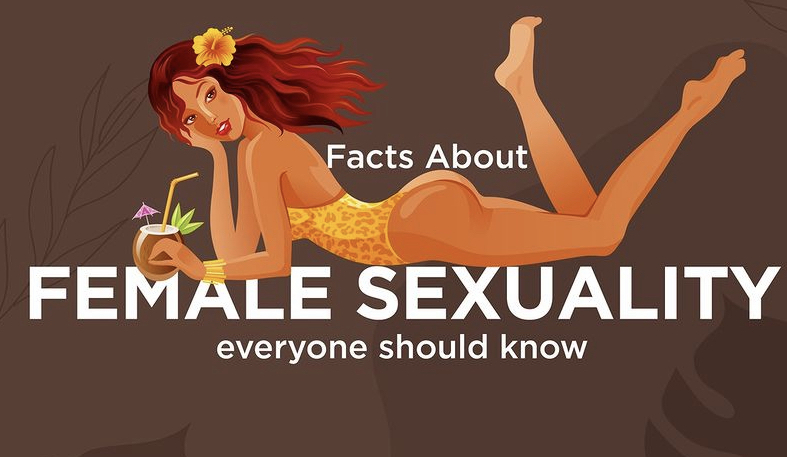 Do you remember the first time you touched yourself? You were probably a teenager, ashamed of the experience, and tried to be as quiet about it so you don't get caught. Well, it's 2022 and it's about time we start having more realistic images of what female pleasure looks or feels like, right? Not those waterfall gushing orgasms you encounter in porn or the high-pitched moans that somehow convey the actual intensity of pleasure. It's time we bust these 7 myths about the female pleasure that we still believe and tell each other:
Masturbation makes you less interested in sex with your partner
This is a classic one. For centuries people have believed that masturbating is bad for women because they can achieve an orgasm without a man and will eventually lose interest in men altogether. Even in the 21st century, there are folks who will tell you to limit the number of times you masturbate in a week and "save yourself" for sex with your partner. There's absolutely no reason to do this! In fact, exploring your body can help you guide your partner to the right places for your pleasure.
Size matters
No, size does NOT matter! And as they say in F.R.I.E.N.D.S "it works both ways". The size of your breasts or genitals or your partner's has nothing to do with how good you may feel when you're intimate. A bigger dick does not necessarily mean that he's hitting your G-spot right away. It's not about what you've got but about how you use what you have! 
Sex toys are meant for single people or long-distance couples
It's a popular myth that only single women or women in long-distance relationships are entitled to their dildos, vibrators, and butt plugs. Why should this be true? You can have so much fun with your partner along with a few accessories and figure what both of you like. You could ask him to operate the toy on you or use it yourself during foreplay or even during sex. Trust your intuition and go with whatever works for you!
Women have no sex drive after giving birth
All the new mothers KNOW this isn't true. Sure, it may take them a few weeks to bounce back and recover from the process of childbirth but that libido is burning brightly. Even if you haven't physically given birth, being a new parent can be overwhelming and can disrupt your sexy times. But remember to make time for intimacy and take it at a comfortable pace, spend more time on foreplay or communicate with your partner about what feels good. Some studies have shown that sex can be a lot more passionate for a couple after childbirth!
Women can only orgasm with penetration
While his fingers can be the most desirable feature, they're not everything! Penetrative sex can lead to vaginal orgasms which can be oh-so-pleasurable. However, women can also orgasm from clitoral, anal and even breast stimulation. In other words, sexual intercourse does not automatically help women achieve climax. And achieving climax has to do with non-penetrative intimacy too.
Erections and wetness indicate arousal levels
You may be super aroused but not as wet to have penetrative sex immediately. On the other hand, your partner may not be able to keep it up for the duration of intercourse. It's important to sense and talk to each other so that intimacy is not only felt in the genitals. And if you are aroused but need a little extra help with sliding it in, try the Imbue Firefly Lubricant!
It's all about the orgasm
And lastly, for all those horny dudes and dudettes, all pleasure does not have to be geared towards achieving an orgasm. Being intimate with your partner, experimenting in foreplay and having fun can all be just as pleasurable if not more. Think about it, isn't the point when you're completely aroused but haven't climaxed such an intense feeling? That's probably why many people are trying new ways of controlling their orgasms to last longer and have more intense pleasure.